A look at Patriots-Giants connections as we head into Thursday night's preseason game.
NEW ENGLAND TIES
Giants President and Chief Executive Officer John K. Mara received a B.S. degree in marketing from Boston College, where he graduated cum laude honors in 1976.
Giants S Andrew Adams and WR Geremy Davis went to the University of Connecticut.
Giants T Emmett Cleary, RB Andre Williams and LB Mark Herzlich went to Boston College.
Giants LS Zack DeOssie is from North Andover, Mass. and went to Brown.
Giants TE Will Tye grew up in Salisbury, Conn.
Giants defensive coordinator Steve Spagnuolo is a native of Grafton, Mass.
Giants linebackers coach Bill McGovernplayed at Holy Cross and spent time coaching there, as well as at the University of Massachusetts and Boston College.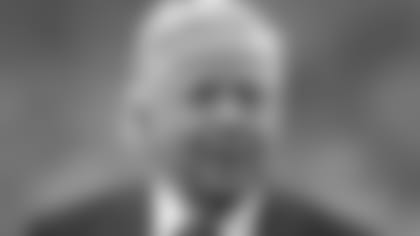 NEW YORK TIES/NEW JERSEY TIES
Patriots Chairman and Chief Executive Officer Robert Kraftgraduated from Columbia University in 1963 with a degree in history and economics and was inducted into the school's Athletics Hall of Fame in 2012.
Patriots defensive coordinator Matt Patricia was a standout offensive lineman at R.P.I., where he helped the Engineers capture three ECAC National Championships. After graduating in 1996, Patricia began his coaching career at his alma mater as a graduate assistant.
Patriots safeties coach Brian Flores attended Poly Prep HS in Brooklyn, N.Y., where he played running back and linebacker.
Patriots safeties coach Steve Belichick attended Rutgers, where he walked onto the football team as a long-snapper in order to prepare for his coaching career.
Patriots DB Devin McCourty attended Saint Joseph's HS in Montvale, N.J., where he was an all-league first-team defensive back his final two seasons. McCourty went on to play college football at Rutgers, where he started 39 of 52 games at cornerback and was an Academic All-Big East selection in 2006 and 2007.
Patriots LB Jonathan Freeny was a four-year letterman (2007-10) and a twoyear starter at Rutgers, where he played in 46 games with 13 starts.
Patriots DB Duron Harmon earned Big-East First Team honors as a junior and senior at Rutgers, where he started 27-of-50 games.
Patriots DB Logan Ryan attended Eastern HS in Voorhees, N.J. before playing college football at Rutgers, where he started 27 of 37 games at cornerback and was a first-team All-American selection as a senior by Pro Football Weekly.
Patriots WR Chris Hogan grew up in Ramapo, N.J., and played college football at Monmouth University located in West Long Branch, N.J.
FORMER PATRIOTS
LB Jonathan Casillas appeared in eight games for New England during the 2014 season.
RB Shane Vereen was a 2011 second-round draft pick of the Patriots and played for the team from 2011-2014.
Giants defensive line coach Patrick Graham spent the 2009-15 seasons on the New England coaching staff.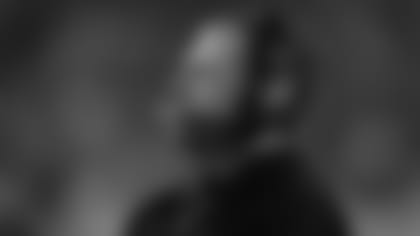 Patriots head coach Bill Belichick served in various roles on the Giants' coaching staff from 1979-90: special teams (1979-80), special teams/linebackers (1981-82), linebackers (1983-84), defensive coordinator (1985-88) and defensive coordinator/ secondary (1989-90). He helped the Giants capture Super Bowl titles in 1986 and 1990.
TE Martellus Bennettplayed for the Giants in 2012.
DL Markus Kuhn played for the Giants from 2012-15.
FORMER NFL TEAMMATES
Patriots DE Chris Long played for the Rams when Giants defensive coordinator Steve Spagnuolo coached in St. Louis.
Giants LB Jonathan Casillas and Patriots LB Ramon Humber played together in New Orleans during the 2011-12 seasons.
New York WR Dwayne Harris was teammates with Patriots TE Martellus Bennettat the Dallas Cowboys.
Giants CB Janoris Jenkins played with Patriots WR Danny Amendola and DE Chris Longat the St. Louis Rams.
Giants RB Rashad Jennings and Patriots DT Terrance Knighton were teammates in Jacksonville.
Patriots tight ends coach Brian Daboll was the offensive coordinator in Miami when Giants G John Jerryplayed for the Dolphins.
Giants FB Will Johnson and Patriots RB LeGarrette Blountplayed together at the Pittsburgh Steelers.
Giants ILB Keenan Robinson played with Patriots Anthony Johnson and Terrance Knighton at the Washington Redskins.
Giants CB Dominique Rodgers-Cromartie played with Patriots DL Alan Branch at the Arizona Cardinals and also with Patriots TE Clay Harborand RB Dion Lewis at the Philadelphia Eagles and DT Terrance Knighton at the Denver Broncos.
Giants MLB Kelvin Sheppard played with Patriots WR Chris Hogan at the Buffalo Bills and LB Jonathan Freeny and DL Anthony Johnson at the Miami Dolphins.
Giants LBJ.T. Thomas played with Patriots LB Shea McClellin at the Chicago Bears and with TE Clay Harbor at the Jacksonville Jaguars.
Giants DE Olivier Vernon played with Patriots LB Jonathan Freeney and DL Anthony Johnson at the Miami Dolphins.
Giants running backs coach Craig Johnson and Patriots defensive line coach Brendan Daly worked together at the Minnesota Vikings.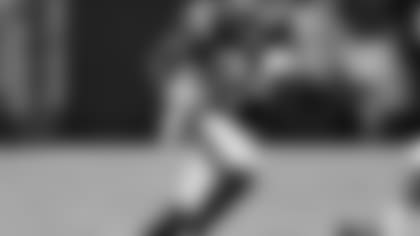 Patriots CB Cyrus Jones was defensive teammates with Giants S Landon Collins at Alabama from 2012-14.
Patriots WR Chris Harper and Giants WR Darius Powewere teammates at California from 2012-14.
Patriots G Tre Jackson was teammates with Giants G Bobby Hartat Florida State.
Patriots WR Malcolm Mitchelland Giants WR Tavarres King were teammates at Georgia from 2011-12.
Patriots RBBrandon Bolden and Giants G John Jerry played together at Mississippi from 2008-09.
Patriots DB Nate Ebner and Giants DT Johnathan Hankins were teammates at Ohio State from 2010-11.
Patriots DL Malcom Brown and Giants S Mykkele Thompson were defensive teammates at Texas from 2012-14.