Work may be taking a backseat to turkey in most of the country this week, but not in Foxborough where Bill Belichick is enjoying a feast of preparations for Sunday night's trip to Denver to take on the impressive Broncos (8-2).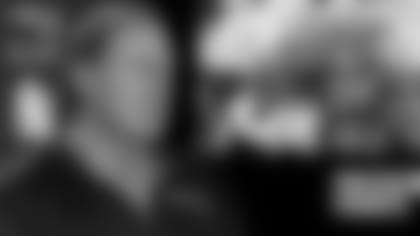 Belichick's usual Wednesday morning press conference included the usual scouting report on the upcoming game, including his views on a Denver team built by John Elway and Gary Kubiak that has its schematic and philosophical roots in the mid-90s Broncos teams of Dan Reeves.
As the head coach talked about Denver's impressive strengths on both sides of the ball, especially a speedy, playmaking defense, he also obviously took time to look at new starting quarterback Brock Osweiler, who earned AFC Offensive Player of the Week honors for his first career start last week in Chicago.
But the Thanksgiving holiday wasn't totally ignored by New England's work-first coach, as he sprinkled in his pretty simple turkey day preferences with his Broncos talk: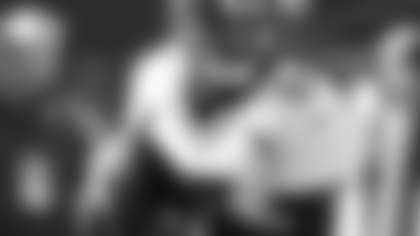 1. The tall and short of Osweiler: The dreams (or nightmares?) of a Brady vs. Manning XVII deteriorated with the latter's play and health this season. So, Osweiler will instead make his second career start against arguably the greatest in the game today and of all time. The Broncos starter is a 6-8, 240-pound second-round pick out of Arizona State in 2012. He's thrown 81 career passes, including completing 20-of-27 with a pair of touchdowns and a 127 passer rating in last week's win in Chicago. Want a slightly deeper scouting report on Osweiler? Here are Belichick's initial thoughts on the relatively unknown Denver starter.
"He does a good job. I thought he took care of the ball last week," Belichick said. "Most of his play time has been in the preseason, there haven't been a ton of snaps on him. But what there have been are good. He's obviously a smart guy. He has a good command of the line of scrimmage and what takes place there. He has a good arm."
The coach did joke that Osweiler's height doesn't adjust his defense's approach to a tall task of trying to bat down passes at the line.
"No," he said with a smirk. "Like take a step stool out there?"
He did say that the young quarterback had a great opportunity to learn from a legend in Manning, much the way Jimmy Garoppolo does behind Tom Brady in New England.
"If you can't learn from them, then you don't want to learn," Belichick remarked.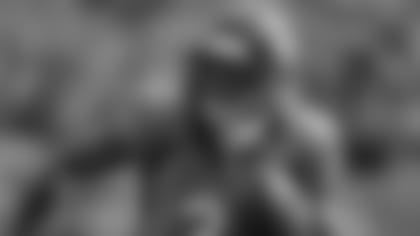 2. Broncos man up: The Broncos have had one of the best defenses in football over the last couple years. The unit currently ranks second to the Patriots in points allowed, though Denver is No. 1 overall in terms of yards. Wade Phillips group is also No. 1 against the pass. That's due to an impressive pass rush and very talented coverage in the back end. Belichick was asked how the longtime coordinator deploys his impressive cornerbacks, former Patriot Aqib Talib and rising star Chris Harris.
"Man to man," Belichick said simply. "It's not a big mystery. They just get 'em on and let 'em go. They bring a third corner in, it's usually Harris moving inside and [Bradley] Roby on the outside. Roby played inside last year but it seems Harris is more the inside guy this year when they go to three corners."
3. In the zone:Belichick emphasized many times the obvious connections on both sides of the ball between these Broncos and the teams of the 90s that went to multiple Super Bowls under Reeves. That includes the same Phillips schemes on defense and certainly the same zone blocking running schemes on offense. Denver only has the 27th-ranked running attack on the season, but the theory is that area will improve with Osweiler under center as Kubiak uses his more traditional attack with the quarterback under center, the backs running outside zone plays and utilizing a boot-leg play-acting passing game off that. Belichick made it clear that dealing with the zone blocking and running will be the first key for his No. 2-ranked run defense this Sunday night in the Mile High City. That would seem to put a clear focus on the task setting the edge on defense for the likes of Chandler Jones, Rob Ninkovich and others.
"That's all it is," Belichick said when asked about the return to the zone blocking scheme of Kubiak's roots. "That's it. Same zone blocking we saw at Denver when coach Kubiak was there with coach [Mike] Shanahan. It's the same zone blocking we saw in Houston when coach Kubiak was there. Same zone blocking we saw from Baltimore last year. It's all the same.
"You have to be able to stop the outside zone plays against these guys or it will be a long, long day."
4. "Any pie": Belichick has raved during past Thanksgiving weeks about pumpkin pie. This week, though, the coach was a little more open minded regarding his holiday meal preferences.
"Any pie," Belichick said with a cheery smile. "Anything that doesn't eat me."