… The first Patriots practice of AFC Championship Game Week against the Baltimore Ravens took place under skies, but with chilling temperatures made more bitter by a strong, persistent wind. The team was outside on their single practice field behind Gillette Stadium, dressed in shells, helmets, and sweats.
… QB Tom Brady spoke to the media during a press conference televised live on NFL Network earlier today, but he was the only Patriot not to suit up for practice this afternoon. He's been officially listed as having a left shoulder problem, same one, apparently, that he has played through the past few weeks.
… Tight end Aaron Hernandez was among those limited in practice, due to the concussion he suffered late against Denver last week. "I feel great … ready to play," he asserted in the locker room prior.
… WR Deion Branch (knee), DL Kyle Love (ankle), and rookie tackle Nate Solder (concussion) were added to the Patriots injury report along with Hernandez and Brady (who actually was off the list last week). Those first three were limited in their workout.
… Ten other Patriots were limited: rookie OL Marcus Cannon (ankle), safety Patrick Chung (right foot), LB Dane Fletcher (right thumb), S James Ihedigbo (shoulder), LG Logan Mankins (left knee), LB Rob Ninkovich (hip), LB Brandon Spikes (right knee), right tackle Sebastian Vollmer (back/right foot), WR Wes Welker (knee), and LB Tracy White.
… Three others took part fully, but were still listed with ailments: CB Kyle Arrington (foot), C Dan Connolly (groin), and WR Matthew Slater (shoulder).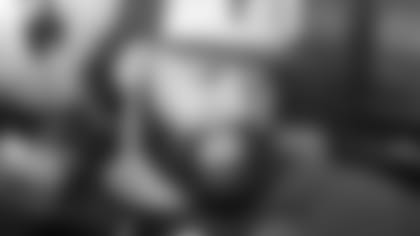 … Down in Baltimore, only one player – safety Ed Reed (left ankle) – was on the Ravens' injury report. He was limited in today's practice.
… The Gillette Stadium crowd was noticeably louder last week in the Denver game, as several players noted afterward. Spikes, today, praised Patriots fans for their vigor during the game. "It was great, just to hear the fans cheering and getting the guys going on the defensive side. I think it's big. The fans, being home, is definitely key. We just try to use it to our advantage. Personally, it's just something in me. There could be nobody in the stands, I'm going to play hard every play, relentless, like it's my last play." That said, I asked Spikes how the decibel level at Gillette last week compared to his college stadium, nicknamed The Swamp, at the University of Florida, a notoriously deafening place to play. He laughed and said, "Not even close."
… TE Rob Gronkowski was asked about what has become his thunderous trademark spikes after he scores touchdowns. "All the fans liked it, so I just kept with it. I always wanted to spike," he explained, "and we couldn't do it in college and high school. I started it here, I guess it caught on and it's going pretty good. It's cool."
… Following the victory over Denver, five Patriots were awarded black jerseys to acknowledge them as Practice Players of the Week: DB Nate Jones, WR/DB/Special Teamer Julian Edelman, WR/DB/Special Teamer Matthew Slater, LB Dane Fletcher, and rookie practice squad OLB Markell Carter.