It's a pretty intriguing six-man class of new head coaches in the NFL this season, with a lot of unknowns baked into the equation. One new member of the headset crowd is a mere 31 years old (the Rams' Sean McVay). Two others were first-year coordinators last season, preparing to make a rather quantum leap to boss status (Denver's Vance Joseph and the Chargers' Anthony Lynn).
A pair of recent Super Bowl losing-team coordinators are getting their shot in Buffalo's Sean McDermott and San Francisco's Kyle Shanahan, and then there's the lone re-tread of the group in Jacksonville's Doug Marrone, whose hiring was all but obscured by the two-time Super Bowl winning former coach and returning Jaguars hero (Tom Coughlin) now running the whole show in northeast Florida.
That's a lot to chew on, but all that really matters in the here and now is which of the half-dozen new head coaches has the best shot to make an instant impact? And recent history says at least one of the fresh hires will transform their club into a playoff qualifier in 2017, setting the expectation level high from the get-go. In every season from 2006 on, the NFL has had at least one first-year head coach in the playoffs.
Last season, two of the seven new hires achieved that kind of quick turnaround, with both Miami's Adam Gase and the Giants' Ben McAdoo notching wild-card berths as head coaching novices. Alas, the Dolphins and G-Men were both one-and-done postseason participants, but they were playing in the Super Bowl tournament for the first time since 2008 and 2011, respectively, and that passes for immediate progress by anyone's standard.
And that number came close to being doubled in 2016, because both Tennessee's Mike Mularkey and Tampa Bay's Dirk Koetter's posted 9-7 records in their first seasons on the job, narrowly missing the postseason dance.
So who are the right-from-the-start contenders among this year's head coach hiring cycle? Now that everybody's offseason heavy lifting on the personnel front is done, here's my ranking among the new guys from most to least likely to make the playoffs:
1. Vance Joseph, Denver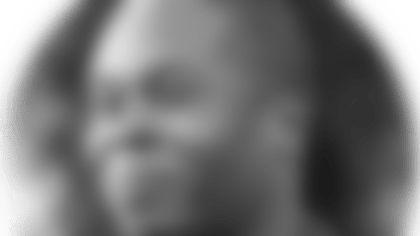 A no-brainer, given that this wasn't a losing team that had to replace a failed head coach after the 2016 season. Gary Kubiak left voluntarily for health and quality of life reasons. Joseph, the former Dolphins defensive coordinator, is taking over a team two years removed from a Super Bowl title, and Denver went 9-7 last season, while the other five teams that hired new coaches won a combined 21 games (or roughly four each). The Broncos still have that stellar Von Miller-led defense, and if they can get above average quarterbacking from someone among the youthful contingent of Paxton Lynch, Trevor Siemian or Chad Kelly, they could easily be right back in the playoff field for the sixth time in seven seasons. That's always the expectation level in Denver.
2. Anthony Lynn, Los Angeles Chargers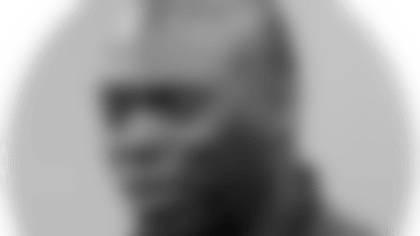 The relocated Bolts have themselves a ready-made excuse to lose in 2017, given the upheaval they face in moving into the L.A. market (see Rams, 2016), while dealing with the somewhat unique challenge of playing their home games at an MLS-sized stadium (the 30,000-seat StubHub Center). But the Chargers do have an obvious supply of talent on the roster, and their 5-11 record last year featured a bevy of both close losses and injuries, two trends that historically can make for a pronounced improvement from one year to the next. When you add how much I love the experienced hands that Lynn hired to his staff in offensive coordinator Ken Whisenhunt and defensive coordinator Gus Bradley (both former head coaches), there's a lot to like about the new-look Chargers.
3. Sean McDermott, Buffalo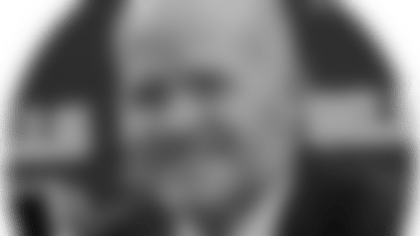 Some day before this century is out, the Bills will make it back to the playoffs. We think. They've been stuck in 1999 for almost two decades now and it's as if they're doing some sort of franchise penance for those four consecutive losing Super Bowl trips in the early '90s. That said, the Bills made shrewd decisions in hiring McDermott and recently arrived general manager Brandon Beane, and there's a feeling now that the grown-ups have assumed control  of what has been a rather dysfunctional operation. To be clear, the Bills aren't in rebuilding mode. They're ready to win now, having finished 8-8 and 7-9 the past two seasons under Rex Ryan, who somehow took over a quality defense in 2015 and saw it vastly underachieve. If McDermott can return that unit to top 10 form, and I believe he will, it's not far-fetched to think Buffalo could be a surprise playoff entry in the AFC East. (Yeah, I said it).
4. Doug Marrone, Jacksonville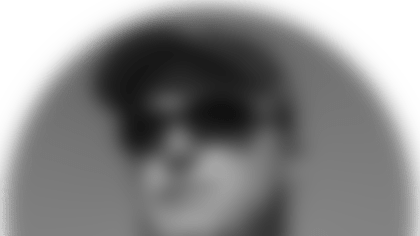 Elevating Marrone from the team's interim head coach to the full-time gig based on his two-game (1-1) stint at the end of the 2016 season was hardly an inspired move. It reeked of doubling down on the current approach in Jacksonville, with quarterback Blake Bortles and general manager David Caldwell both keeping their jobs despite the Jaguars subjecting their fans to years of disappointment. But then there's Coughlin as the team's new football czar, and what effect his presence will have on this moribund franchise is truly an unknown. Coughlin has been a coach, not an executive, and it's not always an easy transition to make (Mike Holmgren in Cleveland and Bill Parcells in Miami come to mind). If a lot of things go right, and Bortles gets his career back on track with a big bounce-back season, the Jaguars could make some noise in the wide-open but improved AFC South.
5. Sean McVay, Los Angeles Rams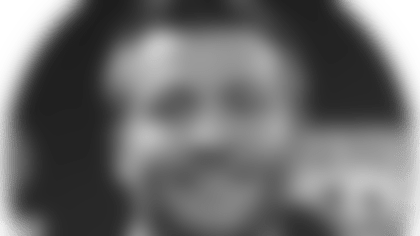 I'm on record saying the Rams finally got the right coach in place, after years of spinning their wheels with the likes of Jeff Fisher, Steve Spagnuolo and Scott Linehan. McVay has great leadership potential and that "it" factor, not to mention a great feel for coaching a modern NFL offense, but the Rams should be patient with him and give him time to grow into such a big role at an early age. After all, he's the youngest head coach in league history. And he'll also need a little time to make a quality NFL starting quarterback out of 2016 No. 1 overall pick Jared Goff. None of that timetable spells even the chance to sniff the playoffs for a couple years, but in the meantime, watch how rapidly new defensive coordinator Wade Phillips whips all that talent on his side of the ball into shape.
6. Kyle Shanahan, San Francisco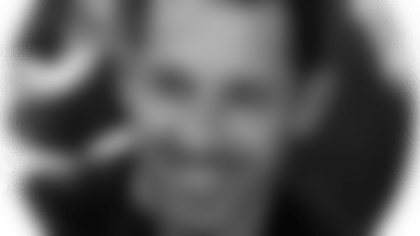 Let's not lose sight of the fact Shanahan is the 49ers' fourth coach in four years (joining Jim Harbaugh, Jim Tomsula, Chip Kelly), and that level of instability (thanks, Jed York!) creates a huge hole to dig out of. Shanahan and new general manager John Lynch have gotten off to a strong start in setting a new tone and direction this offseason, but the playoffs in the strong NFC West is out of the question this season. This year is about finding and developing as many players as possible who are part of the solution in San Francisco. Because after winning just seven games in the past two seasons combined, the problems are obvious. Tripling the win total to 6-10, with quarterback Brian Hoyer as a short-term starter, would pass for a great first step of progress in 2017.
[wysifield-embeddedaudio|eid="553041"|type="embeddedaudio"|view_mode="full"]
Now that the Raiders a year ago finally made it back into the postseason for the first time since 2002, the NFL's six longest playoff droughts belong to:
Buffalo, last postseason appearance in 1999; Cleveland, 2002; the Rams, 2004, Jacksonville, 2007, Tampa Bay, 2007, and Tennessee, 2008.
Of that frustrated group, the Bucs and Titans have the best shot to end their skids, and that's not all they have in common. Tampa Bay and Tennessee both had stepping-stone 9-7 seasons last year after finishing 2-14 as recently 2014. They both feature third-year quarterbacks in Jameis Winston and Marcus Mariota (who went 1-2 in the 2015 draft), and second-year head coaches in Dirk Koetter and Mike Mularkey (as the full-time head coach).
They're also the only teams among the clubs with the six longest playoffs droughts to not be starting over either at head coach/GM or quarterback this season. The Bills boast a new coach and general manager. The Browns are likely to start yet another new franchise quarterback in DeShone Kizer at some point in 2017. The Rams hired a new head coach, and the Jaguars have a new full-time head coach and overall football chief in Tom Coughlin.
Every other team in the league has made at least one playoff appearance this decade, with the Jets and Bears tied for the next longest postseason drought, with both having made it most recently in 2010.
Forget about this year's glitzy Hall of Fame class. Has there ever been a more anticipated rookie broadcaster class than the one that will slide behind the mic in 2017? Tony Romo leads the way, but there's Jay Cutler and Rex Ryan and Steve Smith and we're probably forgetting someone else who is making the move from on field to into the booth or studio.
Smith already showed me he's going to take to his new gig superbly, thanks to his strong work during the NFL draft on NFL Network. He'll never be boring. The jury's still out on Romo, Cutler and Ryan, however. If I had to guess, I'd say Cutler stands the best chance of going all Howard Cosell and "telling it like it is."
It's still surprising to me LeGarrette Blount lasted so long on the free-agent market, but what a great fit he found for himself in Philadelphia this week, with the Eagles snapping him up on a one-year deal that could be worth up to a reported $2.8 million. The Eagles needed a big back who could move the pile and be a short-yardage force in the red zone, and it's hard to do better than what Blount produced in New England last season on that front.
Ryan Mathews, Darren Sproles, Wendell Smallwood and rookies Donnel Pumphrey and Corey Clement were like an average pitching rotation that was missing an ace, but the Eagles backfield just acquired one in Blount.
I have neither disdain or a big, philosophical problem with ties, and they were a part of the NFL for decades without anyone suffering mightily from it. But the league's anticipated move to limit overtime to 10 minutes will create more ties, it's almost certain. And that's not going to be well received. It strikes me as solution in search of a problem, shortening overtime to "fix" the incredibly rare occurrence when a team might have to play a full 75 minutes on a Sunday and then follow it up with a Thursday night game. How often can that really transpire? Try to answer without using the words "once in a blue moon."
It's like the NFL moving to limit kickoff returns by encouraging touchbacks, and then finding what really happened was the new rule tempted teams to pooch or lob kick it in order to trap the return man inside the 25 yard line. Unintended consequences are the worst.
Kudos to the league, however, for its reported plan to allow clubs to bring back a second player off injured reserve during the season, a sensible moves that helps create more roster flexibility and puts more star power back on the field. Now if the NFL could find its way to allowing teams to keep all 53 regular-season rostered players active on game day, rather than just 46, it'll be another victory for logic.