INDIANAPOLIS — Musings, observations and the occasional insight from an interesting Wednesday at the NFL Scouting Combine, with the league's club executives and head coaches taking center stage…
* Whether begrudgingly or out of necessity, in the end all that matters is the Eagles did the right thing by Nick Foles. In announcing it won't use the franchise- tag-and-trade option on him after all, Philadelphia gave up its hopes of dictating Foles' next team, and getting some level of compensation for the super-sub quarterback who won four playoff games with the Eagles the past two seasons, including Super Bowl LII.
That's the common-sense scenario I thought all along would wind up carrying the day in the Foles' saga in Philly, but when the Eagles exercised their $20 million option on his 2019 contract earlier this month — which prompted Foles to use his $2 million buyout clause — it appeared Philadelphia was willing to play hardball with the former Super Bowl MVP and beloved local icon.
Alas, due to a tight Eagles salary cap and what appears to be a less-than-robust trade market, it didn't come to that and Foles is free to decide his own fate in the veteran quarterback market. Philadelphia opted to be satisfied with the likely third-round compensatory pick that will come its way in 2020 once Foles signs as a free agent elsewhere.
Eagles executive vice president of football operations Howie Roseman called it "the right decision,'' but he declined to say if the club reached it only after exploring the trade market and finding it lacking. As Winston Churchill reportedly said of Americans: "They will always do the right thing, after they've exhausted all the alternatives.''
Said Roseman of the quarterback who now has a statue erected outside of Lincoln Financial Field: "After a lot of conversation, we think letting him become a free agent is the right thing to do. He's a tremendous player, Super Bowl MVP, and someone we feel is a top 15 quarterback in this league. We were incredibly fortunate to have him and wish him the best of luck in the future. He deserves an opportunity to lead a team.''
Which team is next for Foles? Jacksonville still seems to be the consensus favorite, but Miami, the Giants, and Washington all make some sense to varying degrees.
* It's a very tricky dance the Cardinals are trying to execute, on one hand publicly and fully supporting incumbent second-year starting quarterback Josh Rosen as their franchise quarterback going forward, while also trying to not discourage teams that may be interested in trading up to Arizona's No. 1 draft slot in pursuit of Oklahoma's Kyler Murray or Ohio State's Dwayne Haskins.
Maybe that's why new Cardinals coach Kliff Kingsbury again stood behind the idea of Rosen being Arizona's guy on Wednesday morning, right before Cardinals general manager Steve Keim took to the podium here to offer this masterpiece of equivocation.
"Is Josh Rosen our quarterback?'' Keim asked, repeating a reporter's question. "Yeah, he is right now. For sure.''
The "right now'' part sounded like a kiss of death for Rosen, especially since Kingsbury is on record last year saying he would take Murray with the first overall pick if ever had the opportunity. But in reality it's likely just a poker-face maneuver by Keim in order to keep his club's options open and hopefully encourage a trade offer or two for the top slot.
You don't want Rosen feeling jittery and jilted for three months this offseason, but you also don't want to embrace him so tightly that no one believes the Cardinals might actually select a first-round, top 10 quarterback for the second year in a row. Truth is always the first casualty of NFL draft season.
* So let me get this straight: Major League Baseball will conduct a three-year experiment with robotic umpires calling balls and strikes and moving the pitching mound farther from the plate in an independent minor league, all in the name of improving the game, but the NFL is already signaling that it's in no mood to expand the replay review system or add to the size of officiating crews? Even after the officiating mistakes and missed calls that unfolded in the NFC Championship game between the Rams and Saints?
No wonder Ravens head coach John Harbaugh, always one of the most impassioned of speakers, went off on a mini-rant Wednesday. While baseball is open-minded enough to consider technology that would replace human umpires, at least being willing to try such a system in the Atlantic League, the NFL competition committee this week in Indianapolis has signaled that any significant change in the way of replay expansion or additional officiating members are all but dead in the water for 2019.
Why? Because it's complicated, and with change comes unintended consequences, committee members say. And besides that, any discussed changes have been discussed — and disregarded — many times in the past. So in essence, nothing to see here, move along (New Orleans fans).
But Harbaugh wasn't having it, and when asked a question about proposed changes to officiating, he made his views known — at length.
"Look how tough it is for these officials," Harbaugh said, according to the New Orleans Times-Picayune. "Really, I know as a coach, what's the worst spot to watch the game from? The sideline. You see the least amount from the sideline. That's why we put coaches in the box. So, we've got all this technology and the fans actually have a better view of the game from an officiating standpoint than the officials do.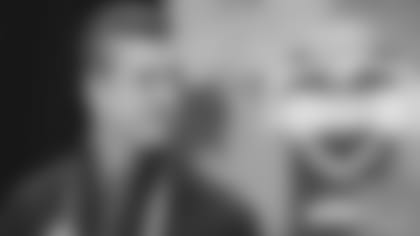 "So, these clear and obvious mistakes that are inevitably going to get made, it's not just one play in a championship game; it happens every single week, OK, because the job is so tough, it moves so fast and the angles aren't great. If we can put somebody up there in the box that's got a better angle that can help officiate the game from up there, let's do that. If we can add more plays into replay, let's do that because at the end of the game, it's about the credibility of the sport, and we can't have the other leagues out-pacing us in terms of the use of technology to make sure the games are fair and well-officiated.''
The reference to other leagues out-pacing us in terms of the use of technology could easily be read there as baseball. Or maybe hockey. Or basketball. But definitely not the supposedly trend-setting NFL.
"We have great officials,'' Harbaugh said. "These guys are incredible with what they do. We've also put a lot of rules in place that have made it really tough of them. They've got a lot on their plate, so let's add an official, let's add two officials, let's put one up in the box, let's expand replay if we want and let's make sure that, at the end of the day, the fans walk out of the stadium and walk away from their TV sets knowing that was a good, hard-fought, well-played, fairly-officiated game and the outcome is as it should be. It was correct that the right team won the game."
It's a pretty direct and devastating argument Harbaugh makes, and that probably means it has no chance to gain traction in the NFL. But I hope he keeps making it.
* The fact that Bill Belichick doesn't have a successful coaching tree is familiar and well-established by now, but at one point Wednesday morning, everywhere you looked there was a Patriots connection at the combine.
Miami's Brian Flores was the first head coach to take the podium, and he just got to the Dolphins after spending more than a decade in New England on Belichick's coaching staff. At the same time Flores was talking, new Oakland general manager Mike Mayock, a former player of Belichick's with the Giants, was commanding the other podium in use.
A little later, rookie Cardinals coach Kliff Kingsbury got his first combine press conference out of the way, and the former Patriots backup quarterback was asked specifically what he learned from Belichick and Tom Brady during his Foxboro tenure? He called New England "the mountaintop of preparation'' as an example to follow, and said he had heard from both Belichick and Brady since taking the job in Arizona.
Detroit head coach and former Patriots defensive coordinator Matt Patricia spoke at the same time as Kingsbury, and he was followed to the podium by Lions general manager Bob Quinn, a former New England personnel executive. Throw in the Tennessee duo of head coach Mike Vrabel (sporting a new killer mustache) and general manager Jon Robinson that came next, and the entire morning on interviews felt like a former New England Patriots employee reunion.
* Steelers general manager Kevin Colbert threw some fuel on the fire that is the Antonio Brown trade talks, saying "interest has grown and will continue to grow'' for Brown, after last week claiming only three teams had contacted Pittsburgh about the high-maintenance receiver.
Colbert didn't provide the number of teams that have reached out this time, but here's one club that hasn't, after being tabbed as an early front-runner for Brown: San Francisco. 49ers head coach Kyle Shanahan said his team hasn't called the Steelers about the All-Pro receiver, and that speaks volumes. The 49ers are thought to be interested in Odell Beckham Jr. if the Giants make their star receiver available in a deal, but Brown is definitely on the block and no one in San Francisco seems to be interested.
It's not surprising, given that the 49ers recently went through the controversy of linebacker Rueben Foster's domestic violence issues, before finally cutting ties with the former 2017 first-round pick. Brown is under investigation for domestic violence allegations stemming from a mid-January incident that produced no arrests, but involved the mother of Brown's child. The combination of that history, in addition to Brown's age (31 next season) and recent mercurial behavior have likely made the 49ers wary of pursuing him.
For his part, Colbert still seems adamant that Pittsburgh won't move Brown unless they are fairly compensated, although he admitted Wednesday that even a division rival or an AFC opponent like the Patriots wouldn't be ruled out as a trade partner if the yield was large enough.
"We haven't eliminated anybody,'' Colbert said. "Ideally, you want to trade him to somebody you'll never play, but you can't do that, because if you're good enough to get to the Super Bowl, you have to play him anyway. The less you would play him, the better, but if a team comes through with the best compensation, we have to balance that out. OK, we're going to play him twice a year, but we're going to get the best compensation, so it's our job to do the better job with the compensation, and you have to weigh that all into the discussion."
* New Bucs coach Bruce Arians put on his trademark Kangol hat and once again expressed his undying devotion to embattled Tampa Bay quarterback Jameis Winston, who he seems to have completely cast his lot with.
Asked about Bucs veteran backup Ryan Fitzpatrick, Arians all but thanked him for his service and sent him on his way, making it clear he's all-in on Winston.
"Fitz did a great job, but you don't want a split locker room,'' Arians said. "I want this guy, I want this guy. Nah. We've got one quarterback. If you have two, you don't have any.''
Remember September? When the Bucs were 2-0, having beaten the playoff-bound Saints and Eagles in consecutive weeks, and Fitzpatrick was the team's hero, with his bountiful chest hair, his gold chains and his sunglasses at the post-game podium? In Tampa Bay, that was a lifetime ago. Fitzy, we hardly knew ye.