Some early July musings, observations and the occasional insight as we count down the days until the first NFL training camps open (believe it or not, rookies for the Ravens, Broncos, Cardinals and Seahawks report July 17)….
* The NFL's new stadium game has been on an impressive two-decade hot streak for the most part, but then there are the small-market Bills, forever trapped in the '70s. Buffalo this year will play its 47th season in the stadium now known as New Era Field (nee, Rich Stadium and Ralph Wilson Stadium), and there's still no definitive plan in place for what kind of structure comes next for the football-crazed fans of Western New York.
Bills owners Terry and Kim Pegula again recently acknowledged the obvious in an interview with the Associated Press, calling a new stadium in Buffalo "a big, big nut to crack,'' with Kim Pegula adding "It's going to take some patience on everyone's part.''
If nothing else, the Bills and their loyal fan base know all about patience. For starters there was that league-worst 17-season playoff drought to endure, and consider that the Bills' AFC East opponents moved into new facilities in 1987 (Miami), 2002 (New England) and 2010 (New York), with the Jets actually playing in two different "new'' stadiums in that span, from 1984-2009 at Giants Stadium and 2010-to-current in Met Life Stadium.
Franchises that have actually had three different home stadiums in the same city since the Bills first opened Rich Stadium in 1973 include Atlanta, which had a relatively brief stay at the Georgia Dome from 1992-2016, the Giants and Jets, Detroit and Minnesota. The Vikings are technically on their fourth venue from 1981 on, counting old Metropolitan Stadium, the Metrodome, Minnesota's two-year temporary foray to TCF Bank Stadium in 2014-15 and now U.S. Bank Stadium.
Speaking at Jim Kelly's golf tournament last month, NFL commissioner Roger Goodell called a new stadium in Buffalo critical to the viability of the Bills in the market. It was perceived as an implicit relocation threat in the not-too-distant future and it no doubt was on some level. After all, that's how the new stadium game largely works in the NFL.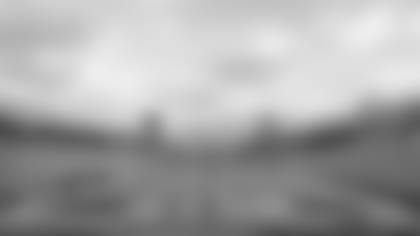 When Goodell said "I want to make sure this franchise remains competitive and stable,'' it wasn't difficult to discern his meaning. The irony is that the Bills have been reliably stable, given that nothing much has changed on their stadium front for almost five decades now. What the league really wants in Buffalo is anything but the status quo.
* One of the more fascinating sub-plots in the AFC East this season will be the dueling program-building efforts of new Jets head coach Adam Gase, and the man who replaced him in Miami, ex-Patriots defensive coordinator and rookie Dolphins head coach Brian Flores.
Both are undertaking challenging makeovers to varying degrees, but I keep hearing from sources I trust that Flores is the man who will be up the challenge of making the Dolphins relevant again if he's given enough time and resources. As for Gase, opinions are split. Some think he has landed in a great spot given second-year quarterback Sam Darnold's potential and the Jets' talent upgrade this offseason. Others see Gase the head coach as the fortuitous byproduct of his association with Peyton Manning in Denver, and little else.
If Gase wins early, as many new Jets coaching hires have historically done — and Gase himself did in Miami in 2016 — that script will be flipped. Such a reality would potentially make the Dolphins look even worse, for having fired Gase after just three years on the job.
But what if Miami happens to out-perform New York again this season? Gase will not only look bad by comparison, he'll have been bested by the guy who took his job and whipped his maddeningly inconsistent Dolphins into competitive shape. All while Miami is being accused of tanking away the 2019 season. And if Flores has some level of first-year success, coming from New England no less, the Jets will rightly question if they went looking for the wrong intra-division AFC East coaching hire? Stay tuned to this saga. It could be a good one.
* Oakland was an obvious and solid choice for HBO's "Hard Knocks'' series this summer, but I would have been fine with Tampa Bay as well. Because one of the more intriguing storylines in training camp and the preseason is whether new Bucs coach Bruce Arians will be able to work his overnight turnaround routine a third time this decade, with both his team and his inconsistent fifth-year quarterback, Jameis Winston?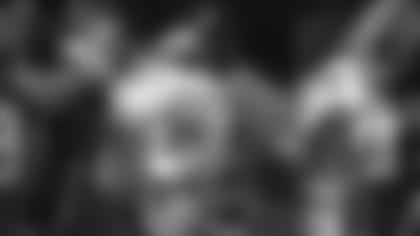 In 2011, the Colts finished 2-14 and earned the No. 1 overall draft pick that delivered Andrew Luck on a silver platter, to take over for the departed Peyton Manning. Arians was Indy's first-year offensive coordinator, then took over for rookie head coach Chuck Pagano in Week 5 when Pagano left the team to deal with his leukemia diagnosis. All Arians did was go 9-3 in his 12-game stint from Weeks 5-16, providing the guts of the Colts' 11-5, wild-card playoff-qualifying season.
In 2012, the Cardinals were a 5-11 mess, finishing in last place in the NFC West for onetime Super Bowl coach Ken Whisenhunt, who was fired. Arizona hired Arians and he led the franchise to a 10-6 season in 2013, tying for the Cardinals' most regular-season wins since the mid-70s. By 2015, Arians had Arizona reaching the NFC title game.
But can Arians reproduce his worst-to-almost-first magic in Tampa Bay? The Bucs have talent on both sides of the ball, but they've lacked direction and discipline for seemingly forever. I'm convinced Arians will have instant impact once again, but in the rugged NFC South, with the Saints, Falcons and Panthers all being formidable, could Tampa Bay be vastly improved and still finish in last for the eighth time in nine seasons?
* I know what you're thinking: I can't wait for that glamor Broncos-Falcons Hall of Fame Game matchup on the night of August 1. No, probably not. It's NFL football, but just barely, and only serves to remind us why the preseason is the tease before the treat.
Still, a couple quick thoughts on the Denver-Atlanta pairing, which is just 30 days away:
— It's a Super Bowl rematch of course, with the Broncos thumping the Falcons 34-19 in Super Bowl XXXIII in South Florida, 21 years ago. John Elway is even still around in Denver, after playing in his final NFL game that night. But somewhere ex-Falcons free safety Eugene Robinson must be flinching at the thought of this pairing taking the stage once again.
— There's also the Joe Flacco-Matt Ryan reunion. Though neither starting quarterback will probably play more than a series, if that, the two 2008 first-round picks have a lot of history together. It was 11 years ago that they were hot-shot rookies together, becoming the first two first-year passers to start all 16 games and lead their teams to the playoffs.
It was the success of Ryan (No. 3 overall) and Flacco (18th) that season that started a new trend in the NFL, of teams trusting rookie quarterbacks from the get-go, and being rewarded for it.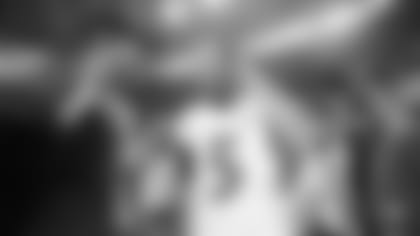 The model before had been like the experiences of first-rounders Steve McNair, Daunte Culpepper, Philip Rivers and Aaron Rodgers, who sat a while before they played extensively. But with Ryan and Flacco leading the Falcons and Ravens to multiple playoff berths early in their careers, the mindset shifted to first-round quarterbacks play almost right away, and it hasn't changed since.
— Poor Flacco. He draws the short straw as Denver's new starting quarterback. The Broncos report to training camp early because they're in the Hall of Fame Game, just like Flacco's Ravens did last summer, with Baltimore facing Chicago in 2018's game. Two consecutive Hall of Fame Game pairings qualifies for cruel and unusual punishment by NFL standards. Players only get so much summer vacation.
* While Raiders coach Jon Gruden loudly and often professed this spring that he and his team wanted nothing to do with the "Hard Knocks'' assignment, you just know he'll be the clear-cut star of it. He won't be able to help himself. Gruden loves the camera, and has always known how to keep it aimed his way. After all those years in television, being the lead presence on ESPN's Monday Night Football, he'll give HBO and the folks at NFL Films exactly what they're looking for with his asides, quips and assorted Gruden-isms.
But he may have to fight for air time with new Raiders receiver Antonio Brown, who always makes a show of everything he does. Newly acquired Raiders Vontaze Burfict and Richie Incognito aren't exactly shrinking wallflower types either, so get ready for another dose or two of those veterans with their checkered pasts.
* Speaking of Grudens and first-round quarterbacks starting right away, every early indication tells me Washington will be looking for any and every opportunity to have Dwayne Haskins under center in Week 1. Washington coach Jay Gruden has been effusive in his praise of the rookie, and with a win-now-or-else season looming for Gruden, it's not going to take much to convince him Haskins gives him the best shot to keep his job.
Gruden has already declared Haskins deserving of a shot to start, saying it'd be "silly'' not to give the No. 15 overall pick the opportunity to beat out veterans Case Keenum and Colt McCoy. "When he's on, there's nobody you'd rather have than Dwayne,'' Gruden said. "Really. It's pretty.''
It's pretty clear is what it is. Gruden wants Haskins to win the job and win it early. So don't be surprised if the storyline of a full-blown quarterback battle in Washington's training camp evaporates by mid-August.