Are the Patriots preparing to bid Sebastian Vollmer "Auf Wiedersehen?"
It would appear so, if a USA TODAY report proves true.
The handwriting has been on the wall for the 32-year-old Vollmer, a native of Germany, for some time now, ever since the Patriots extended the contract of his former backup, Marcus Cannon, this past season. Cannon stepped in at right tackle in 2016 while Vollmer recovered from various injuries on PUP (physically unable to perform list) and then IR (injured reserve) for the entirety of last season.
Cannon had perhaps his best season as a pro, and the team appeared to agree when it rewarded him with a 5-year, $32.5 million deal this past November. From then on, it seemed that Vollmer's days with New England were numbered.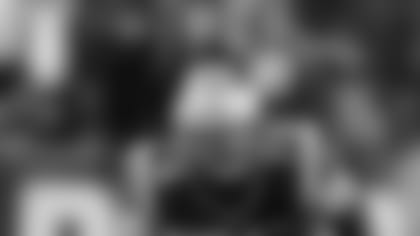 After the Patriots drafted Vollmer in the second round (58th overall) in 2009, he quickly established himself as a versatile, talented player. As a rookie subbing for injured Matt Light during a game against Indianapolis, Vollmer drew considerable attention for his stellar performance against then-Colts pass rusher Dwight Freeney. Though he soon found a home as New England's starting right tackle, Vollmer was often cited by head coach Bill Belichick as a rare lineman who was equally adept at either tackle spot.
However, injuries limited his availability and effectiveness throughout his career, going back to his college days at the University of Houston. Back issues plagued Vollmer for much of his career, and several other injuries limited him, particularly in the 2011 (6 games played), '13 (8 games), and '16 seasons (none).
Vollmer's contract was scheduled to expire at the end of this past season, but because he spent it entirely on PUP/IR, it was carried over (a.k.a. tolled) into 2017. He was set to earn $2.2 million this year, and if he is in fact released or traded before June, he'll save the Patriots around $1.8 million in salary cap space.
The affable German, with his noticeable accent, was popular with his coaches and teammates, who referred to him by the nickname "Seabass." Throughout this past season, he continued to entertain them with a series of on-line video's dubbed "Seabass' School of German," in which he tried (mostly in vain) to teach his guest-star teammates how to speak his native language.
Although his presence would be missed on and off the field, a parting of ways with the veteran could only be interpreted as a strictly business decision, not a personal one.