Multiple reports over the weekend indicated that the Patriots once again have interest in former Colts Pro Bowl receiver Reggie Wayne.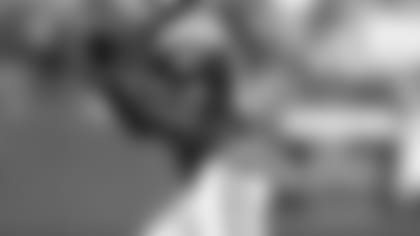 New England has its own health issues at receiver with Brandon LaFell having missed the entire summer on PUP, Julian Edelman missing significant time to a reported lower leg injury, Brian Tyms facing a reported potential season-ending injury, Aaron Dobson missing practice time and Brandon Gibson limping off with a leg injury Saturday night in New Orleans.
Wayne is a 37-year-old veteran of 14 NFL seasons, all in Indianapolis. The former first-round pick played in 15 games a year ago as he returned from a torn ACL himself. He caught 64 passes for 779 yards with two touchdowns, a drop in production for a guy with eight 1,000-yard seasons on his resume.
Wayne actually chose to return to Indy previously in his career despite reported prior interest from the Patriots.
Colts head coach Chuck Pagano was asked for his thoughts on the career-Indy receiver potentially landing with the team's longtime rival.
"I think that's great for Reg," Pagano said. "He wanted to play another year or so. I'm happy that they're looking at him and there's an opportunity. Obviously the relationship is a very close one. Again, you just want the best for the guy and the player. If that happens, then that's great for Reg. I'd be extremely happy for him."
Apparently, though, Wayne may also have an opportunity in Green Bay. Not a bad situation for him, picking between two perennial contenders led by future Hall of Fame quarterbacks. Of course that's pretty much the NFL life he's been used to for his career catching passes from Peyton Manning and Andrew Luck.
What do you think of the Patriots interest in Wayne? Does New England need him? Let us know with a comment below!