In 2009, Rob Ninkovich needed a chance.
After being selected in the fifth round of the 2006 NFL Draft by the New Orleans Saints, the first three seasons of Ninkovich's career didn't go as he expected.
He played in only 8 games from 2006-2008 during stints with both the Saints and Dolphins, often spending time on the practice squad. He was waived four times before signing with the Patriots in 2009.
Now entering his fifth season with New England, news broke on Sunday that Ninkovich and the Patriots agreed to a three-year contract extension that is reportedly worth more than $15 million.
The humble defensive end spent some time with the media in the Patriots locker room on Monday afternoon to discuss what the contract means to him.
"I wanted to be here," explained Ninkovich. "I knew that this was a team that gave me my opportunity to even play, so it worked great for both sides. I'm happy to be here and I'm happy to keep winning games."
Ninkovich knows that he's earned everything given to him. Since starting his career with the Patriots in a reserve role, the versatile pass rusher has gone on to start in every game since the 2011 season.
"I knew that I could play in the NFL and I knew that I could be what I am now," Ninkovich added. "I just had to go a different route. It was just being persistent and continuing to strive to achieve the things that I have."
Things didn't always look so bright, however.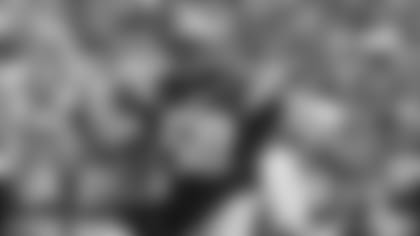 In 2009 after being waived by the Saints, Ninkovich admitted he thought his career in the NFL was almost over. His clothes were stored in a Rubbermaid bin in the back of his car as he drove from city-to-city looking for the next opportunity.
For Ninkovich, there was no "Plan B."
"There's always going to be things in life that kind of slow you down. But if you're passionate about it and want to pursue it, you just have to stay after it and stay hungry."
Ninkovich had a career year in 2012, recording 8 sacks and 5 forced fumbles. As one of the most important playmakers on the Patriots defense, he'll look to build on those numbers this season.
Despite the difficult path that he's taken to this moment in his career, Ninkovich acknowledged this is the way it was supposed to be.
"There's something to be said about being able to accomplish all your goals throughout your life," he said. "It's just one of those things where I'm able to check another one off the list."