When Patriots fan Chris Evans and Seahawks fan Chris Pratt made a friendly wager before Super Bowl XLIX, they did more than cheer up children's hospital patients in both Boston and Seattle with visits as Captain America and Star-Lord, their respective on-screen super hero personas. "Twitterbowl" caught the attention of Patriots owner and CEO Robert Kraft and so did the charity of Chris Evans's choice: Christopher's Haven.
Christopher's Haven provides low-cost housing and a supportive community for pediatric cancer patients and their families receiving treatment in Boston. After being introduced to the organization, Mr. Kraft made a donation, which was used purchase two additional apartments. With the expansion, Christopher's Haven can now serve nine families at a time.
On Monday morning, both Mr. Kraft and Chris were on hand to surprise the families staying at Christopher's Haven and to check out the two new apartments.
Christopher's Haven occupies a full floor in an apartment building near Massachusetts General Hospital, and the two additional units extend to the next level. Both are open, fully furnished with neutral furniture and pops of color for a warm and homey environment. Mr. Kraft said an atmosphere of community, support and serenity like the one Christopher's Haven provides families from all over the country is crucial to the fight against cancer.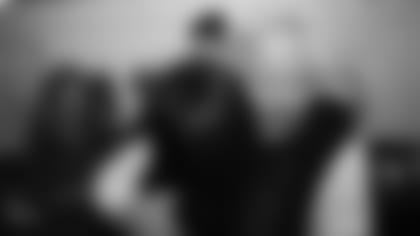 "You can overcome anything if you will. I really believe that, but it requires you to be strong. If you're in an environment like this, hopefully it's impactful, spiritual and allows you to fight because the mental part of this disease is so important," he said.
Chris grew up with Executive Director of Christopher's Haven Joyce Duvall's son, and he has been an advocate for the organization for years. He has visited with patients and used his platform as an actor to bring attention to the work they are doing.
"It's makes what you do for a living extra special because being able to have a platform, have a voice and somehow help these people and impact change is just it's humbling," Chris said. "It's overwhelming. It's a real cocktail of good stuff."
While Christopher's Haven had been looking to be able to house more families, the two additional apartments have already made an impact. Often there is a waitlist for patients and their families because the demand for low-cost living near Boston hospitals is high for those coming for treatment, Family Service Manager Catie Botting said.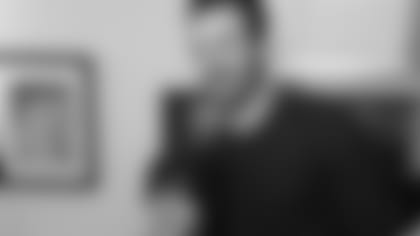 "I know that when a family gets turned away, they're being turned away to a hotel, which is hundreds of dollars a night, to a living residence that's about a 40-minute commute to the city, or in some case their car, where they're going to stay for a week until they get into a place," Catie said. "To look at the registry and have two more places to put people, it directly impacts their lives and our mission of saying yes in any way we can to help families survive this traumatic experience of being displaced."
After a tour of the facility, Mr. Kraft and Chris spent time with the families in The Loft, a communal space for relaxation. The day allowed both to see firsthand the service that Christopher's Haven provides and the community it has built between families from Kentucky to California within the apartment building.
And this day was set into motion in February 2015 with a charitable bet between Captain America and Star-Lord. It was propelled further by a Patriots Super Bowl win.
"The Super Bowl, it's the gift that keeps on giving," Chris said. "We're just going to have to do it again."
For more pictures from their visit, check out the photo gallery below.
Patriots Chairman and CEO Robert Kraft and actor Chris Evans made a surpirse visit to Christopher's Haven on Monday, Oct. 24. The organiziaton offers apartments for families of children with cancer while being treated at nearby Mass. General Hospital.