The Patriots came away from the 2023 NFL Draft with a decent snapshot of where the 90-man roster will stand heading into spring practices and, before we know it, training camp this July.
New England has 89 players on their 90-man roster, their current limit because Pats legend Devin McCourty's retirement has yet to hit the wire (it will). By my count, 60 players have real chances to make the initial 53, while there's always a possibility for a dark horse or two to emerge once camp begins, which sets up some real competitive camp battles.
The Patriots have a whopping 16 offensive linemen under contract, with a trio of early day-three rookies in the fold and two free-agent additions at tackle. The Pats also have six rosterable wide receivers, five NFL-caliber running backs, a few battles in the defensive front, and a specialist competition with two rookies now in the mix (and new coverage aces).
Those camp competitions will sort themselves out as things progress. Overall, the initial roster is taking shape, and we can now assume many projected contributors are roster locks.
Here is a way-too-early initial 53-man roster projection for the Patriots with the major roster-building now in the rearview mirror: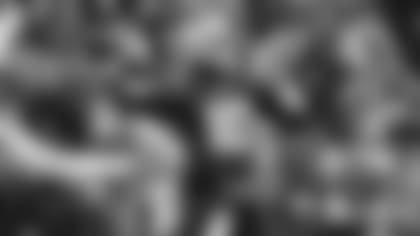 Quarterbacks (2): Mac Jones, Bailey Zappe
Cuts (2): Trace McSorley, Malik Cunningham
With the Patriots committed to starting Mac Jones for now, it's hard to envision them carrying three quarterbacks on the initial roster. Zappe is a perfect backup to Mac, McSorley could return on the practice squad as veteran insurance, while Cunningham develops behind-the-scenes in whatever role they imagine him playing. Cunningham is a perfect scout-team quarterback for dual-threat opponents, and he may also try out as a receiver. But that is unquestionably a developmental pickup best served on the practice squad in 2023.
Running Backs (4): Rhamondre Stevenson, James Robinson, Pierre Strong, Kevin Harris
Cuts (2): Ty Montgomery, J.J. Taylor
The Patriots typically only carry four running backs on their initial roster, making for a tricky camp battle between second-year running back Kevin Harris and vet Ty Montgomery. Harris showed flashes in limited carries against the Cardinals as a traditional early-down back, while Montgomery was the best receiving back the Pats had in camp last summer. I'm giving the nod initially to Harris because he offers between-the-tackles insurance, with Stevenson, Robinson, and Strong presenting enough options in the passing game.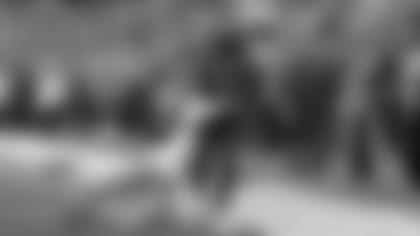 Wide Receivers (5): JuJu Smith-Schuster, Tyquan Thornton, DeVante Parker, Kendrick Bourne, Demario Douglas
Cuts (3): Kayshon Boutte, Tre Nixon, Lynn Bowden
Unless the two rookies both emerge in camp, the first four names on this list feel like roster locks. They're keeping JuJu and Tyquan, Parker offers a size presence on the outside that the others do not, and Bourne should have a bounce-back year under Bill O'Brien. As for the rookies, it's difficult to project Boutte onto the roster until we see where he is physically and mentally. The sixth-round pick will either play himself immediately into the rotation or be off the team, and there's little grey area. Douglas brings a different element with vertical explosiveness and gadget-player attributes, giving the Pats a full-time Marcus Jones on offense type player. Douglas is a unique player in this group, whereas Boutte is blocked by Bourne and JuJu for playing time.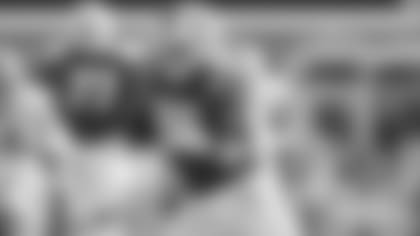 Tight Ends (2): Hunter Henry, Mike Gesicki
Cuts (3): Matt Sokol, Scotty Washington, Johnny Lumpkin
The Pats once again carry two tight ends, as they did a year ago when Jonnu Smith was in Gesicki's spot. There's love in the building for Scotty Washington as an intriguing size-speed receiver, but the three players we left off the roster will likely make it to the practice squad, and none of them are pushing Henry or Gesicki for snaps. Although the team might not see it this way, it still feels like this group needs a pure in-line blocker.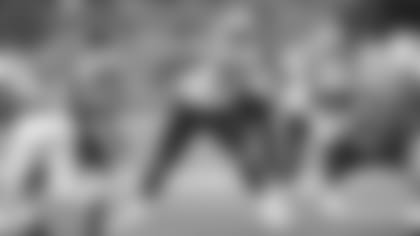 Offensive Line (9): Trent Brown, Cole Strange, David Andrews, Mike Onwenu, Riley Reiff, Calvin Anderson, Conor McDermott, Sidy Sow, Atonio Mafi
Cuts (6): Yodny Cajuste, James Ferentz, Kody Russey, Chasen Hines, Bill Murray, Andrew Stueber
Injured Reserve (1): Jake Andrews
The Patriots have 16 offensive linemen on their 90-man roster, which speaks to a fluid situation at offensive tackle and potential needs in 2024. The two free-agent additions, Anderson and Reiff, are safe bets, leaving Cajuste, who had his chances but can't stay healthy, off the roster. The numbers crunch for the three day-three rookies is challenging, though. My thought process is that Andrews is a center-only prospect, meaning he doesn't have the ideal versatility to back up multiple spots, whereas Sow can play guard or tackle, and Mafi can play either guard spot. With Ferentz and Russey as top practice squad options to serve as David Andrews insurance, the Pats stash Jake Andrews. As a fourth-round selection, New England must view him as the successor at the pivot. But they hopefully won't need the rookie this season.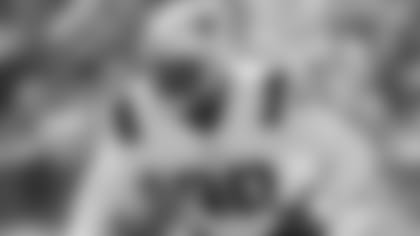 Defensive Line (7): Christian Barmore, Keion White, Davon Godchaux, Deatrich Wise, Lawrence Guy, Carl Davis, Daniel Ekuale
Cuts (2): Sam Roberts, Jeremiah Pharms
I debated between an extra body at edge rusher (Perkins) versus depth on the interior defensive line (Davis, Ekuale). Ultimately, I settled on maintaining the numbers along the defensive line because the Pats have a hybrid player in Jahlani Tavai and rookie Keion White, who could both play at the end of the line of scrimmage. Ekuale emerged as a useful interior pass-rusher who can be disruptive in New England's third-down package, while Davis is a backup nose tackle and short-yardage run-stuffer for a team that favors an odd front 3-4. Although this is how I'm leaning in the spring, the team certainly made a bigger investment in Perkins as a 2021 third-rounder than either Davis or Ekuale, so this could change quickly.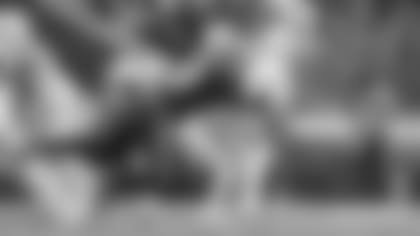 EDGE (3): Matthew Judon, Josh Uche, Anfernee Jennings
Cuts (2): Ronnie Perkins, Olakunle Fatukasi
Again, the big question here is will the team give up on either Jennings or Perkins. Both were third-round selections in consecutive drafts but haven't carved out roles due to injury and lack of impact. Jennings gets the nod because he's a more natural fit as a stand-up outside linebacker in New England's base defense. Perkins has landed on injured reserve for two-straight seasons to start his career and was a 4-3 defensive end that they're trying to convert to an outside linebacker in a two-point stance. It has yet to go the way everyone had hoped.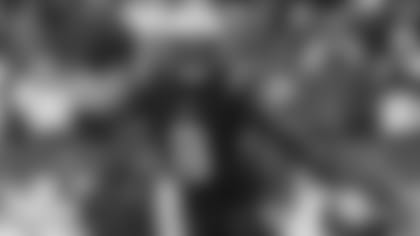 Linebacker (5): Ja'Whaun Bentley, Jahlani Tavai, Marte Mapu, Raekwon McMillan, Chris Board
Cuts (3): Mack Wilson, Terez Hall, Jourdan Heilig
First, notice that I have rookie Marte Mapu with the off-ball linebackers. He is a linebacker, period. With the Pats third-round pick in the mix, it suggests there's only one spot available for either McMillan or Wilson, with Board making the team primarily as a special teams ace (he can play on defense, though). If Mapu sees the field as a rookie on defense, his role mostly projects into the passing game, making Wilson expendable. There is more overlap with what the team seemingly wants Mapu to do, mainly spy quarterbacks and play in space, than with McMillan, a traditional downhill linebacker.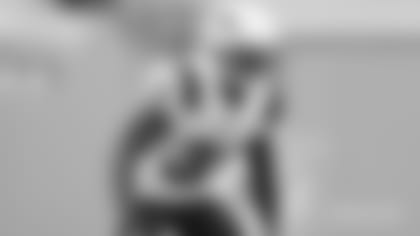 Cornerbacks (5): Christian Gonzalez, Jonathan Jones, Marcus Jones, Jack Jones, Myles Bryant
Cuts (5): Ameer Speed, Isaiah Bolden, Shaun Wade, Quandre Mosely, Rodney Randle
We're going chalk for the time being at corner, which means Bryant makes the team. Bryant was playing way too much as the primary slot defender and was over-exposed to man coverage assignments. He should be a reserve this season, leaning more toward safety than a corner, with Jonathan and Marcus Jones splitting up snaps in the slot. Bryant is an assignment-sound player in zone structures. He doesn't have the foot speed to keep up with receivers in man coverage and shouldn't be asked to do that much this season with the emergence of the second-year Joneses and the addition of Gonzalez. Bolden and Speed have chances to make the team as core special teamers. But it's too early to project them onto the roster.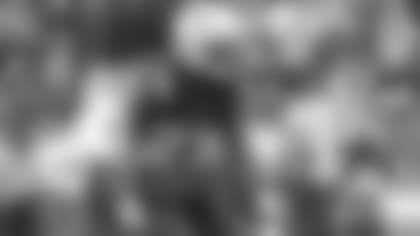 Safeties (5): Kyle Dugger, Adrian Phillips, Jabrill Peppers, Jalen Mills, Joshuah Bledsoe
Nothing surprising here other than Mills's inclusion with the safeties, and we almost put Bryant here, too. The Pats could now view Mills as a tight end-stopper whose long speed won't be challenged as often in man coverage. Mills could be good at covering tight ends, moving away from the boundary, and explosive outside receivers. That would free up Dugger to take over some of Devin McCourty's responsibilities as a ball-hawking rover, where his instincts and athleticism can thrive rather than pigeon-holing him to man coverage on tight ends. We'll see how the Pats replace McCourty's snaps as a true center fielder in post-safety structures. But this configuration could unlock Dugger to be a playmaker even more. Lastly, I nearly had Bledsoe off to make room for Mack Wilson. However, with some uncertainty in how they'll replace McCourty, prioritizing depth at safety was the thought process in keeping Bledsoe. That last spot for Ronnie Perkins, Bledsoe, or Wilson is totally up for grabs.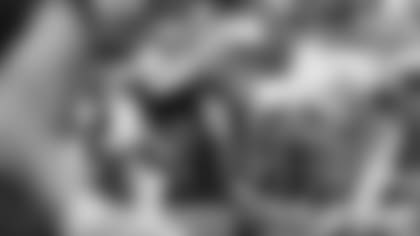 Specialists (3): Chad Ryland (K), Bryce Baringer (P), Joe Cardona (LS)
Cut (3): Nick Folk, Corliss Waitman, Tucker Addington
There will be a specialist competition in Pats camp this summer, but it certainly feels like the rookies have the inside track. As a fourth-round pick, Ryland better beat out Folk, or that selection will be criticized to the nth degree by Paul's shows. Baringer versus Waitman is more of a real competition, but they still used a draft pick on Baringer, and he was the first of three punters drafted. After a shaky year on special teams last season, the Pats are counting on two rookies to lead a turnaround. Ryland should be the primary kickoff specialist, by the way.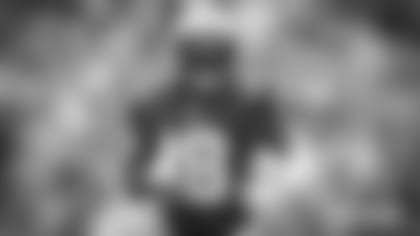 Coverage Aces (3): Matthew Slater, Cody Davis, Brenden Schooler
Cuts (3): DaMarcus Mitchell, Calvin Munson, Raleigh Webb
The Pats appeared to miss Cody Davis after he went down with a season-ending injury in Cleveland last year. Davis is responsible for making protection calls in the kicking game, and those areas got worse when he wasn't in the lineup. The Pats also signed Munson and Webb because they had similar body types as Davis, making them expendable now. Mitchell, and the two late-round rookie corners, are the ones that could break into this group. For now, the three that make it have shown their value.
Roster Bubble: LB Mack Wilson, WR Kayshon Boutte, RB Ty Montgomery, OT Yodny Cajuste, LB Ronnie Perkins, ST DaMarcus Mitchell, K Nick Folk
DISCLAIMER: The views and thoughts expressed in this article are those of the writer and don't necessarily reflect those of the organization. Read Full Disclaimer