The first furious wave of free agency is over and most NFL teams are now heavily into the pre-draft process. As teams adjust their rosters it's a good time to re-evaluate their needs.
One position we're particularly focused on is running back. The Patriots have already lost Shane Vereen via free agency and Stevan Ridley remains unsigned as he continues rehabbing from his torn ACL. That leaves Ivan Fears' group consisting of LeGarrette Blount, Brandon Bolden, Jonas Gray, Tyler Gaffney, James White and newcomer Travaris Cadet, as well as Dion Lewis, who signed a futures contract in February.
Blount should be able to handle a good chunk of the carries but the backup roles have questions with Bolden, Gray and Gaffney. Bolden is mostly a special teams performer although he has contributed out of the backfield at times. Gray emerged briefly but was relegated to the bench while Gaffney, the Panthers sixth-round pick last year, was injured and has yet to play an NFL snap.
The same could be said of Vereen's role as the passing back. White didn't see much action as a rookie and Cadet has no experience in New England while seeing very little playing time in New Orleans.
Those questions lead us to this question – Do the Patriots need to add a running back to the mix?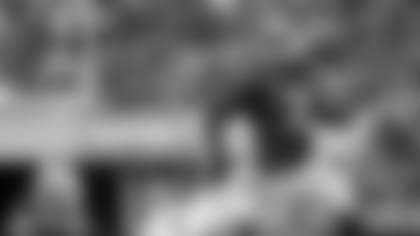 The Patriots have a lot of bodies on the running back depth chart right now, but not a lot of experienced, proven options. There are major questions in terms of workhorse carries behind LeGarrette Blount and even more uncertainty in the passing back role.
Jonas Gray is essentially a one-hit wonder who was inactive in the postseason. James White has done virtually nothing, having basically red-shirted his rookie season. Tyler Gaffney was a late-round pick who was on IR for his rookie season. Travaris Cadet was used more as a receiver than an actual running back in New Orleans, in the little he was used over the first few years of his career. Put it all together and with Stevan Ridley still a free agent and Shane Vereen having moved on to the Giants, the Patriots running back committee seems to be lacking reliable members.
Whether it's a veteran free agent like Pierre Thomas or a draft pick in a very strong class of backs – Todd Gurley anyone?!!! – the Patriots clearly still need to add some punch the backfield. 
--AH PFW's Paul Perillo says ...
No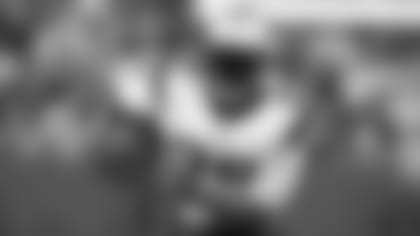 With all due respect to Steven Jackson and the rest of the veteran running backs, I must admit that I fall into the camp that believes the importance of the position has diminished greatly. Having a bell cow ball carrier is no longer a necessity in today's game, so I am not concerned with the current depth chart at running back.
LeGarrette Blount has proven he can carry the ball 10-20 times a game and provide some complementary production. Brandon Bolden has filled in capably in the past and can do so again if neither Jonas Gray nor Tyler Gaffney emerges as a viable backup. I also think Stevan Ridley could be back at some point.
I'm slightly concerned with the role of the passing back but I believe James White has the skills to contribute in this area if given the chance. Travaris Cadet is a gifted receiver as well, so overall I don't have much concern about running back.
Depth along the lines and cornerback are different stories, but stay away from running backs.
--PP
[wysifield-embeddedpoll|eid="317811"|type="embeddedpoll"|view_mode="full"]