We've been through 10 months, five surgeries and countless stories and opinions but Rob Gronkowski has finally been cleared to return to game action. The All-Pro tight end recently got the go-ahead from his doctor (according to multiple reports) to resume playing and perhaps we'll see him on the field Sunday against the Jets.
The question now changes a bit. Since Gronkowski has been out of action for almost an entire year, other than limited work in last year's finale against the Dolphins and then the playoff game against Houston when he was injured again.
Now he appears ready to return to action, but it's fair to wonder what kind of player the Patriots will be getting. When completely healthy there's no denying his impact as one of the game's best offensive weapons. The team's struggling red zone attack certainly will benefit from Gronkowski's presence. But in terms of the big plays he normally turns in as well as the punishing blocking, can we expect to see that right away?
Our question this week tackles that very subject – Should we expect Rob Gronkowski to dominate immediately when he returns?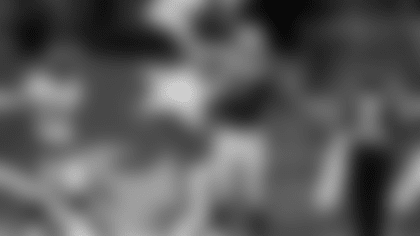 I have very high expectations for Gronkowski in his return. He's been practicing for a month and a half now. And while I understand that practice action is nothing like game reps, it's not like he's walking right out of the training room to the game field.
Maybe he's not ready to be the physical blocker that he is at 100 percent. But I expect him to be an immediate impact in a passing game that needs him to be just that. He should be a force and Brady's top target once again in the red zone for an offense that's ranked 30th in the NFL in that area through six weeks.
I don't know where I get these numbers, but I'm expecting Gronkowski to catch around eight balls for 130 yards with a pair of touchdowns. I hope that comes this Sunday in New York. And I hope my prediction is close to being accurate. If so, it should help the Patriots quite a bit toward earning a victory against the Jets.
When No. 87 takes the field, I don't just expect the return of Rob Gronkowski. I expect a return of the man, myth, legend and touchdown machine that is Gronk. Met Life Stadium's turf needs to prepare itself for a couple Gronk spikes!
--AH PFW's Paul Perillo says ...
No
There's no question that when Gronkowski is healthy there are few weapons in the game as dangerous as him. But after such a long layoff I don't think it's fair to expect him to step right in and dominate the way we've all grown accustomed to seeing.
It probably won't take long but we need to be a little patient and allow Gronkowski to knock off some of the rust and get back to feeling comfortable with his physical well being. I know he's been able to practice but that is nothing like the intensity and physical nature of a game. It will take him some time to regain his confidence in his body's ability to withstand the rigors of NFL life.
The fortunate part is Gronkowski is such a physical freak that the process won't take as long as it would with just any player. He is as physically gifted as anyone and once he's sure his arm is sound I expect the touchdowns and punishing blocks to return.
But I'm willing to wait a little longer for the "real" Gronkowski to re-emerge as long as he's healthy.
--PP
Now its the fans turn to cast their vote in this week's Samsonite Make Your Case poll.
http://polldaddy.com/poll/7487906/