One of the keys to success in today's NFL is finding production from young players who are cost effective and allow teams to maximize their salary caps. While the draft is the area that creates the most excitement for fans in this regard, perhaps it's even more vital for those rookies to progress significantly as they hit their second year.
With a year of experience and a full offseason worth of NFL training to fall back on, these second-year players often greatly exceed their initial performances and emerge as vital contributors all around the league. Bill Belichick often points toward the Year 2 jump as key for any team, and his 2014 roster will have a handful of candidates to fulfill that promise.
Last year's rookie class showed flashes of being able to contribute, but if its member can find some consistency such improvement could prove to be an important element to the Patriots ultimate success. Wide receivers Aaron Dobson and Josh Boyce were drafted with the idea of helping to lead a transformation in Tom Brady's corps of weapons. Dobson was more productive when healthy but Boyce, in limited opportunities, also flashed some ability.
Linebacker Jamie Collins was quiet early but finished the season in the starting lineup and showcased his abundant athleticism in the playoff victory over the Colts with six tackles, a pick and a sack. Defensive backs Logan Ryan and Duron Harmon also contributed at times and with a spot open at safety next to Devin McCourty it's possible that one could land in the starting lineup come September.
There are several candidates but this week's Samsonite Make Your Case question asks: Which Patriot is poised to make the biggest Year 2 jump?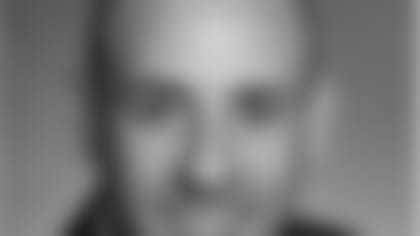 PFW's Erik Scalavino says ...
Jamie Collins
The way Collins emerged at the end of last season gives me considerable reason for optimism as he enters his second year with New England. He didn't see much action early, but as injuries mounted, Collins was given more and more responsibility, and he took full advantage of it.
He appeared in all 16 regular-season games, starting half of them, and showed great versatility and playmaking skills at times – something that has been rather lacking at linebacker in Foxborough in recent seasons. Now that Brandon Spikes is out of town, the middle linebacker job will almost certainly fall to Dont'a Hightower or Jerod Mayo, meaning Collins will have a lock on one of the two outside linebacker gigs.
He has the benefit of being healthy and a full participant in the offseason strength and conditioning program, meaning he'll be far ahead of where he was last spring, and with very little depth behind him on the roster, he'll have the confidence of knowing that a starting job is his to lose. His is in perfect position to capitalize on the Year 2 jump. I expect Collins to make the most of this golden opportunity.  --ES PFW's Paul Perillo says ...
Aaron Dobson
There were times when Dobson looked the part of a quality outside receiver as a rookie. Now he needs to prove he can do it on a consistent basis – and I believe he will.
He has the size at 6-3 to make plays on the outside and in the red zone. He has demonstrated strong hands and the ability to run quality routes. Dobson also has the potential to be a weapon in the red zone. With the benefit of training at the NFL level coupled with an added familiarity with the Patriots system will allow him to emerge as Tom Brady's top target on the outside.
Dobson may not make the leap to Pro Bowl status in 2014 but I feel he can easily double his production from a year ago, and if he does he'll qualify as the biggest Year 2 jump. --PP 
Now it's the fans turn to cast their vote in this week's Samsonite Make Your Case poll question.
http://polldaddy.com/poll/7961578/