Every training camp is filled with competition whether it be for roster spots, playing time or starting positions. The best camp battles provide a little bit of everything, and when the Patriots take the field in pads for the first time in 2015 next week, there will be a few spots where the competition is more intense than most.
Cornerback, running back, defensive tackles and guard figure to be among the fiercest battles on the field with turnover impacting each of those positions. This week's Samsonite Make Your Case question asks: Which position battle are you most looking forward to watching in camp?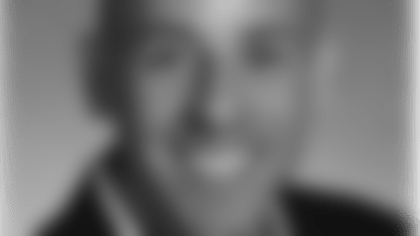 PFW's Erik Scalavino says ...
Cornerback
When Darrelle Revis and Brandon Browner were allowed to leave the Patriots this offseason, New England's cornerback position went from one of the strongest units on the roster to one of the weakest. At the very least, it's the one with the most question marks, given all the unproven players who will likely be forced to contribute this season.
Was Malcolm Butler's rookie season a flash-in-the-pan deal, or can he legitimately become a viable starting NFL cornerback? Will any of the new free agents – Bradley Fletcher, Robert McClain, Tarell Brown – be able to resurrect their once promising careers? Is there a new Butler among the rookie class who could surprise us this summer?
These are just some of the intriguing questions that need answering. Where Logan Ryan will fit in is another. The former third-round draft choice has had an inconsistent first two seasons in Foxborough. Will the third be the charm for him?
There's no denying that last season, the Patriots won the Super Bowl thanks in large part to Revis and Browner's helping elevate a defense that was middling at best in recent years. Now that they're both gone, who is going to step up and fill their significant voids? That, to me, is the most urgent question as the Patriots prepare to open another training camp in defense of a Super Bowl title. Which is why cornerback is the position I'm most interested in watching this summer. 
--ES PFW's Paul Perillo says ...
Running back
It's always interesting to watch how Bill Belichick will form his backfield committee and with Stevan Ridley and Shane Vereen gone, he'll need to rework the unit again in 2015. He'll have a good mix to work with as LeGarrette Blount, Jonas Gray and Tyler Gaffney all could vie for roles as the lead back while James White, Travaris Cadet and Dion Lewis are fighting to replace Vereen in the pass-catching role. Veteran Brandon Bolden also remains in his versatile to fill in where needed.
I'm particularly intrigued to watched White, who didn't do much as a rookie. I'll be curious to see how he's progressed in Year 2 and if he can be a viable replacement for Vereen. I loved White coming out of Wisconsin and I still believe he has the skill set to provide some versatility to the backfield.
But with all the moving parts in the backfield I'll be just as curious to watch how they all fit together. The competition will be intense from the start and judging by the way Belichick normally operates everyone will get opportunities to show their stuff. Let the best men win.
--PP
Now it's your turn to cast a vote in this week's Samsonite Make Your Case poll question.
[wysifield-embeddedpoll|eid="341961"|type="embeddedpoll"|view_mode="full"]