Cincinnati Bengals (2015 Record: 12-4)
2016 Matchup:
Patriots vs. Cincinnati Bengals | Oct. 16, 2016 1:00 P.M.
CURRENT TEAM STATUS:
UPDATED 10/13/16 (Paul Perillo)
The season has not gone the way Bengals coachMarvin Lewis would have hoped. Cincinnati lost three of its first five games including a Week 5 drubbing in Dallas, and it appears as if Pro Bowl tight end Tyler Eifert is still not ready to return to action. Eifert began practicing a few weeks ago following surgery stemming from an injury suffered at the Pro Bowl. But Eifert then injured his back and has yet to make his 2016 debut.
His absence has left a gaping hole in the Bengals offense. Andy Dalton still has the dangerous A.J. Green at his disposal, but after losing free agents Marvin Jones and Mohamad Sanu, Dalton is searching for a reliable second alternative. Neither Brandon LaFell nor rookie Tyler Boyd has made a significant impact as of yet, and the two-headed running attack of Jeremy Hill and Gio Bernard hasn't materialized either.
Most of the trouble has been up front where a leaky offensive line has been unable to create running room or protect Dalton. The result has been a stagnant offense that moves the ball at times but struggles to put points on the board.
Conversely the defense is front-loaded with talent but lacks depth in the secondary. The loss of safety Reggie Nelson has been tough to overcome, and as good as the front seven is the group has provided much pressure on the passer to protect the shaky coverage. It's all added up to a 2-3 start with a trip to Foxborough staring them in the face.
UPDATED 9/22/16 (Paul Perillo)
Cincinnati's talented tight end Tyler Eifert returned to the practice field leading into the Bengals Week 3 matchup with Denver but was not expected to play against the Broncos. Eifert would be a welcomed addition to an offense that is getting plenty of production from A.J. Greenand rookie Tyler Boyd, as well as running back Gio Bernard. The Bengals split their first two games, squeaking out a one-point victory at the Jets while dropping a hard-fought 24-16 decision at Pittsburgh a week later.
UPDATED 7/19/16 (Paul Perillo)
The Bengals signed former Canadian college standout Rashaun Simonise July 14. Simonise is a 6-5, 200-pound wide receiver who played at the University of Calgary. Simonise was available in the supplemental draft because he was declared academically ineligible for his senior season but the 22-year-old was not selected, making his free to sign with any team. He had 1,079 receiving yards on 51 catches last year.
According to ESPN.com's Bengals reporter Coley Harvey, Simonise's size and athleticism (reportedly recorded a 35-inch vertical at his Pro Day), could put him in the mix for a job on the Bengals rebuilding receiving corps, which includes A.J. Green, Brandon LaFell, rookie Tyler Boyd, James Wright, Mario Alford and Jake Kumerow.
UPDATED 05/10/2016 (Paul Perillo)
There are few teams in football with the talent that head coach Marvin Lewis has at his disposal. The problem for Lewis and the Bengals has been getting the group over the hump come playoff time.
Cincinnati has made the playoffs each of the past five years but has yet to win in the postseason under Lewis and quarterback Andy Dalton. Dalton has improved steadily since entering the league as a second-round pick in 2011, and was in the midst of his best season a year ago when he broke his thumb against Pittsburgh and was lost for the year. Backup A.J. McCarron took his place and played well at times, and appeared to have his team in position to win in the playoffs before the defense self-destructed and lost its discipline against the Steelers.
Lewis will need to find a way to put that bitter defeat behind him and somehow get the Bengals to realize their potential. Dalton has blossomed into an upper-echelon quarterback – at least in the regular season – and is coming off a strong campaign where he completed better than 66 percent of his passes with 25 touchdowns and seven picks in 13 starts. The Bengals were 10-3 in those games before finishing 12-4 atop the AFC North.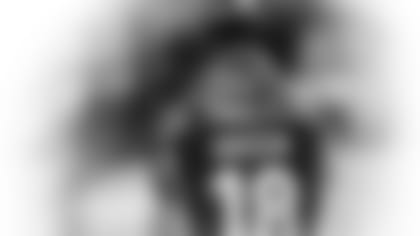 Dalton lost wideouts Marvin Jones and Mohamed Sanu to free agency but still has one of the best in the business in A.J. Green (86 catches, 1,297 yards, 10 TD) as well blossoming tight end Tyler Eifert (52-615-13) and welcomes former Patriot Brandon LaFellto the mix. He also has a pair of gifted runners in Jeremy Hill (223 carries, 794 yards, 11 TD) and Gio Bernard (154-730-2). That core, coupled with a solid offensive line, should be able to put points on the board for new offensive coordinator Ken Zampese, who takes over for Hue Jackson, who left to become the Browns head coach.
Defensively, coordinator Paul Guenther enters his third season in control and has a nice blend of pressure up front to with a young and talented secondary. Defensive tackle Geno Atkins (11 sacks) is one of the best interior pass rushers in football, and with Carlos Dunlap (13.5) and Michael Johnson (5) on the edges the Bengals have a formidable rush. Corners Darqueze Dennard, Adam Jones and Dre Kirkpatrick will get some help in the form of first-round pick William Jackson, who should more than compensate for the loss of Leon Hall (unsigned) and veteran safety Reggie Nelson (Oakland).
The Bengals have the ability to compete with anyone in football, but until they find a way to escape the mental demons of their doomed playoff past it's hard to include them as a Super Bowl favorite.
KEY PERSONNEL MOVES:
Free agents signed:
LB Karlos Dansby (Cle.)
WR Brandon LaFell (NE)
S Taylor Mays (Oak.)
Free agents lost:
DE Wallace Gilberry (Det.)
WR Marvin Jones (Det.)
LB Emmanuel Lamur (Min.)
S Reggie Nelson (Oak.)
WR Mohamed Sanu (Atl.)
T Andre Smith (Min.)
DT Devon Still (Hou.)
Draft class:
CB William Jackson (1st)
WR Tyler Boyd (2nd)
LB Nick Vigil (3rd)
DT Andrew Billings (4th)
G Christian Westerman (5th)
WR Cody Core (6th)
S Clayton Fejedelem (7th)
KEY INJURIES:
There are no major injuries to report at this time.
TEAM LINKS: