Los Angeles Rams (2015 Record: 7-9)
2016 Matchup:
Patriots vs. Los Angeles Rams | Dec. 4, 2016 1:00 P.M.
CURRENT TEAM STATUS:
UPDATED 07/19/2016 (Andy Hart)
There continues to be both on-field and off-field excitement for the newly-settled Los Angeles Rams as training camp nears. Off the field the team has sold a reported 70,000 season tickets, has hired construction firms to begin building a new $2-plus billion stadium to open in 2019 and NFL fans are ramping up for a summer of HBO's Hard Knocks in La-La land.
On the field the excitement has revolved around the reigning NFL rookie of the year Todd Gurley as well as the NFL's No. 1 overall pick, quarterback Jared Goff. While Gurley will be the centerpiece of the offense as he follows up a 1,100-yard rookie season, Goff's status as a rookie is yet to be determined. He will battle with veterans Case Keenum and Sean Mannion for the job, although recent reports indicate that former starter Nick Foles will also be in camp with the team this summer. Foles had stayed away from Rams offseason workouts after Goff was drafted, and the expectation was that L.A. would look to trade the veteran. A deal hasn't come to fruition, so it looks like Foles will be part of a four-man depth chart to open training camp. If the team can't find a trade partner for Foles, though, he's likely to simply to be cut at some point.
It's worth noting that the Rams will open public training camp practice at UC Irvine on July 30 and then move to Cal Lutheran University in Thousand Oaks for their regular season workouts as they settle into their first year in their new home. 
UPDATED 05/11/2016 (Andy Hart)
The Rams are in the midst of a major transition, both on and off the field. Not only did the team relocate from St. Louis back to Los Angeles this offseason, but the Rams also made a blockbuster trade with the Titans to move into the No. 1 spot in April's draft to pick Cal quarterback Jared Goff.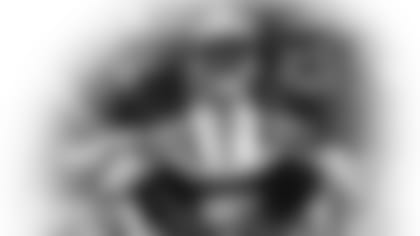 Clearly the expectation is that Goff can be the franchise quarterback that former Rams No. 1 overall pick Sam Bradford never was. But, as is the case with any rookie quarterback, the question will be whether Jeff Fisher will play his new passer right away and if he does what the youngster brings to the NFL. If Goff is given time to transition to the NFL by watching from the sideline, veteran Nick Foles or Case Keenum could be the temporary starter, though neither was much to write about in 2015 when they combined for just 11 touchdown passes.
Regardless of the man under center, a big part of the Rams offense will revolve around second-year running back Todd Gurley. Despite a late start as he recovered from a torn ACL that ended his career at Georgia, the first-round pick notched 1,106 yards, 10 rushing touchdowns and a 4.8-yard average in an impressive rookie campaign. For now, and likely for a long time, Gurley is the man in L.A., working behind an offensive line in which the team has invested much capital in recent years.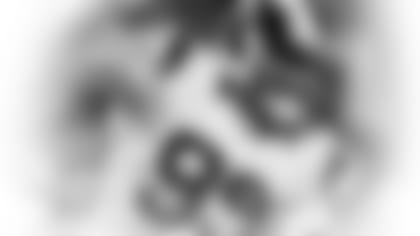 While it's good news that a Rams offense that ranked dead last in the NFL last season is undergoing changes, the same can't be said of a defense that's been the team's competitive core for years. The offseason saw L.A. lose cornerback Janoris Jenkins as a free agent, while also parting ways with front-seven mainstays Chris Long and James Laurinaitis. But there is still plenty of talent, especially up front where Defensive Player of the Year candidate Aaron Donald and Pro Bowl pass rusher Robert Quinn are the core of a more than formidable defensive line. Still, it will be interesting to see if the changes on defense are too much for a unit that ranked No. 6 in the NFL on third down and No. 13 in points allowed a year ago.
The Rams are neither a Super Bowl contender nor even an up-and-coming team at this point given the youth at the quarterback position. But the defense still has talent and has made life tough on opponents in recent years under aggressive if controversial coordinator Gregg Williams. They're likely to play an old-school style for the near term with a focus on running the football and playing defense, while mixing in the playmaking skills of Tavon Austin. Beyond that, the future depends on when and how Goff plays.
KEY PERSONNEL MOVES:
Free agents signed:
CB Coty Sensabaugh (Ten.)
Free agents lost:
LB James Laurinaitis (NO)
CB Janoris Jenkins (NYG)
DT Nick Fairley (NO)
S Rodney McLeod (Phi.)
DE Chris Long (NE)
Draft class:
QB Jared Goff(1st)
TE Tyler Higbee (4th)
WR Pharoh Cooper (4th)
TE Temarrick Hemingway (6th)
LB Josh Forrest (6th)
WR Mike Thomas (6th)
KEY INJURIES:
DE Robert Quinn had offseason back surgery. The timetable for his recovery and return to practice/game action is not clear, though the hope is that Quinn will be ready for training camp.
CB E.J. Gaines is returning from a lis franc injury, but should be a full-go this summer.
TEAM LINKS: