Today we're turning our attention to the pass rush, specifically the Ravens tandem of Terrell Suggs and Elvis Dumervil. The two edge rushers combined for 29 sacks during the regular season, and Dumervil added a pair in the wild card win over Pittsburgh while Suggs recorded a key fourth-quarter interception.
Those two will put some pressure on tackles Nate Solder and Sebastian Vollmer, respectively. Suggs (12 sacks) generally sticks to the blind side so he'll rush against Solder, and perhaps some occasional help from a tight end. Dumervil has enjoyed a terrific season, matching his career high in sacks with 17 and adding a pair of forced fumbles. He operates as a situational pass rusher, and the decreased workload has seemingly left him fresher to do what he does best.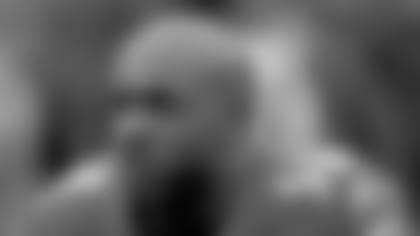 Dumervil did some damage in the past against the Patriots when the veteran edge rusher was with Denver. He had 3.5 sacks in four games as a Bronco against New England, but some of that was done against Solder when he replaced an injured Vollmer at right tackle. Dumervill was held in check in last year's regular-season meeting when both Vollmer and Solder were out with injuries and Logan Mankins (left tackle) and Marcus Cannon (right) took their spots.
Suggs is no stranger to New England fans, willingly embracing the villain's role as Public Enemy No. 1 in Foxborough. He's made a slew of big plays against the Patriots in the past, including in the postseason. He'll be motivated to play against the Patriots, one of the teams he openly despises, and to make Tom Brady's life miserable.
The Patriots offensive line has struggled through periods of inconsistency throughout the season. Things were shaky early but seemed to settle down a bit during the team's seven-game winning streak. Solder's improvement on the left side was one of the biggest reasons for that success as he appeared to regain his confidence when playing alongside left guard Dan Connolly.
Things got a little hairy again to close the season as Connolly missed the last two games and Solder left the finale with a knee injury suffered in the first half. The pressure Brady was under early returned and the offense sputtered as a result.
Both Solder and Vollmer will need to be at their best against the power of Suggs and speed of Dumervil because the Ravens defense thrives off the pressure it can create without blitzing. Baltimore finished with 49 sacks as a team, second only to the Buffalo Bills, and Ben Roethlisberger went down five times last week while the Ravens defense controlled the line of scrimmage. The Patriots can't afford to allow that to happen this week.