Whether or not Michael Bishop will be handed the reigns of an offense in NFL Europe this summer will be officially announced next Monday, Feb. 12.
]()
            The two-year backup in New England is expected to be among the players the Patriots make available for the developmental league next week. All NFL teams must make at least six players available for the NFL Europe League Draft, which will be held on Wednesday, Feb. 21.  

Bishop and the Patriots have had discussions about the quarterback going overseas for playing time. The decision is up to the player, as teams can not force players to go. Bishop was willing to go last season, but Patriots Head Coach Bill Belichick wanted him to stay and learn the team's new system.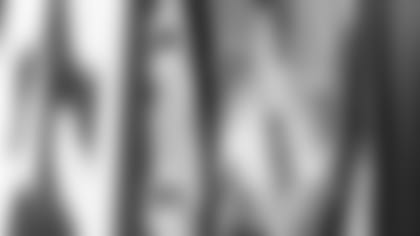 ]()
            Another strong possibility for allotment is Sean Morey, who spent last summer with the Barcelona Dragons as a wide receiver. This time around he may go to get experience as a defensive back. After he was released at the end of training camp last August, Morey was signed back to the practice squad midway through the season, at which time Belichick said he would work as a receiver, defensive back and special teams player.  

Other likely candidates are linebackers John Eskridge and Maugaula Tuitele and offensive linemen Terrance Beadles, Adam Davis and Rob Gatrell. Eskridge and Beadles both were with the team in training camp as rookie free agents in 2000, but each spent the year on injured reserve. Gatrell spent the entire year on the practice squad.
Davis and Tuitele both spent one game on the Patriots active roster in 2000. Davis made the opening game roster before being released and re-signed to the practice squad. Tuitele also spent most of the year on the practice squad, but he saw action in New England's Thanksgiving Day loss in Detroit, registering one-half a tackle.
Some less likely candidates for NFL Europe allotment are running back Patrick Pass, defensive linemen Reggie Grimes and David Nugent, linebacker Antico Dalton and punter Brad Costello. Pass played five games, including one start, but he had little impact. Grimes and Nugent both played a handful of games on special teams, but were unable to crack the defensive line rotation.