PHILADELPHIA -Musings, observations and the occasional insight as we take in the second and third rounds of the open-air 2017 NFL draft, from the Philadelphia Museum of Art...
After the unpredictability of Thursday night's first round, a sense of the anticipated prevailed Friday night at the NFL draft. The Cincinnati Bengals selected Joe Mixon in the second round. Because of course they did.
Mixon, the gifted Oklahoma University running back, was the lightning rod incarnate in this year's draft pool, thanks to his violent punch out of a fellow Sooners student in 2014, breaking bones in her face. The controversy of whether he deserved a shot to play in the NFL raged for months, but all along, you knew it would take only one team to believe he warranted a second chance.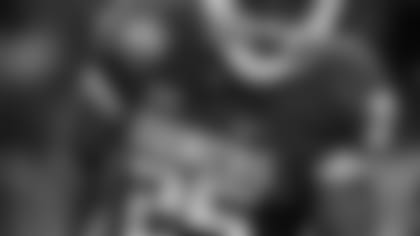 And you also knew the Bengals, never a franchise to shy away from controversial players, were the runaway favorite to issue him that opportunity. No surprise here. Be it Adam Jones, Vontaze Burfict, Tank Johnson or the late Chris Henry, Cincinnati in the long and considerably successful Marvin Lewis coaching era has repeatedly made it clear that character red flags will not doom anyone's chances to don Bengals stripes. Where other teams have concerns, Cincinnati usually has interest. If the talent is obvious enough.
The Bengals made Mixon the 48th overall pick in the draft, and it was match you could see coming from miles away. Mixon is a superb athlete and ultra-productive running back, and at 228 pounds he runs a 4.5 and flashes the kind of athleticism and explosion that probably should have made him a top 15 pick. But at least half the teams in the NFL reportedly thought he'll never completely out-run his ugly past and removed his name from their draft boards.
You knew Cincinnati was never going to be among them. The Bengals have a history of taking chances on bad boys, and giving the benefit of the doubt. Lewis's team, often known for its lack of on-field discipline, would have been voted the team most likely to provide Mixon a soft landing spot, and it wouldn't have even been close. Cincinnati sees potential where other teams see problems.
Has it worked out for the Bengals to take that tack in the past decade-plus? Sometimes yes, sometimes no. Jones and Burfict have been two of the team's best players, but they've also been Cincinnati's biggest liabilities at times, melting down in key moments and key games, like that infamous first-round playoff loss at home to Pittsburgh in January 2016. The Bengals logo should probably be a double-edged sword at this point.
"I don't know who isn't disgusted at what they saw," Lewis said of the video that captured Mixon's punch. "But that's one day in the young man's life. He's had to live that since then. He will continue to have to live that. And he gets an opportunity move forward and write a script from there on. It's come to a conclusion with the young lady. They've come to their statements, her statement about how they both would have liked; probably should have handled the day better, but again that doesn't change it.''
No, it doesn't. In this post-Ray Rice era in the NFL, it'll be a part of Mixon's story forevermore. And that's why many teams deemed him unemployable or not worth the trouble his drafting will bring.
The Bengals believe Mixon will thrive in a smaller market like they have to offer, and that they have the team structure to help him get his NFL career off to a successful start. Maybe. But Bengals owner Mike Brown has made it clear for years now that he doesn't look for football players who are choir boys, and that he expects a certain amount of volatility from the men who play the game for his team. Brown is at least consistent. He's not afraid of bad publicity as long he believes the on-field production is good enough to balance it out.
Time will tell if the Bengals' latest gamble on character pays off, perhaps in a big way. Cincinnati added a ton of offensive play-making and speed the past two nights, picking up Mixon and University Washington receiver John Ross at No. 9 in the first round. Coming off their first non-playoff season since 2010, the Bengals and Lewis face the pressure to return to the postseason, or perhaps see the end of an era in franchise history. Lewis is in the final year of his contract, and there is no extension in sight at the moment.
Was taking a chance on Mixon and his damaged reputation an inspired move, or one born of desperation? The coming season will provide clarity on that front. But no one should be surprised by Friday's developments in the least. This is the Bengals. It's what they do. It's who they are. Mixon seemed to be their man even before they decided to make the marriage official.
Who knew the Cleveland Browns were even allowed to draft a quarterback? What will they think of next? Alas, I checked with the league office Friday night and apparently it's going to be approved, the Browns selecting Notre Dame's DeShone Kizer with at No. 52, in the second round. After Cleveland passed on quarterbacks with all three of its first round picks Thursday night, after the Carson Wentz decision of a year ago, I was beginning to wonder if Browns were secretly planning to downplay the quarterback position?
I'm not a quarterback expert, but I do know Kizer has a shot to work his way into the starting lineup, even if he is as raw and unpolished as an NFL-level passer. The Browns have only Cody Kessler, Kevin Hogan and Brock Osweiler ahead of him, and as receiver-turned-analyst Steve Smith might say, anybody new is better than that unaccomplished trio.
The Kizer pick presumably takes the Jimmy Garoppolo trade talks off the table - for now at least - but it never really seemed close to happening any way, did it? Cleveland's long national nightmare at the game's most crucial position is far from over with the Kizer selection, but at least the Browns finally stepped up and added a new name for the tortured fans in Cleveland to fixate on.
On paper, new free agent addition Latavius Murray might hold the No. 1 running back slot on Minnesota's depth chart, but it won't be for long. Second-round pick Dalvin Cook has a shot to make instant impact with the Vikings, and wouldn't it be something if he out-produced new Saints-signee Adrian Peterson head to head on Monday Night Football in Week 1 in the Superdome?
Book it (he said considerably too boldly). If Cook can make sure his off-field maturity issues are a thing of the past, the Vikings just replaced Peterson quite nicely. He's a great value pick for Minnesota at No. 41, who traded up seven spots with Cincinnati in order to leap-frog No. 43 Philadelphia in pursuit of Cook.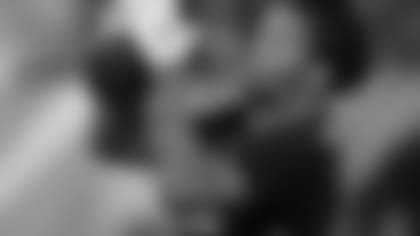 The Eagles rebounded nicely after missing out on Cook, however, snagging the talented University of Washington cornerback Sidney Jones, who fell only because he torn an Achilles tendon during his pro day workout last month. Jones reminds some of Kansas City's ball-hawking Marcus Peters, another Washington cornerback of some renown.
What is it about Washington secondary members? Jones was the third one taken in the first 11 picks of the second round, joining cornerback Kevin King at No. 33 to Green Bay and safety Budda Baker to Arizona at No. 36. Jones was a wildly popular pick with the local Eagles fans who packed this event, which I get, because I've watched Philly's pass defense in the past two or years.
Turns out the Packers got a first-round pick after all. They just took him to start off the second round, at No. 33 overall, when Green Bay tabbed Washington cornerback Kevin King. The versatile ex-Huskie cover man has good NFL size (6-foot-3) and ball skills, and represents a pro-ready prospect who can buttress the Packers' weakest link. I had King to Seattle at No. 26 in my first round mock, and most teams had him rated as one of the top five cornerbacks in the draft.
Very wise of the Jaguars to try and recreate the SEC this season, drafting LSU running back Leonard Fournette in the first round and Alabama offensive tackle Cam Robinson early in the second round (No. 34 overall). Those are two upgrades for a Jacksonville offense that needs to run the ball with authority, in order to compete in an AFC South that is increasingly focused on strong ground games.
Carolina added a big dose of speed and dynamic playmakers in running backs Christian McCaffery in the first round and Curtis Samuel in the second. Samuel, the Ohio State star, went 40th overall, and he'll likely be moved around to different spots, primarily slot receiver. Cam Newton has to be smiling that million dollar smile of his once again tonight. The Panthers will be a major matchup problem for defenses this season, and you can't just cover Kelvin Benjamin and Greg Olson and be done with Carolina's passing game in 2017.
Put me down for a big bounce-back season in Charlotte after last year's 6-10 debacle. Let's flex these Panthers back into primetime early and often in 2017. They're going to be entertaining and interesting again.
The Giants' third-round selection of Cal quarterback Davis Webb makes solid sense to me. New York gets their potential starter in the post-Eli Manning era, and there's no pressure to rush him onto the field. Webb likely gets to sit, watch and hopefully learn behind Manning for two or maybe even three seasons, absorbing the passing game intricacies that he didn't acquire playing for the Golden Bears.
Webb was thought to be a potential late first-round pick, and his arm is big-league material. I think he'll thrive learning from Giants head coach and noted quarterback teacher Ben McAdoo, and who knows, maybe Manning's game will even improve with the hint of competition in the air.
This is my favorite quote from day two of the draft, from NFL commissioner Roger Goodell, on the league's stance on medical marijuana policy, to ESPN:
"We look at it from a medical standpoint. So if people feel that it has a medical benefit, the medical advisers have to tell you that. We have joint advisers, we also have independent advisers, both the NFLPA and the NFL, and we'll sit down and talk about that.''
The league has joint advisers. To talk about pot. Sounds about right.
Now that I think of it, figures it was the Raiders being the team willing to gamble on the innocence of Ohio State cornerback Gareon Conley, in light of his name being mentioned last week in a rape investigation. I mean, this is a franchise that just embraced Vegas as its future home. Of course the Raiders aren't going to be risk-adverse. Might as well keep rolling those dice when you're hot, I suppose. The Raiders have the right to think they're on a bit of a winning streak.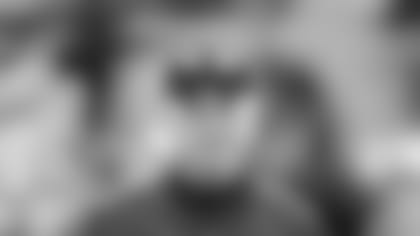 So veteran Bears head coach John Fox reportedly wasn't tipped off about the plan to go after North Carolina quarterback Mitchell Trubisky until hours before Chicago's big trade with San Francisco unfolded? That's not a good look for Fox, being that in the dark with general manager Ryan Pace completely calling such a  franchise-changing shot.
In how many organizations would that need-to-know basis apply to even the team's head coach? Fox might be on the outs in Chicago with one more losing season any way, but it sounds as if he's already out of the loop in a city known for its loop.
I'm not even sure there will be enough carries to keep both Mark Ingram and Adrian Peterson happy the entire 2017 season in New Orleans, and now the Saints have compounded the football shortage by trading up in the third round to draft Tennessee running back Alvin Kamara. I know he's a pass-catching threat and Ingram and Peterson aren't, but wasn't this draft supposed to be largely about upgrading on defense in the Big Easy? Kamara strikes me as a bit of a luxury item for Sean Payton's stuck-in-mediocrity club.
Mini-musings….
The trade-back-happy Seahawks took Michigan State defensive tackle Malik McDowell with the third pick of the second round, No. 35, and it's a defensible selection. Until you remember that the Seahawks offensive line remains a mess, and realize that highly regarded Western Kentucky guard-tackle Forrest Lamp remained available. Lamp went three spots later to the Chargers, and the Seahawks responded by drafting versatile LSU offensive lineman Ethan Pocic later in the second round, at No. 58. Makes me wonder if they could have waited for a defensive lineman and for once prioritized their O-line.
I really like the renovation work new Colts general manager Chris Ballard has done so far on the Indianapolis secondary, long one of its weak links. The Colts just added Ohio State safety Malik Hooker - the best centerfielder in the draft - and Florida cornerback Quincy Wilson in the first two rounds, dramatically improving the look of the pass defense.
Said Wilson of his skill set, rather confidently: "I'm big. I'm long. I'm physical. I'm fast. I'm strong. I mean, I feel like I got it all.''
If he does say so himself.
I'm kind of shocked the Bills have reportedly decided to not pick up the fifth year option of No. 1 receiver Sammy Watkins, but he is injury prone to the max. Still, after that huge investment (two first round picks and a fourth rounder) to acquire him in the 2014 draft, trading up with Cleveland for him, it's a development few would have imagined unfolding.
But perhaps it speaks to how confident the Bills are that second-round pick Zay Jones, the ridiculously productive East Carolina receiver, will prove to be a more dependable lead receiver in time. I thought the Bills were replacing the departed free agent Robert Woods with the Jones pick, but it could be that they were thinking a little further down the road to next season and trying to fill the void Watkins will leave.