Musings, observations and the occasional insight as we stare down mid-May and for what passes as the laid-back, OTA time of the year in the NFL...
So the Colts are unveiling a statue of Peyton Manning at Lucas Oil Stadium in October, while also retiring his No. 18 and inducting him into the team's ring of honor - all well deserved and highly anticipated honors for one of the greatest to ever play the game. Next stop? Canton. And then the commercial Hall of Fame, if that even exists.
But what if I told you (drops into 30-for-30 voice) that I'm not even 100 percent convinced Manning was the best quarterback in Colts franchise history? I'm willing to bet if you find that notion laughable, you probably don't know nearly enough about the truly legendary career of Johnny Unitas, the man who put the Baltimore Colts on the NFL map and was considered the prototype of the modern-era quarterback. And for the record, Unitas has his own statue (outside M&T Bank Stadium in Baltimore), retired number and spot in the Colts' ring of honor, as well he should.
It's a delicious debate, it really is, and it spans six different decades of NFL history - the three Unitas played in, 1950s-70s, and the three that Manning starred, 1990s-2010s. There are no wrong answers in my book. Both guys are on anybody's short list of the best of the best, so whether you lean Manning or Unitas, the margin is about as tight as your typical NFL throwing window.
Who do you like, No. 18 or No. 19? When comparing just their Colts careers, you have to factor in that the league was much more passer-driven in Manning's era, and thus statistically he has an overwhelming advantage in some key categories like yardage  (54,828 to 39,768), touchdown passes (399 to 287) and completion percentage (64.9 to 54.7). Manning was a passing machine, but a different, more offensively balanced style of play predominated in Unitas's time and NFL teams didn't really focus on the high-percentage passing game to any degree. There were few cheap completions to be had the way the game's rules were written when Unitas played, as any cursory viewing of NFL Films shows.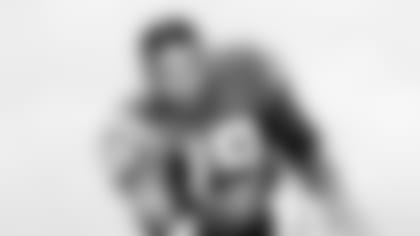 Unitas was a Colt for 17 years (1956-72) to Manning's 13 seasons (1998-2010, excluding 2011, the year he lost to a neck injury. For this debate, I'm not including Manning's four years in Denver, or Unitas's one, dismal final season in San Diego). My bottom line is I think a case can be made that No. 19 in his prime was even more proficient and more dominant in comparison to his NFL/AFL quarterbacking peers than No. 18 was in comparison to his during his prime in Indianapolis. Maybe it's not an open and shut case, mind you, but a case nonetheless.
Unitas was considered the premier quarterback of his era, ranking head and shoulders above a field that included future Hall of Famers Fran Tarkenton, Len Dawson, Joe Namath, Bart Starr, Sonny Jurgensen, Y.A. Tittle and Bobby Layne. Manning's stint as a Colt was record-breaking and historic in many ways, but was he clearly the No. 1 quarterback of his time for roughly a decade as Unitas was? I don't think so. Early in Manning's career, Green Bay's Brett Favre or Kurt Warner probably held that distinction, and later on, both Tom Brady and Aaron Rodgers could make the same claim for stretches of seasons.
No offense to Manning, but Unitas towered over his era at his position in a way that Manning never quite duplicated. And yes, I know Manning won the NFL MVP award a record five times, to three such honors for Unitas (although No. 19 was also named the MVP in 1957 by the Newspaper Enterprise Association, which featured voting by fellow NFL players, the same year the Associated Press's first-year award went to Cleveland running back Jim Brown).
While Unitas led the Colts to NFL titles in both 1958 and 1959 and was the winning quarterback in Super Bowl V for Baltimore, Manning, of course had just the one Super Bowl ring earned in Indy, after the 2006 season, adding to that total only once he went to Denver for his late-career resurgence. Granted, if you throw in his four seasons with the Broncos, the weight of Manning's statistical accomplishment overwhelms Unitas's record, even with his spotty postseason performance weighing him down some. The facts show No. 18 maintained a higher level of elite play for longer than Unitas, and that can't be disputed.
But if we're talking just the best Colts quarterback of all time, Unitas or Manning? That's a pretty close call, perhaps surprisingly so to some. Both of them in their own way were game-changing talents in the evolution of the quarterback position. Both of them ran a game like no one else. And both of them were winners who left their mark on the NFL in countless ways.
But who's the No. 1 QB with the horseshoe on their helmet? That makes for an endless debate and enough ammunition to supply either side of the argument. Even if that sounds like heresy to suggest.
Count Hall of Fame Dolphins quarterback Bob Griese as among those who are mystified about all the fuss over the inflation level of NFL footballs, as it relates to the guys who throw them for a living. I spoke with Griese last month for a retrospective I did on the 1967 draft, and at one point in the interview he came out staunchly in favor of letting quarterbacks manipulate the air pressure in balls to their liking. Are you listening, Roger Goodell and Tom Brady?
"You know all this business about Deflategate and all that other stuff, what's wrong with taking a little bit of air out of the ball and still making it legal?'' Griese said. "It's a passing league any way. You want quarterbacks to be able to throw the ball in December when it gets colder and the ball gets slick, which it does, or in the rain when it gets slippery.
"Why not take a little air out of the ball? Lower the amount of air you can have in the ball, and if some quarterbacks like it harder, then you can pump it up a little. Change the degrees of error a little bit. It's just a comfort level thing. The balls back when I played were a lot different than they are today, and I had small hands, so it was really a problem for me at times.''
Somebody might want to tell Seahawks defensive end Frank Clark, he of the 2104 domestic violence arrest at Michigan, that when he comes off on social media sounding as if he's trying to belittle or intimidate a female reporter because she dared to include a mention of that DV incident in a recent story she wrote - as he did this week to Natalie Weiner of Bleacher Report - it serves to only re-enforce the perception that he's a guy who has had problems treating women with respect in the past.
Think about it, Frank. You may have felt happy with yourself for tweeting the following bunch of nonsense at Weiner: "People like you don't have long careers in your field. I have a job for you cleaning my fish tanks when that lil job is ova.'' But it's your reputation you once again damaged, and that could one day lead to you not having a job in the NFL. If the Seahawks and other teams tire of you. His attempts to apologize aside, Clark's latest decision-making reminded us of exactly what he wants everyone to forget.
As a veteran of many AFC West wars, new Hall of Famer LaDainian Tomlinson sounds positively giddy about the Raiders chances this season. Especially with a hammer like the newly added Marshawn Lynch in the backfield. Tomlinson did the late-career move himself as a 30-something running back, leaving San Diego after nine seasons in early 2010, for a two-year stint with the Jets. He had a big first season in New York, then filled only a third-down role behind Shonn Greene in 2011.
Lynch is the last piece of the puzzle on offense for the Raiders, Tomlinson said, and now Oakland's offense perfectly dovetails with its defense.
"When you think about Jack Del Rio and the style of football he wants to play, this is it,'' Tomlinson said. "He has a nasty defense that's going to hit you in the mouth, with pass rushers that are angry and get to the quarterback. And now the offense complements the defense, because they play the same way.
"You're going to have Marshawn Lynch and they're going to hit you in the face all game long. They're going to come off the ball with that big offensive line, and then the part about them that's so dangerous is they can throw the ball. They can really throw it around the park if they need to. That's a tough combination to defend.''
Watched some of this year's Rock and Roll Hall of Fame induction show the other night and it got me to thinking: Do you think all the singers and bands that haven't gotten voted in yet complain about the election process like the fallout that rages every year in reaction to the Pro Football Hall of Fame balloting?
Wonder who's the Terrell Owens of rock acts? That deserving group or singer who says: "You've got to be kidding me! Yes got in this year? Yes? And Journey? We were way more deserving than either one of them. And don't even get me started on Chicago last year. What a joke. We don't even want to be in the Hall of Fame if this is the way they're going to do us.''
I never knew if Jay Cutler really, really wanted it as an NFL quarterback, because his lackadaisical attitude seemed to infect everything he touched. The Bears quarterback's body language screamed "I don't really care if this works out, I'm getting paid either way.''
But I do think Cutler has a shot to be a pretty good NFL color analyst on Fox, if he takes that same "I don't care approach'' to his new gig. And by that I mean he lets his insights rip with honesty and candor, rather than couching his comments because he doesn't want to hurt any feelings among his former peer group of NFL players and coaches.
Cutler unrestrained and unedited might be kind of fun and informative.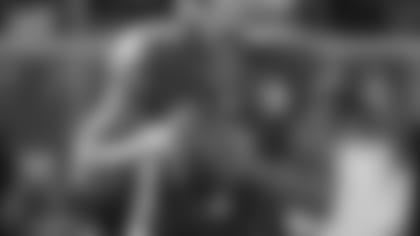 Remember 2011 in Indianapolis, when Peyton Manning went down with his neck issues and all the Colts had behind him was the likes of Curtis Painter or Dan Orlovsky? There went a nine-year streak of making the playoffs in Indy, not to mention head coach Jim Caldwell's job.
Remember 2015 in Indianapolis, when Andrew Luck went down with injuries to his shoulder and then ribs and veteran backup Matt Hasselbeck, despite good work, couldn't lead the Colts to their fourth consecutive playoff trip?
I bring those two seasons in Indy up because quarterback injuries essentially doomed both of them, and yet the Colts are one of the teams that seemingly has no need for or interest in ex-49ers starter Colin Kaepernick, in even a backup, insurance-policy-for-disaster role. Scott Tolzien is Luck's understudy, and he's not bad, but I'd take Kaepernick over him as a 1A-level starter.
Kaepernick, of course, is radioactive to some on the public relations level, and others see him as one step from being washed up (I disagree on that front). But what do you say, Jim Irsay? You want to see another season ruined by a quarterback injury or do you want to get proactive and find a pretty decent fallback option in case catastrophe strikes? Kaepernick is the best available arm.
Speaking of San Francisco quarterbacks, I find it pretty interesting and telling that new 49ers coach Kyle Shanahan likened the team's third-round pick, ex-Iowa quarterback C.J. Beathard, to Kirk Cousins, Shanahan's former quarterback in Washington. If those two passers have plenty of the same traits in Shanahan's mind, does that it make less likely or more likely that San Francisco makes a run at Cousins when he is scheduled to hit free agency next year, as is widely anticipated?
Could the 49ers actually have the real Cousins and the Cousins clone on the same depth chart in 2018? Or does Beathard's presence make Cousins unnecessary and redundant? Stay tuned in Santa Clara.