The thud you heard on Christmas Eve just more than two months ago was more than the sound of Michael Bishop's Hail Mary falling to the turf in a 27-24 home loss to the Miami Dolphins that put an exclamation point on a dismal 5-11 season. It was the Patriots hitting bottom – hopefully.
The 1996 AFC Champions are not even visible in the rear-view mirror. Four straight seasons of decline has made that team a distant memory even as some of the important young players from that club remain. 10-6, 9-7, 8-8, 5-11. Thud.
Second-year head coach Bill Belichick has his work cut out for him as he looks to pick the team off the mat and reverse a losing trend that is far too common for New England's football faithful.
The NFL's league year starts today, which means roster re-building can begin in earnest. The Patriots will only have about $2 million in salary cap room, which will certainly handcuff their ability to make big moves. While March comes in like a lion, the Patriots might be free agent lambs.
The first order of business will be to sign franchise quarterback Drew Bledsoe to a long-term extension that could secure the quarterback position for the next decade and free up some cap room in the short term. Bledsoe fired agent Leigh Steinberg last month and signed on with Steinberg's former partner, David Dunn. That may have delayed a deal to this point, but a long-term extension should be forthcoming.
Bledsoe's agent change wasn't the only news coming out of Foxborough in the new year's first two months. Belichick added Romeo Crennel to his staff as the defensive coordinator. Belichick worked alongside Crennel with the Giants, Jets and the Patriots (1996) and was thrilled to see him become available.
"There isn't a coach I respect more than Romeo. Our relationship goes back 20 years to when Ray Perkins was in charge of the Giants. Nobody knows my defensive system better than Romeo." - Bill Belichick
Crennel will take over a defense that allowed more than 21 points per game and needs help at all three levels. Chad Eaton was probably the best of the bunch up front in 2000, but will become an unrestricted free agent tomorrow along with contributors Greg Spires and Brandon Mitchell. Veteran Henry Thomas remains for now, but is expendable if the Patriots need some cap wiggle room. Last year's free agent addition, Bobby Hamilton, was a pleasant surprise, starting all 16 games and will assuredly be back. Of course, Willie McGinest, when healthy, can wreak some havoc from his hybrid defensive end/outside linebacker spot.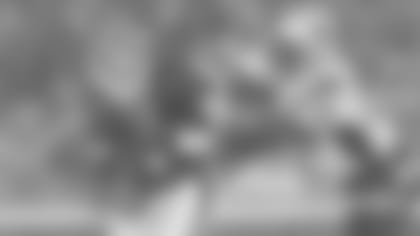 The Patriots won't be in the market for players like Simeon Rice or Marcellus Wiley to bolster the defensive line, but could find a lower-priced contributor from among Kevin Carter, Ernie Logan, Trace Armstrong, Paul Grasmanus and Anthony Pleasant, the latter who played for Belichick in Cleveland and with the Jets.
New England released veteran linebacker Chris Slade last week to save $1.7 million against the cap and will need some help at that spot. Ted Johnson, Tedy Bruschi and Andy Katzenmoyer return, but look for the team to add a veteran free agent. The big-ticket linebackers available include Jamie Sharper, Dwayne Rudd and Dexter Coakley, but the Pats won't be entertaining that group in Foxborough anytime soon. If familiarity is a factor, Belichick and Crennel could seek the help of two former Jets linebackers cut on Jan. 21 – Bryan Cox and Roman Phifer. Both are long in the tooth but could add veteran leadership and depth.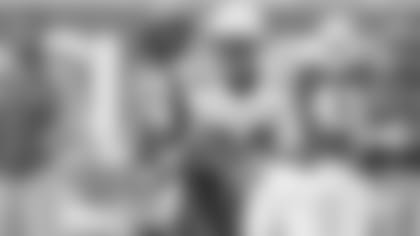 Crennel is familiar with most of the returning defensive backs. He was on the Patriots staff when they drafted Ty Law and Lawyer Milloy and has coached Otis Smith. Tebucky Jones also returns, but the team needs help on the back end after Antonio Langham and Kato Serwanga struggled last season. There doesn't appear to be much available in free agency, but don't expect Belichick to stand pat even if a move or two happen after June 1.
On the offensive line, Joe Andruzzi, Adrian Klemm, Damien Woody, Max Lane and Grant Williams remain in the fold. While the team will look to improve at guard, it also must fill the all-important left tackle spot left vacant by Bruce Armstrong, who will not be back. Veteran Tony Jones, who played for Belichick in Cleveland, could be an affordable stopgap in the short term, or the team could look at a tackle in the first round of the Draft. Don't expect the Patriots to be in on a pricey guard like Ross Verba, but Mike Halapin and Mike Compton could be free agent options in the Patriots price range.
While the team expects to lock up Bledsoe long term, it might also be in the market for a more reliable veteran backup unless holdovers Tom Brady or Bishop can fill that role following the release of veteran John Friesz. Bishop has attempted just nine NFL passes in his two seasons with the club, and Brady was the 199th pick in the 2000 NFL Draft.
The Patriots averaged just 3.3 yards per carry on the ground in 2000 and haven't averaged 4.0 yards per carry since John Hannah retired in 1985. They will most certainly need to find a more bruising between-the-tackles runner. Kevin Faulk and J.R. Redmond combined for 976 yards last year, but neither approached 4.0 yards per carry and both are smaller backs. Baltimore's Priest Holmes could be the player to watch as he ran in Jamal Lewis' large shadow for the Super Bowl champions. He is a tough runner who averaged 4.2 yards per carry on his 137 attempts for the Ravens.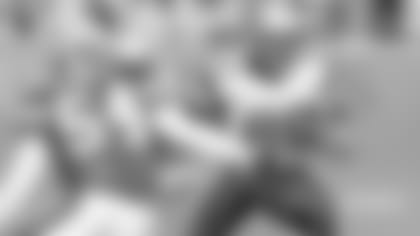 Wide receiver will have to be a consideration with the sixth overall pick in the upcoming draft as Bledsoe could certainly use a young star receiver. Troy Brown and Terry Glenn will return, but no other wideout caught more than 14 passes last year. Faulk had 51 receptions, which equaled the output of the three tight ends (Eric Bjornson (20), Jermaine Wiggins (16) and Rod Rutledge (15)). Free agent wide receivers Kevin Lockett, Eddie Kennison, Bert Emanuel and Leslie Shephard could garner a look while former Boston College Eagle Pete Mitchell would be a nice addition at tight end.
Offseason Notes
The Patriots assigned nine players to NFL Europe last month, including Bishop, Serwanga, wide receivers Tony Simmons, Sean Morey, and Tony Hamler, safety Tony George, linebacker Marc Megna (since released), offensive lineman Josh Rawlings, defensive lineman John Eskridge and punter Brad Costello.
One more note on Crennel… After serving as the Cleveland Browns defensive coordinator under the recently fired Chris Palmer last season, Crennel interviewed for the job that eventually went to Butch Davis. Davis could not commit to retaining Crennel, which allowed him to land back in New England.
A team source confirmed the addition of Josh McDaniels as a coaching assistant. McDaniels was working as a plastics sales representative in Cleveland after spending 1999 as a graduate assistant football coach under former Belichick assistant Nick Saban at Michigan State. McDaniels is the son of Thom McDaniels, a legendary high school football coach at Ohio's Canton McKinley high school, which is located next to the Pro Football Hall of Fame.