More good news on the injury front for New England Friday, as cornerback Aqib Talib (left hip), sidelined for the past two practices, was suited up in shells with the rest of his Patriots teammates this morning.
Talib's presence doesn't necessarily mean he'll be available for Sunday's game at MetLife Stadium against the New York Jets, but it certainly is possible. You'll recall, earlier this year, right tackle Sebastian Vollmer missed two practices before returning on a Friday and then suiting up and playing that Sunday in Atlanta.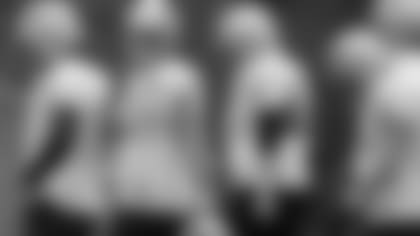 Meanwhile, the agent for tight end Rob Gronkowski (back/left forearm) announced today that his client had finally been cleared to play in games. This doesn't necessarily mean Gronk will play, or even be among the 46 active players Sunday, but it's yet another step in the right direction, apparently. In all likelihood, we won't know for certain until 90 minutes before kickoff – when NFL clubs are required to list their inactive players – whether Talib or Gronkowski will play.
Gronk told reporters yesterday that "nothing's changed" with regard to his playing status. Since then, it seems something has.
Elsewhere, three Patriots missed practice again: wide receiver Danny Amendola (concussion), running back/return specialist Leon Washington (ankle), and defensive tackle Tommy Kelly (right knee). It's almost certain now that none of them will be available on Sunday in East Rutherford.
Final injury/practice participation reports, with official game statuses, will be released today around 4 p.m.