Tom Brady has added yet another accolade to his ever-growing resume and he needs Patriots Nation to seal the deal. The Patriots quarterback was nominated for the 2016 ESPY, Best NFL Player.
In the award where fans choose the winner, Tom will go up against Cam Newton, JJ Watt, Antonio Brown and Julio Jones. The show airs on July 13 at 8 p.m. and fans can cast their votes up until that day.
Over the years, Tom has racked up a number of ESPY nominations and took home the award for Best NFL Player in 2008. After the 2002 season, he took home the Breakthrough Athlete ESPY Award.
Peyton Manning and Aaron Rodgers have taken home the award three times, and both quarterbacks have been back-to-back winners. Peyton won the award in 2004, 2005 and 2014, while Aaron picked up the award in 2011, 2012 and 2015.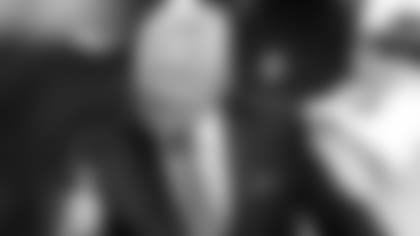 Tom isn't the only Patriot whose contributions will be recognized. Patriots owner, Robert Kraft, will be **honored with the Stuart Scott ENSPIRE Award** for his community outreach. Robert will receive his award on July 12 at the Second Annual Sports Humanitarian of the Year Awards presented by ESPN.
Fans can vote for TB12 and the night's other nominees here. 
related links