Tom Brady used fancy footwork to evade the sack several times Friday night, but the fierce defensemen chasing him out of the pocket weren't his usual opponents. They were kids.
Tom, some of his teammates and celebrity friends hit the field for the annual "Best Buddies Tom Brady Football Challenge" at Harvard Stadium. Tom and Best Buddies, an organization dedicated to creating opportunities for friendship, employment and leadership training for people with intellectual and developmental disabilities, have been teaming up for years, and the two-hand-touch football game brings the laughs and entertainment.
Along with Tom, Patriots Julian Edelman, Danny Amendola, Dion Lewis, Rob Ninkovich and James White joined the action both on the field and on the sidelines, as well as alumni Tedy Bruschi, Scott Zolak, Dan Koppen and Christian Fauria.
Among those celebrities in attendance were Best Buddies founder and chairman Anthony Kennedy Shriver, Gov. Charlie Baker, Congressman Joe Kennedy, journalist and actress Maria Menounos, chef Guy Fieri, actors Michael Chiklis, Greg Germann and Jason Lewis and former Spice Girl and America's Got Talent judge Mel B.
The buddies, players and celebrities faced off on two teams, switching out every quarter. Tom anchored both team's offenses, but the buddies stole the show.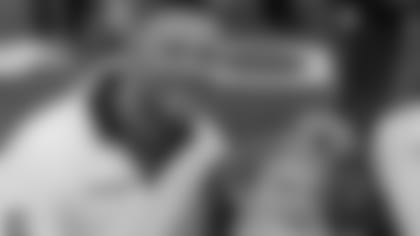 "It's a fun thing to see, and it's one of those things you look forward to it every year," Julian said.
Julian said he has watched the event grow every year since he started attending eight years ago, and he looks forward to seeing the friends he has made.
"I mean, it's not about inspiration [the buddies] give. They become your friends and it's unbelievable to see them every year and you look forward to seeing them," Julian said. "My buddy Chris, every year he's got a new touchdown celebration so it's always fun to see that and it's just a great organization to be around."
The football game was just one component of the 17th Annual Best Buddies Challenge weekend. Guy Fieri hosted "Guy Cooking with Best Buddies Celebrity Chef Food and Wine Festival" after the game, and the action continued with a 100-mile bicycle race from Boston to Hyannis Port on Saturday.
"Tom does the game. I do the food," Guy said. "[The event] just gets bigger and bigger, and like I said, if you haven't been to a Best Buddies event, you're definitely missing out. Everyone has a blast."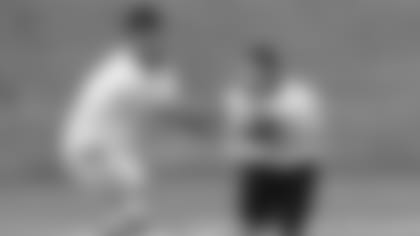 From Buddy touchdown runs and trick plays, smiles were all around. Tom's commitment to Best Buddies has encouraged his teammates, who are all too happy to get involved.
"It's a great cause, and I'm always for great causes," Dion said. "Tom is great guy, so any way I can support him, I'm definitely going to do that."
For more pictures from the Best Buddies Tom Brady Football Challenge, check out the gallery below. 
fun gallery
QB Tom Brady was joined by several Patriots players, past and present, and a few celebrities for his annual Football Challenge with Best Buddies at Harvard Stadium on Friday, June 3. The free event was hosted by Best Buddies, a worldwide non-profit that aids people with intellectual and developmental disabilities.