This weekend New England has a chance to do something it hasn't done in 27 games: boast a winning record at the end of a game.
At 4-4 with a home date against the 1-6 Buffalo Bills slated for Sunday, the Patriots can get above the .500 mark for the first time since a 24-9 loss at Philadelphia on Dec. 19, 1999. A victory would also give New England a 3-2 mark in division play, a key factor if the team is to entertain thoughts of a run at the playoffs.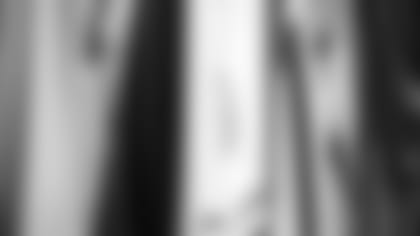 ]()
            "We have a golden opportunity sitting in front of us, and we need to take advantage of it," center **Damien Woody** said. "As long as we go out there and consistently play good football, we can set ourselves up for the postseason."  

Woody and the rest of the offensive line will go a long way in determining New England's fate this weekend. Last Sunday against Atlanta the line paved the way for Antowain Smith's 117-yard rushing performance, giving the team its first 100-yard rusher since Terry Allen in the 15th game of the 1999 season.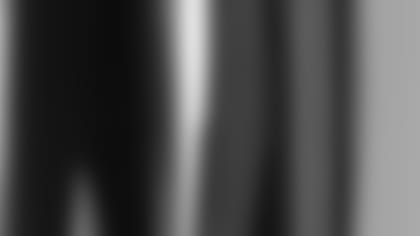 ]()
            The problem is that the Patriots face strong odds of missing both their starting tackles, **Matt Light** and **Greg Robinson-Randall**. If neither can go, veteran **Grant Williams** will fill the right side, and rookie **Kenyatta Jones** will get the nod on the left side, where he'll have to contend with defensive ends **Aaron Schobel** and **Erik Flowers**.  

"The biggest thing with Kenyatta, like a lot of young players, the big question is what is going to happen in the game," Head Coach Bill Belichick said. "He really has had very limited opportunity to play this year in regular season games. Most of his playing time came in preseason. He has been out there practicing and practicing at those spots, but practicing and playing, as we know, that is a different step and clearly regular season is a different step from the preseason. That is a little bit of the unknown there."
The Bills defense is a bit of an unknown as well. Gone are linebackers Sam Cowart, Sam Rogers and John Holecek. There is no Ted Washington in the middle, and Buffalo now uses a 4-3 front instead of a 3-4.
New England obviously would like to run the ball against the Bills. Given that Buffalo has allowed 932 yards and an average of 4.7 yards per carry through seven games, it seems the opportunity is there to establish a ground attack.
"They still have a guy in Pat Williams who is a pretty big guy," Woody said of Buffalo's 6-3, 310-pound defensive tackle. "He is stout and hard to move out of there, and they have some holdovers from the old regime who won't allow us to just roll over the top of them.
"They don't really believe in the 3-4 defense and they play more of a 4-3, and they are more of an aggressive type defense. It is a different style, but it's up to us to go out there and take care of business."
If the Patriots can grind it out against the Bills and win a game in which they are rightfully favored, a winning record awaits them.
Punter Ken Walter has three games under his belt, and he had his best game in Atlanta, averaging 40.2 yards on six punts, earning himself a game ball from Belichick.
While that phase of the game has improved since Walter came on board, it is not where it should be. New England had a chance to pin the Falcons inside the 5-yard line Sunday, but the ball went for a touchback. While the coverage has been solid (6.4 yards per return), the punt team could do better.
"Happy is not the word I think I would use," Belichick said. "I think it is better than it was, but I don't think the other teams in the league are looking at our punting game and saying, 'Boy this is the epitome of it; this is really where we would like to be.'
"I think overall our punt coverage, overall has been pretty good. We have had a couple protection problems. A couple of them hurt us, a couple of them didn't. I thought that overall the punting has been better the last three weeks than it was."
]()
            He was slated to challenge for a starting spot in training camp, but a shoulder injury hampered **Terrance Shaw** in the early part of the season.  

After being inactive for the first three games and four of the first six, Shaw has played his way into a more extensive role on defense. He played extensively in sub packages at Denver, and last Sunday he earned his first start when the Patriots opened in a nickel defense.
"I enjoy being out there with the fellas, but any way I can get in and help out is cool with me," Shaw said.
The biggest thing for Shaw has been establishing solid communication with his defensive mates. Because he missed so much of camp, there was an adjustment period when he returned to the practice field. The secondary has played strong football with Shaw on the field along with starters Ty Law and Otis Smith. With Terrell Buckley and rookie Leonard Myers also providing quality snaps, New England now has good depth at corner.
"If you don't have communication in a defense, then something is going to break down," Shaw said. "The defense has to be a working machine, if one part breaks down, the whole thing is broken. It takes a little bit of communication to get things done."
Wide receiver Fred Coleman was signed Thursday, taking the roster spot left open when Curtis Jackson was placed on injured reserve.
The 6-0, 190-pound Coleman was a sixth-round draft pick for Buffalo in 1998. He has been in training camp with the Bills, Philadelphia (1999), the New York Jets (2000) and Chicago this season, but he has yet to play in a game. Prior to signing with Chicago he played for the Chicago Enforcers of the now-defunct XFL.
Coleman played college ball at the University of Washington, where he earned four letters and caught 97 receptions while finishing fifth in school history with 1,588 yards. One of his quarterbacks at Washington was Patriots backup Damon Huard.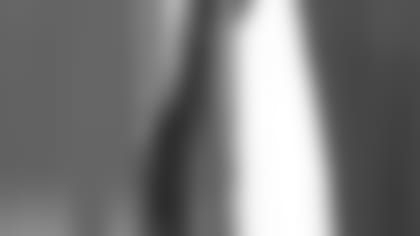 ]()
            Patriots wide receiver **Troy Brown** attended the Celtics-Wizards game Wednesday night with teammates **Brandon Mitchell** and **Richard Seymour**. Brown was impressed with the play of **Michael Jordan**, who scored 32 points in a losing effort.  

"It was pretty good," Brown said. "He and Paul Pierce were going at it pretty good out there. It was fun to see that competition."… Brown has caught touchdown passes in three straight games, making him the first Patriot to do so since he did it in games 12-14 in 1997… Six of the nine longest runs by New England this season have been by a running back. Last year the two longest runs and four of the seven longest runs were by either a wide receiver or quarterback… The last three meetings between New England and Buffalo have gone to overtime… New England's extensive injury list had one change Thursday, with safety Antwan Harris being upgraded from questionable to probable.