The Patriots officially lost its first member of their 2001 Super Bowl championship team when safety Matt Stevens was taken with the 10th pick of the Houston Texans expansion draft Monday.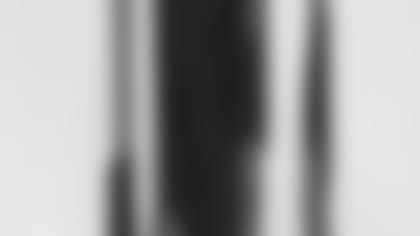 ]()
            Stevens, who started four of the 15 games he played in 2001, was one of 19 players drafted by Houston. As the only safety selected, he'll have a strong opportunity to start for the new franchise. Last season he platooned with **Tebucky Jones** at free safety, though Jones got more playing time as the season moved along.  

With Stevens going to Houston, the Texans will assume his contract, thus freeing up $565,000 in salary cap space for the Patriots next season. Signed by the Patriots before the season finale in 2000 and brought back last year, Stevens had 37 tackles, one interception and two passes defensed in addition to being a solid special teams performer.
Despite being an expansion team, the Texans had plenty of talent to choose from and managed to put together what should be a competetive squad. As expected, five-time Pro Bowl tackle Tony Boselli of Jacksonville was the first player taken, followed by the Jets Ryan Young, who should start immediately at right tackle.
Along with Stevens, the secondary will have two Jets starters at cornerback from last season, Aaron Glenn and Marcus Coleman. The defense will also have 2001 Pro Bowl defensive tackle Gary Walker and teammate Seth Payne from Jacksonville, Baltimore linebacker Jamie Sharper and defensive end Jabari Issa from Arizona.
Also selected were two-time kick return Pro Bowler Jermaine Lewis, who should see significant time at wide receiver, guard Matt Campbell of Washington and quarterback Danny Wuerrful from Chicago. Wuerfful will likely serve as a backup with experience for either David Carr of Fresno State or Joey Harrington of Oregon, the top two college quarterbacks available in the draft this April. Houston is expected to make either Carr or Harrington the top overall pick.
The Texans either had to draft between 30 and 42 players from the 155-player pool available Monday, or they had to use at least 38 percent, or $27.2 million of next season's salary cap on picks. They opted for the latter, using more than half of their cap room Monday.
Head Coach Dom Capers, the 1996 NFL Coach of the Year while with Carolina, took three players each from the Jaguars and Jets and two from Baltimore. Here is the entire list of players taken:
Tony Boselli, T, Jacksonville
Ryan Young, T, NY Jets
Aaron Glenn, CB, NY Jets
Gary Walker, DT, Jacksonville
Jamie Sharper, LB, Baltimore
Jermaine Lewis, WR-KR, Baltimore
Marcus Coleman, CB, NY Jets
Seth Payne, DT, Jacksonville
Matt Campbell, G, Washington
10. MATT STEVENS, FS, New England
Jeremy McKinney, G, Cleveland
Ryan Schau, T, Philadelphia
Charlie Rogers, RB-KR, Seattle
Sean McDermott, TE-LS, Tampa Bay
Jabari Issa, DE, Arizona
Avion Black, WR, Buffalo
Danny Wuerfful, QB, Chicago
Brian Allen, LB, St. Louis
Johnny Huggins, TE, Dalla