Gronk is a guru of many things – being a top-tier tight end, being naturally hilarious and being a semi-pro vacationer.
You have to give it to him, the guy knows how to relax and have fun. Whether he is hitting the scene in Miami or hanging on a beach in California, Gronk is the all-knowing source of how to maximize a tropical break from reality, and lucky for us, he has opened up and shared his knowledge.
In an interview with the Boston Globe, Gronk gave his top tips, favorite destinations and vacation indulgences. Here are some of the highlights from the conversation. Take notes at your leisure.
Beaches – no matter where they are – reign supreme
From his social media and his GQ cover shoot, we know that Gronk's natural habitat is sandy and sunny. He said he enjoys a good Cali beach, as well as Florida's coastal scene – plus he gets to visit Mama Gronk.
Gronk also said he would love to explore the Balearic island of Ibiza off the coast of Spain, but hasn't had a chance yet.
Overall, the litmus test for a vacation spot is simple: "As long as I have beaches, some good friends around me, it's 75 degrees and sunny, I'm good," Gronk said.
As a fine tuned football machine, Gronk's diet is one that has to help him stay sharp on the field, but that doesn't mean he can't have a little fun while on holiday.
"I work hard to get the body right and then I kind of just go off the map when on vacation. I love eating and just going all out with whatever's in front of me," he said.
And what are his go-to meals? Chicken fingers in barbecue sauce and ranch for dinner and cookies and cream ice cream for dessert – the longtime favorite meal of teenagers everywhere, as well as a Super Bowl Champion.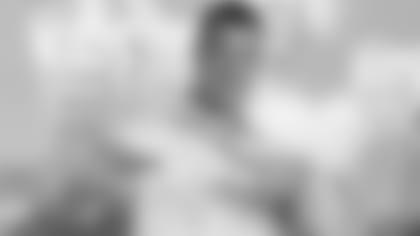 Whatever you do, don't forget headphones
Long travel days can be stressful, and an easy way to have calmness is music.
"When traveling, you've got to put on the headphones and listen to the music while you're walking by everyone so you don't keep getting bothered, you know what I mean? That's my technique," Gronk said. "Also, listening to music gives you a sense of peacefulness when traveling."
Gronk's No. 1 tip was to avoid jetlag, make yourself comfortable and get some shuteye no matter the cost. As you travel more, you'll learn when to stay up, when to head to dreamland, and ultimately wake up feeling refreshed.
"Find whatever it takes to sleep on the plane. If I'm flying Boston to LA, I'll pull an all-nighter so I sleep the whole flight – six hours, that's a whole night of sleep," Gronk said. "Then you're not jetlagged or anything. You're super tired, so you sleep and it's like you never traveled."
Bonus tip: If you're traveling with a friend, they make good pillows.
"With a friend next to you, you feel comfortable no matter what position you're in," he said. "You know it's your boy; you can be leaning on him, he can be leaning on you."
Now, go forth, and make Gronk proud on your next vacation.
Related Links