Wide receiver Bert Emanuel was released Tuesday, opening a spot on New England's 53-man roster. New England also waived tackle Tom Ashworth from the practice squad.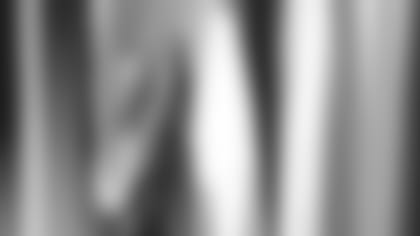 ]()
            Emanuel started the season opener for the Patriots and had four catches for 25 yards. However, the following week he had no catches, and he had a couple dropped passes that hurt the offense.  

Because Terry Glenn is back with the team, a move at the wide receiver spot was expected to come soon. The team received a one-week roster exemption from the league upon Glenn's return from a four-game suspension. The release of Emanuel does not mean Glenn will be active for this Sunday's game against San Diego.
Even with the open roster spot, the team may sign another player, keeping the Glenn exemption in place. If the team wants to use Glenn Sunday, they must have the roster down to 53 players and they would lose the exemption. They have until Saturday at 4 p.m. to decide if Glenn will play.
Glenn's return made a move at receiver very probable. Odds were very slim of the team keeping six guys at the position. Troy Brown and David Patten have been the only receivers to show any form of consistency, but Charles Johnson has seen more time of late. Torrance Small recently returned from injury, and as the team's biggest receiver, he has started to create a role for himself as a target over the middle.
All those factors made Emanuel the most expendable player. With Drew Bledsoe out since Week Two, Emanuel, a quarterback in college at Rice, served as the emergency quarterback each of the last two weeks. With his release the team now has just Tom Brady and Damon Huard as healthy quarterbacks on the active roster. Head Coach Bill Belichick has said the team would not close the door on bringing in another quarterback depending on how long Bledsoe was out.
In eight seasons, Emanuel has 334 receptions for 4,631 yards and 28 touchdowns. He was drafted in the second round of the 1994 NFL draft by Atlanta, where he spent four seasons. He also played two years with Tampa Bay and one year with the Miami Dolphins before joining the Patriots this year.
Ashworth, 23, was signed to the practice squad on Sept. 4. He originally signed with San Francisco as a rookie free agent out of Colorado. His release opens one spot on the five-man practice squad