Is it time to "look ahead," yet?
It is, when looking ahead requires nothing more than preparing for the next opponent on the schedule.  That's the mantra followed in New England under Bill Belichick's successful watch, even though an intrepid reporter asked him if the team had been caught "looking ahead" against Miami Monday night.  
It may have been a record for silence in response, which will have to suffice for an answer.  Singular focus on the opponent at hand has worked for the most part - even if around here we're always hungry for a bit more.
We got that a few weeks ago from Pittsburgh's Mike Tomlin, didn't we?  Oh, it was delicious, too.  Refreshing even, from the typical coach-speak that permeates our airwaves, smudges our sports pages and blurs our websites.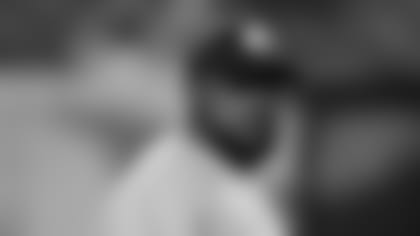 "Everybody in America knows it's a big game," Tomlin told reporters in his postgame news conference after beating Green Bay two weeks ago, and already setting his sights on the bigger picture ahead.  "We couldn't deny it if we wanted to.  You guys (the media) are going to ask us about it between now and then, so I stand by the statement."
Most in the media seemed shocked the subject came up, well before most of the hype for next Sunday's game began.  That was the refreshing part, because coaches usually "don't go there," instead choosing to focus on only the task or the game at hand.  But Tomlin did something unexpected, and right or wrong, set the table for this week's game a bit early.
I would argue, as out-of-place as it may have seemed at that time, it's just what the NFL needs right about now.  With injuries continuing to take their toll on the stars of the game, with off-field problems still dominating some headlines - a little hype, a little fun, a little "let's-take-a-peek-ahead-at-the-schedule" frivolity is exactly what the league could use.
Two titans of NFL history (sorry, Tennessee, but you ain't one of them), matching each other for the best records in the league so far this season, with the winner clearly assuming command of its' postseason fate as a potential top-seed for the upcoming playoffs.  CBS-TV folks must be giddy with anticipation, joining Mike Tomlin in his game of Let's Take A Sneak Peek.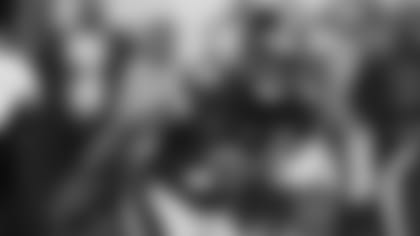 Forget the fact these same Steelers have been known, in the past, to come unglued at the seams when it comes to preparing and playing against major opponents.  Or do we need to revisit last year's AFC Championship game result in Foxboro?  Maybe this year will be different.   
"Obviously, I'm watching them (the Patriots)," Pittsburgh running back Le'Veon Bell said after his coach initially pointed the way two weeks ago.  "They're winning, doing their job but when we get in a stadium with those guys, I'll worry about those guys then.  Until then I worry about the team we're playing."
Pittsburgh flirted with disaster, but did beat back challenges in the past two weeks with wins over Cincinnati (23-20) and Baltimore (39-38).  Earlier last month, they subdued an Andrew Luck-less Colts' team on the final possession of the game.  
Now, the Patriots can occupy their full attention, having survived - and thrived - to this point in time on a potentially-explosive offense, an improving (but banged-up) defense and motivated by last season's shortcomings, also knowing they have New England coming to Heinz Field this time around.
Or, the Patriots can simply show up and thump the Steelers one more time, regardless of the hype.  The result, however, won't have anything to do with anyone looking ahead, or with having a little fun anticipating a big game.
It will have everything to do with matchups, executing a game plan, and with the players available to play.  
But thanks for the big-mouth moment anyway, Coach Tomlin.  It was fun while it lasted. 
The Good
Seriously?  There was good from that game Monday night?
Absolutely, if nothing more than getting a rotten performance out of the way or out of mind was your goal.  Look at it this way - the 27-20 defeat at Miami was so complete, and so unexpected, the focus (and attitude) should be properly adjusted for next Sunday's matchup with the Steelers in Pittsburgh.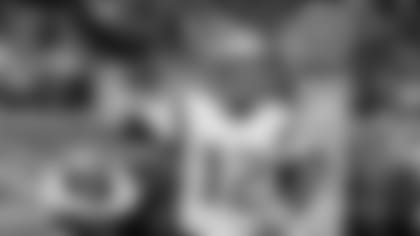 Despite the loss, the Patriots remain in firm control of their own postseason destiny, should they win their last three games.  They would still be the #1 overall seed for the AFC playoffs.
Tom Brady did pass Warren Moon for most passing yards in a single season by a 40-year-old quarterback.  So, there is that, too.  On the flip side, the Dolphins' throwback uniforms looked sharp.  The much-maligned Jay Cutler looked and played like a QB, too.  Kenyon Drake roughed up the Patriots' defense, and consistently found himself in one-on-ones with linebackers.
Just to be clear, that's not a good thing for New England.  But we're already out of Patriot superlatives here.
The Bad
We could compile a list here.  But let's simply cherry-pick a few things.
Two total yards of offense in the first quarter was the fewest in 282 TB12 starts at QB for New England.
One reception in seven targets for receiver Brandin Cooks, who spent most of the game locked up in Xavien Howard's personal jail cell.
With nine minutes to play, Kenyon Drake had more total offense (191 yards) than the entire Patriots' team (172).  
And Miami's offensive game plan - moving the pocket, running crossing routes and spreading out the Patriots' defense - exposed real weakness on that side of the ball.  There were multiple occasions where the Patriots looked as confused as they had been earlier in the season, when communication issues were prevalent.  
At least, with Monday night's personnel on the field.  Should that situation improve, perhaps the level of play will as well.
The Ugly
Time of possession in the 1st quarter - 13:12 for Miami to 1:48 for New England.  If the defense can't get a stop early, what's the point in deferring receiving the kickoff to the 2nd half?
25 net rushing yards after a combined 387 (196 vs. Miami) the previous two weeks. 
Five penalties in the 4th quarter (nine for the game), four on the offensive line as New England attempted its comeback.  Attempted, only.
Seven three-and-outs?  Zero-for-eleven on 3rd downs for the offense, the first time to be shut out on 3rd down conversions since 1991.  Dick MacPherson was the coach.  Victor Kiam was the owner.  
Illegal motion penalty with the ball on Miami's 1-inch line.  Really?  You need motion to score from the 1-inch line?  
We could go on, but this will suffice.  Hats and T-shirts are put away for another week, and it's onto Pittsburgh with the knowledge the Patriots still control their own destiny.  Win in the Steel City, and Miami is as forgotten as the season's first snow.
He Who Has the Most Toys, Wins?
The War of Attrition began during the preseason, when the games don't count.  But that's when players started going down - and out - for the count.  
The latest blow to postseason chances came Sunday when Eagles' QB (and potential MVP candidate) Carson Wentz was felled by an ACL tear, leaving him out for the remainder of what's left this season on Philadelphia's schedule.  
The Eagles are one of a handful of teams that appear capable of mounting serious postseason challenges, and they also appear to have a suitable replacement on the roster in former starter Nick Foles.  But can Philly continue to fly as they have thus far?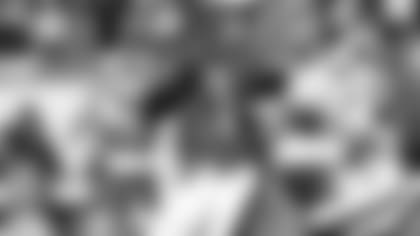 As we've pointed out previously, roster construction must start with building depth from within, because NFL seasons over the past decade-plus have shown us they can swiftly go south with superstars departing due to injury.  A partial list of big-name players to go down for the count in 2017 include New England's Julian Edelman, Houston's J.J. Watt and Deshaun Watson, the Giants' Odell Beckham, Jr., Seattle's Richard Sherman and Kam Chancellor and the Colts' Andrew Luck.  
Of the above-mentioned, only New England - right now - is in position to overcome its' loss, having had Edelman's loss come in the preseason and having had a longer period to recover than most others.  Seattle may yet reach the postseason, but that's presently undetermined in a deeper-than-usual NFC.  
It's a tough sport.  Injuries will always happen, and will never be avoided altogether.  But this year, injuries get more of the spotlight when the players in the spotlight become more of "the injured."  Expect more emphasis on depth-building and perhaps increasing roster size (especially within practice squads) to become an off-season issue for 2018.
And don't forget, there's Ezekiel Elliott's story, the Grand Poobah's new contract, new allegations of sexual harassment charges against NFL Network personnel (Marshall Faulk among them) and did you catch any of the end-of-game aftermath with Seattle and Jacksonville?  
In a year when off-field controversy hasn't abated, it certainly seems as if the NFL is doing all it can to self-inflict its' wounds, doesn't it?
John Rooke is an author and award-winning broadcaster, and is in his 25th season as the Patriots' stadium voice.  Currently serving in several media capacities - which include hosting "Patriots Playbook" on Patriots.com Radio - Rooke has broadcast college football and basketball locally and nationally for 30 seasons and is a member of the Rhode Island Radio Hall of Fame and RI's Words Unlimited Hall of Fame.