I know, the Patriots lost.  It's only a preseason game, we should get over it.
The Patriots have, perhaps the rest of the NFL should follow suit?  
After tallying the participation numbers through the first full week of preseason football, the Patriots sat 40 players in their exhibition loss to Jacksonville last week - nearly half of their roster.  By most accounts, that's more pine time for the Patriots than any other team in the NFL for the opener.  Why?
"We saw a lot of players get experience, saw a lot of guys get a lot of playing time," Bill Belichick said after the game.  "We'll evaluate how all that goes.  There are a lot of things we all need to work on, so we'll just keep grinding it out and try to have another good week next week, keep getting ready for our goals this year, regular season, the opener and then our 16-game regular season schedule."
It's not hard to read between the lines here.  New England is getting ready for what matters most, for what really counts - the regular season.  Evaluation of younger players is key for growth, and strikes at the priority for contending teams as the grind of a regular season wears on - building depth.  
You can't build that depth, unless you can see what you have out on the field.
Plus, Coach Belichick told the pregame radio audience listening on 98.5 The Sports Hub the joint practices with the Jaguars were just as important - if not more important - than the actual game itself.  "This (game) will give us a chance to look at some of those guys that didn't get as many reps in practice, so we'll try to balance that out." 
Have joint practices with teams become more important than games?  From an evaluation standpoint, they could be, and the participation numbers from Week One of the preseason appear to back that up.  But the practices aren't everything, and execution at game-speed does account for something, even if it is preseason.
So, the question here is, do we need four weeks of these "exhibitions," when joint practices - at least from New England's purview - appear to be more important?
Based on the present trend within the league to hold these practices leading up to preseason games, you'd have to think the games themselves have become so much overkill.  There is always the chance for serious injury to occur inside of meaningless games, as well.  However, practices are generally (but not always) used to work on skill development, and coaches feel they have better opportunities to teach when the environment is controlled as it is within joint practices.  But until those developed skills can be tested on the field, with game-speed conditions, how do you know what you really have?
"The practices are good," Belichick said this week in preparing for another round of joint workouts with Houston, "but there's some things that come up in game situations that are just different from practice, that you just can't quite simulate."
Hence, the need for some preseason game time.  But not a lot, as fans know, as other teams are now showing and as the NFL is slowly realizing.  Bottom line - the NFL is a copy-cat league, and we've seen (and are still seeing) other teams trying to emulate the Patriots and what they do to be successful themselves. 
So, let's follow the leader here and get to some meaningful football sooner, shall we? 
Two thumbs up, two down
Seems silly to nitpick preseason performances in relatively meaningless games, but preseason football isn't entirely meaningless, of course.  Some players will play themselves into a roster spot, some won't.  But with three games remaining (plus practices) for evaluation, the clock is surely ticking on some formerly high hopes.
Against Jacksonville, two thumbs up - TE Jacob Hollister and WR Austin Carr.  Without a doubt, these two free agent rookies played their way into the discussion of the final 53-man roster with their performances against the Jaguars.  Hollister's 116 receiving yards is a big deal - only once in Bill Belichick's tenure has the preseason receiving leader NOT made the Week One regular season roster - so he's got a head start there, it appears.  
As for Carr, the former Big 10 receiver of the year at Northwestern showed athleticism and toughness, as well as the ability to get open on his grab of a Jimmy Garoppolo TD toss.  You might say, he showed that he had a little Julian Edelman or Danny Amendola in him, didn't he?  
Two thumbs down - it's too easy to nitpick on DB's Cyrus Jones and Jordan Richards, but their play against Jacksonville is this week's low-hanging fruit.  As such, their future with the team shouldn't be predicated on less-than-stellar performances, if only for the fact both are former 2nd round draft choices.  
Coach Belichick has called the evaluation process "a big mosaic."  With three preseason games remaining their play against the Jags, at the least, was a squandered opportunity to step up, and blurs the overall picture of their future.
What's good for the goose…
Reportedly, Dallas Cowboys' owner Jerry Jones was "furious" over the decision to suspend RB Ezekiel Elliott six games for violating the league's conduct policy.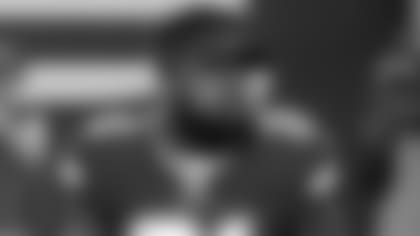 He should be furious, but not at the NFL.  He should be furious with the culture that has been created and cultivated in Dallas over the past few years under his leadership, in a vain attempt to make pro football relevant - if not competitive - again in North Texas.  
Oh, it's relevant alright.  Just check the local police reports.
Several past and present Cowboys have become poster children for "Just Say No" or anti-bullying campaigns, if nothing else.  An astounding 16 suspensions, involving 13 players and 108 total games lost (so far) have been assessed to the Dallas roster since 2014, as compiled and reported on by ESPN's Todd Archer.  That includes the notorious cases of Randy Gregory (14 games, substance abuse) and ex-Poke Greg Hardy (10 games, reduced to four for personal conduct).
Elliott's suspension will be appealed, and perhaps even reduced after the process is completed.  But Jerry Jones should still be furious.  And that starts with looking in the mirror, and being mad at himself for allowing a brand like the Cowboys' "star" to be tarnished at all.
And be careful what you ask for, because you might get it.  What the Los Angeles Chargers asked for was a change of venue from their long-time home in San Diego, and they got it with a move this season north to LA.  
Along with that move came an unexpected side-step into a soccer-first (or futbol) facility to play their home games (the StubHub Center) in front of reduced crowds until their new shared-home with the Rams is completed.
Not only did the Chargers get whacked by Seattle 48-17 Sunday (ok, it was preseason), but they got whacked in front of a mere 21,054 fans - nearly 7000 less than capacity.  The LA Galaxy of Major League Soccer, primary tenants in the building, are averaging more fans per game than the Chargers drew over the weekend.  And the soccer team is having its worst season in a decade.
The Chargers' marketing campaign this year is called "Fight for LA."  Looks to me like LA fans have thrown an answer - and an uppercut - of their own into the fight.
John Rooke is an author and award-winning broadcaster, and is entering his 25th season as the Patriots' stadium voice.  Currently serving in several media capacities - which include hosting "Patriots Playbook" on Patriots.com Radio - Rooke has broadcast college football and basketball locally and nationally for 30 seasons and is a member of the Rhode Island Radio Hall of Fame, and RI's Words Unlimited Hall of Fame.