After nine weeks of the current NFL season, the more things change - the more they stay the same.
The Patriots are 6-2, and currently in possession of 1st place in the AFC East.  Seriously, did anyone figure much differently at this stage of the year?  Maybe you thought the record might be a bit better, but there was practically zero doubt throughout the league New England would prove to be division championship-worthy for a ninth straight season.
What has been surprising is the play of the opposition within the division, with only the New York Jets as a (so far) sub-.500 entity.  But let's give credit where it's due - even though there's an argument to be made over playoff-worthiness from Buffalo and Miami after the past weekend.
Still, with eight weeks remaining on the schedule and the Patriots holding five games left-to-be-played within the division, ACH.  Anything Can Happen.  Hey, did you figure the two losses thus far would come at home?
No?  Neither did I.  Hence, anything can happen.
Did anyone foresee the struggles this team has had on defense, even though there has been slow, steady improvement over the past month?  And what about the recent red zone troubles on offense?  Are these traits foreshadowing things to come, or possibly a by-product of the ebb-and-flow of a long, competitive season?
[wysifield-embeddedaudio|eid="612611"|type="embeddedaudio"|view_mode="full"]
"I think the competitiveness of this league from week to week, from month to month, from year to year is very, very high," Bill Belichick told the media this week.  "A lot of times it's not even who you play; it's when you play them.  When you play a team at one point in the season and when you play a team at another point in the season you're not really getting the same team."
Here's where things largely stay the same as they have been in the recent past - the Patriots now control their own destiny when it comes to gaining the #1 seed within the AFC, thanks to Dallas' win over Opening Night conqueror Kansas City Sunday.
Even though 6-2 Pittsburgh currently holds the top seed at the halfway mark of the season (with a 4-1 conference record), the Patriots do pay a visit to the Steelers next month, which could certainly mean a lot would be riding on that outcome.
That's bound to be a cringe-worthy thought for Coach Belichick and any other coach or player right now.  There's a lot of football to be played between now and then, but the mission is still the same.  Oakland's Al Davis always said it best.
"Just Win, Baby."  That's what the Patriots have done better than anyone else in the AFC East in 14 of the past 16 seasons.  Few remember the journey and how you arrive at the finish line - what matters most is that you get there before anyone else does.
And this year, despite a few bumps along that road - so far, so good.
A final word on Jimmy G
Like many, the surprise of Jimmy Garoppolo's trade to another team wasn't so much about the 'what?' or the 'why?'
It was all about the 'when.'
As much as he was admired - even loved - by so many who follow the Patriots, the bottom line was Garoppolo didn't play.  He was a back-up to an all-time great at his position, and while he seemed to provide one heck of an insurance policy for New England, the premium on that policy was coming due.
And what do we all do when our insurance rates go up?  We shop for a new policy.
Bill Belichick said as much last week, in the aftermath of Garoppolo's trade to San Francisco for a 2nd round draft choice in return.  Could the Patriots have held out for a better offer?  Or, could they have at least finished the season with their insurance policy still in effect, before having to worry about a price increase?
Or maybe, could they have moved him into the top spot on the depth chart?  If we are to believe the Sunday report from Fox's Jay Glazer - that 49ers GM John Lynch inquired about Tom Brady's availability via trade in the offseason - then, if even for a fleeting nanosecond, the thought genuinely occurred.
More likely than not, the Patriots had to figure if TB12 went down at some point this season, it would have been difficult to win out in the end, anyway.  And seeing as the construction of what appeared to be a strong roster depth-wise had begun to deteriorate with injuries and underperformance, it makes good sense (if not cents) to strengthen and refortify the weakened areas.
One thing the Patriots have always done, is do whatever it takes to be competitive year in and year out.  In the Belichick era, they've always operated with an eye toward the future, and that's the immediate takeaway (or fallout, depending on your view) of the Jimmy G trade.
You've got to give something up, to get something in return.  Again, Garoppolo didn't play.  It's not his fault, but at least this way, he does contribute to the potential future success of the Patriots.
Just not in the way anyone thought he might.
Nitwits a-plenty
Among the notable skirmishes from Week Nine's play, were two that occurred after the referee's whistle had blown plays dead.
Or perhaps, a whistle that signaled "let's get it on."
In Jacksonville's 23-7 win over Cincinnati, Bengals' receiver A.J. Green scored an MMA-like takedown against Jaguars' cornerback Jalen Ramsey, after Ramsey had knocked Green to the ground some 15-yards (give or take) away from the actual play.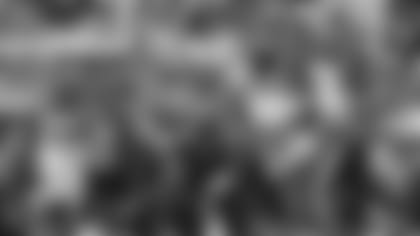 Both Green and Ramsey received penalties, and both were kicked out of what was then a close contest - with the Jags leading 13-7 late in the 2nd quarter.  You may argue over which player's absence had the most impact, but you'd be wrong.  Point Jacksonville, on the elimination of Green from Cincinnati's lineup.
And in Tampa Bay's 30-10 loss to the suddenly resurgent New Orleans Saints, receiver Mike Evans blasted cornerback Marshon Lattimore from behind after Lattimore and Jameis Winston had poked at each other.  Literally.
Winston had left the game with an injured shoulder, and appeared to come off his bench to poke Lattimore's neck in the back of his helmet, to which Lattimore responded with a shove.  Evans then came in with a blindside backcheck (hockey term) that brought about a personal foul and could bring about further discipline, even though he wasn't ejected from the game.
There was also a brouhaha in San Francisco, as Arizona's Antoine Bethea made late contact with 49ers erstwhile QB-starter C.J. Beathard as Beathard was sliding on a play in the 4th quarter - leading to the ejection of the Cardinals' Frostee Rucker and Haason Reddick and the Niners' Carlos Hyde.
If Jimmy Garoppolo can get as much fight from his new teammates (who are now 0-9) as they showed in defending Beathard's honor against Arizona, well, that's at least a start.
Tsk-tsk.  Boys will be boys, until someone gets hurt.  And in the first two cases, the primary offending player's teams were the ones who were hurt most.  Wonder what the NFL office in New York thinks about this week's shenanigans?
A quick look at the standings will show the Bengals, Buccaneers and 49ers in need of a little more fight from this point forward, sure.  Just not the kind that can send you to the sidelines when your team might need you the most.
John Rooke is an author and award-winning broadcaster, and is in his 25th season as the Patriots' stadium voice.  Currently serving in several media capacities - which include hosting "Patriots Playbook" on Patriots.com Radio - Rooke has broadcast college football and basketball locally and nationally for 30 seasons and is a member of the Rhode Island Radio Hall of Fame and RI's Words Unlimited Hall of Fame.