No offer has been made just yet, but Wednesday's visit with Pittsburgh running back Chris Fuamatu-Ma'afala was a positive one.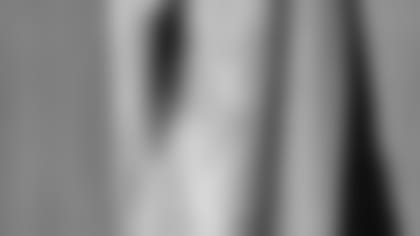 ]()
            Michael Sullivan, the agent for Fuamatu-Ma'afala, said New England came away pleased with their evaluation of the 5-11, 252-pound bruiser.  

"The visit went great," Sullivan said. "Generally when you are talking about a veteran, the team knows what a player is capable of. The main focus yesterday was checking out his foot, and making sure it was healed."
Last season Fuamatu-Ma'afala suffered a broken right foot in Week Eight against Cleveland, but he is ready to go. The Patriots are in the process of figuring out the best way to approach an offer to Fuamatu-Ma'afala. Because he is a restricted free agent, New England has to structure the offer in a way that would be tough for Pittsburgh to match. The offer also has to be as cap-friendly as possible while still including acceptable terms as far as Fuamatu-Ma'afala and Sullivan are concerned.
Fuamatu-Ma'afala has received significant interest from both Philadelphia and New Orleans, but New England is the top choice because of the chance to compete for a starting job. Because of the money they have invested in Duce Staley, the Eagles would probably only make a move if Staley is not ready for the start of the season.
Teams have until April 16 to sign restricted free agents to an offer sheet, and then the original team has seven days to match. Because Pittsburgh extended a minimum level tender, any team that signed Fuamatu-Ma'afala also would have to give compensation, which, in this case, would be a sixth-round pick.
The Steelers recently inked Jerome Bettis to a six-year contract extension and re-signed starting fullback Jonathan Witman, reducing Fuamatu-Ma'afala's chances of extended playing time.