Musings, observations and the occasional insight as an eventful Week 14 unfolded, kicking off the final quarter of the NFL's regular season…..
The last time the Eagles made the playoffs, Nick Foles was their starting quarterback, in 2013. And on the day that Philadelphia assured itself of returning to the NFL's postseason for the first time in four years, it now appears Foles will again have to be the one to lead them there.
In a depressing development that has major implications for everything from the NFC playoff bracket to the MVP race, the Eagles reportedly fear that quarterback Carson Wentz has tore the ACL in his left knee, an injury that would end his season and reshape what thus far has been a magical season in Philadelphia.
The Eagles' 43-35 win at the Los Angeles Rams on Sunday was supposed to set off a significant celebration in Philadelphia. The Birds clinched their first NFC East title since 2013 with the win, and regained the NFC's top playoff seed, thanks to Minnesota's loss at Carolina earlier Sunday.
But now? Now the Eagles try to absorb the gut punch that losing Wentz would represent and cast their lot with Foles, who played fairly well in finishing off the defeat of the Rams at the Los Angeles Coliseum. Remember, Foles has been the guy in Philly before, tossing a ridiculous 27 touchdowns to go with just two interceptions as the Eagles starter in 2013, Chip Kelly's first season as head coach.
But Wentz was in the midst of an MVP-level season, and it'll be impossible to replace all the production, moxie and leadership he brought to the table. His rapid ascent to among the game's elite quarterbacks this season was perhaps the best story of the year in the NFL, and he threw four more touchdown passes on Sunday, giving him 33 and breaking the Eagles team record that had stood for 56 years (Sonny Jurgensen in 1961).
Philadelphia still has a stellar defense and a reliable running game even without Wentz, but he was undoubtedly the biggest reason for the Eagles rise this year, with Doug Pederson's team winning 11 of its first 13 games and inspiring legitimate Super Bowl expectations. The next three weeks will tell us if those hopes can continue with Foles under center, or if this Eagles team fails to recover from the psychic blow of losing its best player in mid-December.
The NFC is stacked this season and the road to Minneapolis wasn't going to be easy for Philadelphia even with Wentz playing his best. But now, the Vikings, Saints, Rams, Panthers, Falcons and even Seahawks and Packers have reason to believe their Super Bowl window opportunity just opened a little bit further than it was entering Week 14.
With three weeks remaining in the regular season, it feels a little bit like they're starting over in Philadelphia.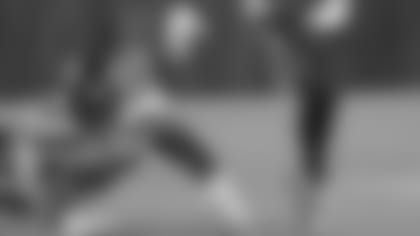 That was a defining win for the Jaguars, punching the tough guys from Seattle in the mouth en route to a 30-24 win at home. For a team that always seemed to be waiting for the corner to be turned, Jacksonville has come a long way toward establishing an identity for itself this season, as a tough-minded and resilient team that can stand up for itself when the intensity rises mid-game.
The Jaguars won't be an easy out in the playoffs, and that defense gives them a chance to be in the game no matter who they play in January. Doug Marone has to be coach of the year in the AFC, right? At 9-4, Jacksonville already has clinched its first winning season since 2007, but has much bigger fish to fry.
The Titans have had their share of ugly wins this season, and the style points have been few and far between in Tennessee. But make no mistake, that was an ugly loss at Arizona on Sunday, and it's harder all the time to take the Titans seriously as a playoff contender.
Tennessee lost 12-7 to the Cardinals and now their position is precarious. They fell out of first place in the AFC South, dropping behind Jacksonville, which is 9-4 after knocking off visiting Seattle. The Titans are the AFC's fifth seed at 8-5, and are just one game ahead of wild-card hopefuls Buffalo and the Chargers (both 7-6). And their final three games include no soft touches: at San Francisco, which is 2-0 with Jimmy Garoppolo as its starting quarterback, home against the playoff-bound Rams (10-3) and Jaguars.
The Titans offense simply has not been explosive enough this season, against the Cardinals it totaled a paltry 204 yards, with just 14 first downs and only 26:11 possession time. Quarterback Marcus Mariota threw for just 159 yards on 16 of 31 passing, with two interceptions and no touchdowns.
That won't cut it, and if there's a team sputtering to the finish line in the playoff chase, it's the offensively-challenged Titans.
The Chargers' reputation for making every game a drama-filled nail-biter has been well-earned over the years. The Bolts seemed to always lack killer instinct, and seemed to keep both teams in the game at all times. But that was then, and this is now.
During the midst of its current four-game winning streak, Los Angeles has won by an average of 19.5 points per game, including the Chargers' 30-13 thumping of visiting Washington on Sunday. Los Angeles cruised to a 23-6 halftime lead and then took care of business without breaking too much of a sweat, climbing over .500 for the first time this season at 7-6.
The Chargers are 7-2 in their last nine games, and they remained tied with Kansas City atop the AFC West with three weeks remaining. While the Chiefs currently hold the tiebreaking edge, the Chargers have every opportunity they could have asked for thanks to their upcoming showdown in Kansas City next Saturday night.
The Chargers haven't won in Kansas City since 2013, but history suddenly doesn't seem to matter so much any more with the resurgent Bolts.
If the Broncos were trying to save coach Vance Joseph's job with that 23-0 blanking of the visiting Jets, consider it a very small step toward that goal. Denver's eight-game losing streak — its longest in 50 years — is over, but one win does not erase the misery of the past two months. Beating the Jets at home only put a small salve on the loss that started the Broncos' troubles, that Week 6 home loss to the winless Giants coming out of Denver's bye week.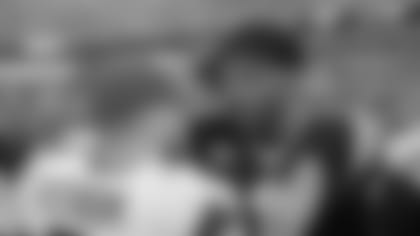 The Vikings (10-3) were probably due a loss after eight wins in a row, but this one has to hurt after Minnesota rallied from 11 points down in the fourth quarter at Carolina, only to lose 31-24 and squander that newly gained NFC top seed (it is back to No. 2 after Philadelphia's win at the Rams). The Vikings had the ball and the chance to take the lead in the final four minutes, but couldn't do anything but tie it 24-24 on a chip-shot field goal.
Minnesota in the first half against the Panthers did everything it hadn't done thus far this season: turning the ball over, allowing big plays and sacks and dropping passes. But credit Carolina for not letting this game get away, with Cam Newton coming up huge with a game-deciding 62-yard run to set up the game-winning leaping touchdown run by Jonathan Stewart. Even when Cam isn't his best, he can still find ways to beat you.
What a riveting three-team race the NFC South has become. The Saints and Panthers are tied at 9-4, although New Orleans holds the tiebreaker, and the Falcons are one-game back at 8-5 after their must-win against New Orleans Thursday night. You could make a case that any of those three contenders could still win the division and I think I could be convinced. And if it comes down to the Panthers and Vikings for an NFC first-round bye, Carolina now holds that tiebreaker by virtue of Sunday's outcome.
That wasn't the first time LeSean McCoy took over a snow game and made it his own, playing as if he were born on a pair of skates. Four years ago almost to the day, in Week 14 of 2013, McCoy had that monster 217-yard, two-touchdown rushing game in the Eagles' snowy 34-20 win over Detroit at Philadelphia's Lincoln Financial Field. I covered that game and remember how McCoy seemingly was the only one who could keep his balance and his footing as the snow piled up.
He did it again for the Bills on Sunday, in their 13-7 white-out overtime win over the Colts, cruising to 156 yards rushing on a whopping 32 carries, highlighted by the game-winning 21-yard scamper with 1:33 left in the extra period. The Bills almost lost the game in the final minutes of regulation, when the Colts wisely went for a two-point conversion and the win after scoring their first and only points of the memorable day. But there was a controversial offensive pass interference penalty on the play, wiping out what looked to be a game-winning two-point catch by Indianapolis tight end Jack Doyle.
For the Colts, ageless kicker Adam Vinatieri made a ridiculous 43-yard extra point in the snow to tie the game, but then missed left from 43 yards with one second left in regulation. It wasn't quite the same performance we saw out of Vinatieri in New England's famous Snow Game win against Oakland in the 2001 divisional round, but then again, but it was still ridiculously impressive and remember, he's 16 years older now.
The Bills are 7-6 with the win and still on the fringes of AFC wild-card contention. Is this the wrong time to bring up that game Buffalo rookie head coach Sean McDermott gave away to the Chargers when he started rookie quarterback Nathan Peterman in Week 11 in Carson?
Go figure the Chiefs. They played better Sunday without No. 1 cornerback Marcus Peters than they have for the past six weeks or so. Peters drew a one-game suspension from the team for his antics (and more) in Kansas City's humbling loss at the Jets last week, and somehow Andy Reid's team seemingly prospered from the disciplinary move.
Whatever the motivation, Kansas City finally stopped the bleeding and stayed on the right side of .500, improving to 7-6 and maintaining its hold on first place in the AFC West with a 26-15 win over the sleep-walking Raiders.
Oakland was an offensive no-show until late in the game, trailing 26-0 at one point, and not topping 100 yards until a little more than two minutes remained in the third quarter. What an enigmatic Raiders team this is. I don't think head coach Jack Del Rio has his inconsistent club figured out any more than the rest of us do.
The Raiders (6-7) are just one game behind Kansas City and the L. A, Chargers, but it's hard to picture Oakland reeling off the three wins in a row it'll probably take to win the AFC West at this point. In their first season of a three-year limbo period before relocating to Las Vegas, the Raiders have been anything but a sure bet.
As for the Chiefs and Chargers (7-6), their wins in Week 14 make next Saturday night's Los Angeles at Kansas City showdown the game that could decide who's going to claim the division and the AFC's No. 4 seed.
The feel-good vibe of Eli Manning returning to the Giants starting quarterback job didn't last long, did it? New York fans got their wish and got Manning back under center after a week's absence, but they didn't get to watch a win at MetLife Stadium. In a game that was far closer than the final score indicates, Dallas blew it open late and won 30-10, keeping the Cowboys' slim NFC wild-card hopes intact for another week.
Dak Prescott has gotten some of his mojo back in recent weeks, and he had three big-play touchdown passes against the Giants, as well as another 54-yard hook-up with Cole Beasley that set up the Cowboys' game-winning touchdown mid-way through the fourth quarter. He finished with a career-best 332 yards passing, and is carrying the offensive load for Dallas. With star running back Ezekiel Elliott suspended for just one more, Jason Garrett's team might still have meaningful football to be played in Weeks 16-17 after all.
As for Manning, he started on a strong note against Dallas, and ended up with 228 yards passing on 31 of 46, with one touchdown and two fourth-quarter interceptions. But New York could only score 10 points and the worst season in recent Giants history continues its downward spiral, even with coach Ben McAdoo having been banished.
Thinking their luck was about to to turn, I picked the Browns to upset the Packers this week. I won't make that mistake again, showing confidence in Cleveland. Whatever it takes, that's what the Browns manage to do to lose. They led Green Bay by 14 points in the fourth quarter and had played their best, most complete game of the year just days after firing top personnel executive Sashi Brown and hiring John Dorsey as their new general manager. At least for three-plus quarters they did.
But games seemingly always last just long enough for Cleveland to give away, and the Browns wound up falling 27-21 in overtime, dropping to 0-13 in the process. Sure, Cleveland has three more shots to avoid matching the 2008 winless Lions. But this felt like the Browns' best shot at victory, and I don't like their chances at home against Baltimore in Week 15, at Chicago in Week 16 or at Pittsburgh in Week 17.
DeShone Kizer had an impressive game, throwing for three touchdowns for the first time in his short NFL career. But it was his dreadful decision that produced an overtime interception and set up the Packers' game winning score, and you have to wonder if Dorsey now fully realizes what he's gotten himself into. This isn't just another NFL rebuilding project. It's the mother of all NFL renovation jobs.
The Packers like to live on the proverbial edge, and are forever digging themselves holes they can barely get out of. But they've done it yet again, surviving to reach 7-6 with Brett Hundley at quarterback, as Aaron Rodgers readies to return and hopefully rescue the season.
It's still going to take running the table to get to the playoffs at 10-6, and you can't like Green Bay's chances, given they play at Carolina, home against Minnesota and at Detroit to end the season (who have a combined 26-13 record). But of course there's a chance if Rodgers is ready to play and play at his usual elite level.
If it's back to the bench for Hundley, he saved his best for last, throwing for 265 yards and three touchdowns on 35 of 46 passing against the luck-less Browns. Hundley loves him some Davante Adams, and the Packers receiver stepped up with 10 catches for 84 yards, and two touchdowns, including the walk-off piece, a 25-yard grab and run in overtime.
If Mike Brown has a brain, that should definitely seal the deal for Marvin Lewis in Cincinnati, with his Bengals losing 33-7 at home to the punchless Bears. Cincinnati (5-8) looked dazed and confused all day, as if it still had a hangover from that brutally physical Monday night home loss to Pittsburgh.
In all reality, both coaches involved in Sunday's surprising blowout at Paul Brown Stadium are likely gone. Chicago's John Fox has won just 13 games in his almost-three seasons with the Bears, and the writing is on the wall for the guy who led both Carolina and Denver to the Super Bowl.
At least Chicago saw flashes of what the Mitchell Trubisky draft pick was designed to produce. Trubisky was a precise 25 of 32 in the rout, throwing for 271 yards and one touchdown without an interception. For once he let it rip, and stopped playing with the training wheels on.
With running back Jordan Howard plowing for 147 yards rushing and two scores, and Tarik Cohen adding 80 more yards on the ground, the Bears looked like a big-league offense for a change. The 33 points were Chicago's season high. Before Sunday the Bears had topped 20 points only three times all year.
Break up the 49ers, who have won two in a row for the first time since November 2014, late in the Jim Harbaugh coaching era. And the mini-streak has come on the road no less.
If you're one of those folks who have thought the Jimmy Garoppolo hype factor has gotten out of control, you might want to keep it to yourself for now. The new 49ers quarterback isn't the next Joe Montana, but he's getting the job done in fine style for a franchise starved for relevancy. Garoppolo threw for a career-best 334 yards and a touchdown in a 26-16 win at Houston,  and he has not for one second given San Francisco the feeling that it might have done better if it addressed its quarterback need in next April's draft.
At 3-10, the 49ers are still taking baby steps, but the last two weeks can't be dismissed in terms of significance. San Francisco has found its quarterback of the future, and the 49ers are reaping the rewards in the present. The second-round pick San Francisco shipped to New England was very well spent.
The injuries just keep coming in Houston, and I'm beginning to think the city used up all its professional sports luck with the Astros epic drive to the World Series title. Quarterback Tom Savage was one of four Texans players knocked out of the game against the 49ers, and that left things to Houston's third quarterback of the season, the seldom-used T.J. Yates.
Yates was more than solid in his relief role, throwing for 175 yards and a pair of touchdowns to the uncover-able DeAndre Hopkins, who now has 11 scores this season. His 11 catches for 149 yards and two scores were Houston's highlights, although he did have a costly fourth-quarter fumble as well.
The season simply can't end fast enough for Bill O'Brien's slumping team. They're 1-6 in their past seven games, and all the air went out of the balloon when rookie quarterback Deshaun Watson went down with that season-ending knee injury. The Texans are 4-9 and assured their first losing record since 2013's 2-14 disaster, the year before O'Brien was hired.
On another front, Houston simply has to get itself another kicker in 2018, because Ka'imi Fairbairn is absolute human rollercoaster ride. He missed another field goal and an extra point against San Francisco, after blowing two field goals last week at Tennessee.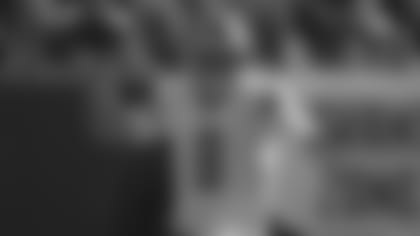 Maybe Matthew Stafford should play with a bad hand every week. Just a suggestion. The Lions quarterback started the game a crisp 10 for 10, and wound up denting Tampa Bay's beleaguered defense for 381 yards in a 24-21 Detroit road win. After being on the injury report and a dicey proposition all week.
True, the Bucs are a disaster, and committed five more turnovers in what is nearly certain to be the final month of the team's Dirk Koetter coaching tenure. But Detroit needed this game to stay in that clump of 7-6 wild-card contenders in the NFC, with both Green Bay and Dallas winning on the road in Week 14 as well.
With the Lions' next two games being against Chicago (4-9) at home followed by a trip to the lifeless Bengals (5-8), Detroit should have every expectation to be 9-6 and perhaps playing a virtual wild-card berth elimination game at home against Green Bay in Week 17. And if Aaron Rodgers (or Brett Hundley) doesn't keep the Packers hopes alive between now and then, the Lions might be that team that sneaks into the playoff field despite being at .500 and on a two-game losing streak through Week 13.
So the Browns hired ex-Chiefs general manager John Dorsey Thursday night, apparently trying to beat other interested teams to the punch, such as the Giants.
I heard from one ex-NFL head coach on Friday via text, and he loved the move: "Dorsey is very good to excellent, and I think he's the perfect guy for the Browns.''
One former NFL quarterback texted me that same day, saying he loved Dorsey's first move after the firing of Sashi Brown, that being the release of underachieving receiver Kenny Britt, who was a centerpiece signing of Brown's: "At least the new guy is starting off right, cutting the fat off the roster. The Browns didn't do their research when they handed Britt that money.''
Cleveland gave Britt a four-year, $32.5 million contract that included $17 million guaranteed, and he had totaled all of 18 catches for 233 yards this season. On a positive not, what a marvel Josh Gordon has been in his two games back with the Browns. Despite missing almost three seasons due to his substance abuse issues, Gordon is still a beast of a play-maker. He scored his first touchdown Sunday since Week 15 of 2013, and it was a thing of beauty, hauling in a high pass from Kizer in end zone to tie the game against Green Bay at 7-7.
Gordon then celebrated by donning sunglasses on the sideline, and you have to admit his future looks brighter by the second.
That was such an incredibly gutty and important win for Atlanta's playoff chances Thursday night at home against New Orleans. The defending NFC champion Falcons (8-5) have to get to 10 wins to have a good shot at making the postseason, and with a Monday night trip to Tampa Bay in Week 15 and a home game against Carolina in Week 17, there's a path to double digits now. The Week 16 rematch in the Superdome against the Saints looks like a sixth loss from this vantage point, underscoring how critical it was for Atlanta to squeak out that quirky 20-17 nail-biter.
Both quarterbacks — Matt Ryan and Drew Brees — made their wholly unaccustomed red-zone mistakes, but it was the lack of Alvin Kamara for most of the game that doomed New Orleans. The gifted rushing-receiving threat left early on due to a possible concussion and his absence quite clearly made the case for how much he deserves the Offensive Rookie of the Year award. The Saints offense was still decent without him, but nowhere near as dynamic as we've seen for most of the season.
With three weeks to go, the NFC South race is as good as it gets in 2017. Three teams separated by one game.
Ridiculously Cool Football Card of the Week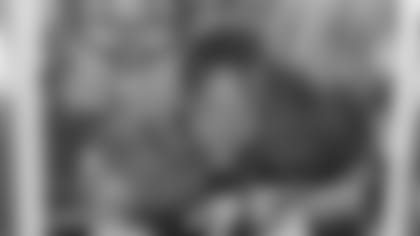 You could easily make the case that Sunday's Eagles at Rams game is the biggest tilt since the NFL returned to the venerable Los Angles Coliseum in 2016, so naturally my thoughts turned to the long gone days when the Rams played a steady stream of big games as a perennial powerhouse in the late '60s and '70s. My earliest NFL memories are of the 1969 Rams and rooting for Roman Gabriel, Jack Snow and Deacon Jones. L.A. started that season 11-0, then faded, losing its final three regular-season games and its playoff opener, at Minnesota. You can have L.T, Lawrence Taylor. I'll take David "Deacon'' Jones as the most disruptive defender I ever saw play. Not only did he coin the term "sacking the quarterback'' before that trick was even recorded statistically, his signature head slap was the most feared maneuver in pro football. Jones was voted the NFL's outstanding defensive player in both 1967 and 1968, and film studies have credited with an astonishing 26 sacks in '67 and 24 in '68, both in 14-game seasons. Here he is in all his glory on his 1970 Kellogg's 3-D card, and those eyes alone tell you some poor quarterback is soon to be in trouble.