Musings, observations and the occasional insight as we absorb a Week 15 in the NFL that grew more intriguing and suspenseful as it unfolded...
In December, there are no ugly wins.* *The entire month, the denouement of the NFL's regular season, is a slog as the injuries mount, the weather grows bitter, and the pressure cooker of a playoff race intensifies with each passing week. It's not about looks, it's about getting the W in the books. Case closed.
So grade Pittsburgh's gritty 24-20 win at Cincinnati's Paul Brown Stadium on Sunday any way you want, on a curve or otherwise. But it goes down as a beauty of a win, and a vital one at that for a Steelers team that has consistently flashed more resilience and determination this season than true domination.
"Yeah, man, it wasn't pretty, but at this time of year, any way works,'' said Steelers veteran linebacker Lawrence Timmons via the phone, just after his late-third quarter interception provided one of the turning points in Pittsburgh's fifth consecutive victory. "At this point, it's not the beginning, it's how you finish things. We didn't start the game the way we wanted to, but we really finished.''
And because of it, the Bengals (5-8-1) are finished, eliminated from the playoff race and facing the stark reality of no postseason action for the first time since 2010. The Steelers (9-5) ensured that scenario by storming back from deficits of 17-3 and 20-6 in another smash-mouth edition of this series, scoring the game's final 18 points to put themselves on the cusp of another AFC North title, their second in three years.
Not that it's going to come easily. Nothing much has for Mike Tomlin's injury-addled and streaky club this year. But here the Steelers are, facing the neat and tidy prospect of owning a one-game lead over 8-6 Baltimore, with the Ravens headed to Heinz Field for a Christmas Day showdown to determine the AFC North next Sunday afternoon. The Steelers will clinch with a win, while the Ravens must win both in Pittsburgh and again in Week 17 at Cincinnati.
When the Steelers were sitting 4-5 through 10 weeks of the season, with four consecutive losses and a host of questions, the playoff picture was anything but this crystal clear. But these Steelers are survivors, and in an AFC that seemingly can't determine which team might be capable of stepping up and challenging top-seeded New England (12-2) for supremacy in January, there's at least the hope that Pittsburgh is starting to measure up to that task.
"I feel like anything is possible,'' Timmons said, after watching Steelers kicker Chris Boswell nail a club-record-tying six field goals before Pittsburgh finally reached the end zone against Cincinnati. "We're in control and we're just out there trying to have fun and enjoy it at this time of the year. What we did today was typical Steelers ball. That's just what we do. We've been doing it for decades. That's what we live by, die by.
"We do have that bend but don't break attitude. And once we stop bending and just start breaking everyone else, that's when we're going to really start seeing our true potential.''
Consider the rest of the AFC warned.
---
Stop me if you've heard this one before, but the Bengals couldn't put away the Steelers at home, despite being in control against their arch rivals for most of the game. In some ways, it was an echo of last January's epic first-round flag-fest of a playoff meltdown by Cincinnati against visiting Pittsburgh. Right down to the foolhardiness of Bengals running back Jeremy Hill trying to mess with the Steelers' "Terrible Towel'' mojo in the course of an end zone celebration.
This time the Bengals blew a 20-6 second-quarter lead and did so amid a flurry of penalties and patented Cincinnati self-destruction. Marvin Lewis's undisciplined defense drew four flags on one fourth-quarter Steelers drive alone, losing to Pittsburgh for the seventh time in eight tries at home. Same old, same old.
I'm never sure what Bengals owner Mike Brown is thinking, but this season's disappointment — after five one-and-done playoff trips in a row — should provide him plenty of reason to make a coaching change and end the Lewis era after 14 years. Lewis is 117-108-3 with Cincinnati, with seven playoff berths, and that sets a high standard for Bengals coaches. But getting Cincinnati to the next level still seems well beyond Lewis's grasp. Patience can be admirable, but it's past time for a change, Mike.
---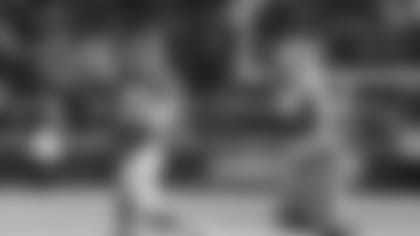 That was a pretty damaging loss for the Chiefs, who have suddenly dropped a pair of home games at Arrowhead in the span of a month, falling to both Tampa Bay (Week 12) and Tennessee — two up-and-coming clubs that picked 1-2 in the draft as recently as last year. Kansas City led the Titans 14-0 early on, but squandered two golden opportunities in the red zone without scoring, and the 19-17 loss in frigid conditions might wind up costing them the AFC West title and/or a first-round bye.
The Chiefs (10-4) are a quality team and a chic pick to make some noise in the AFC playoffs. But quarterback Alex Smith's play still gives you pause at times, and he absolutely can't throw the type of killer end zone interception that he tossed Sunday to Tennessee's LeShaun Sims and get away with it January.
---
The Chiefs finding a way to lose — on ex-Kansas City kicker Ryan Succop's massively clutch 53-yard field goal at the gun no less — got Titans coach Mike Mularkey off the hook in Tennessee's comeback win. Mularkey opted to go for a questionable two-point conversion with his team down 17-16 and 3:12 left to play, and the Titans didn't even come close to converting on the Marcus Mariota pass.
That failure could have ultimately been the game-deciding play, and kept the Titans from making the playoffs for the first time since 2008. But Mariota came through again with a gutsy late-game drive, and Succop played the hero, after first missing short from 53 yards on a kick negated by an Andy Reid icing timeout. (It wasn't cold enough in K.C., he had to ice the kicker?).
If the Titans (8-6) can win at 2-12 Jacksonville next week, it'll assure them of no worse than playing for the AFC South title at home against defending champion Houston in Week 17. I didn't like Mularkey's decision to potentially put his team's entire season on one play, when he didn't have to, but it worked out. In the NFL, as in the rest of life, the winners get to write the history.
---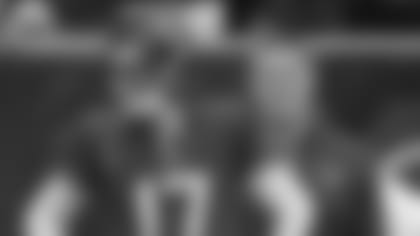 The Texans (8-6) were winners in Week 15 as well, although it probably didn't feel like it, given that they had to admit their much-ballyhooed Brock Osweiler signing in free agency wasn't the masterstroke they assumed. Shocking, I know. For a while there against the Jaguars, the Texans' red jerseys matched the color of their embarrassed faces.
Houston coach Bill O'Brien surrendered to what his eyes were telling him and benched Osweiler in the first half, with his team trailing 13-0 to Jacksonville. Texans backup Tom Savage entered and proceeded to throw for an impressive 260 yards, leading Houston to a crucial 21-20 win and ending the Jaguars' Gus Bradley coaching era at 14-48 (he was fired by Jacksonville owner Shad Kahn after the game, in the NFL's version of a mercy killing).
O'Brien said he hasn't decided who will start next week at home against visiting Cincinnati on Christmas Eve, but my money is on Savage, after hearing the Texans' frustrated fans give Savage a loud, standing ovation upon entering the game. No nuance there. The team's followers have clearly made up their mind about Osweiler. O'Brien probably has, too.
Brock, we hardly knew ye. Somewhere John Elway is smirking.
---
Full disclosure: The Giants have vividly proven me wrong before with their patented late-season hot streaks and playoff runs (Patriots fans reading this just involuntarily flinched). But I don't see this year's edition of the Big Blue being all that dangerous if it reaches the playoffs, even after Sunday's important 16-7 conquest of visiting Detroit lifted New York to 10-4 and put the playoffs within sight.
The defense is plenty good enough to hold its own in January. That's obvious. And yes, defense wins championships they tell me. But Ben McAdoo's offense is basically built around the idea of getting Odell Beckham Jr. the ball, and hoping something special happens. And I'm not even exaggerating. That's it. It's a one-page playbook. But in January, that's not enough.
Kudos to the Giants for getting to at least 10 wins in the regular season for the first time since 2010, the year before Tom Coughlin's guys won a second ring. I picked them to make the playoffs, but not with perhaps 11 or 12 wins. Still, New York needs more offense to deal with the likes of Seattle, Atlanta and Green Bay in a potential playoff matchup. OBJ's one-handed catches are fun to collect, but the Giants can't be a one-man show on offense.
---
Ravens at Steelers next week, with a division title on the line, makes for a really sweet Christmas centerpiece next Sunday, in the late afternoon time slot. But Baltimore will be very much the unwanted holiday guest at Heinz Field. The Ravens have owned Pittsburgh of late, winning four in a row in the series, six out of seven, and nine of 12 dating to 2011. Baltimore beat visiting Pittsburgh 21-14 in Week 9, and if John Harbaugh's club can sweep the Steelers, it'll put the Ravens in position to win the division with a victory at Cincinnati in Week 17.
Baltimore squeaked out a 27-26 home win against a plucky Eagles team on Sunday, when Philly rookie head coach Doug Pederson went all Mike Mularkey and tried a game-deciding two-point conversion that was batted down in the final seconds, rather than opt for a point-after and overtime. With nothing left to lose this season, I get where the 5-9 Eagles were coming from. The NFL certainly wins with Ravens-Steelers on tap next week, because it's still one of the league's glamor rivalries.
---
You have to like where the Packers are these days, starting to make their move like a horse on the outside and gaining ferociously on the field. On a day in which Green Bay somehow blew a 17-point fourth-quarter lead at frosty Soldier Field in Chicago, it's still apparent that things are falling to place for Mike McCarthy's puzzling team. Once 4-6, they're 8-6 and two-thirds of the way towards running that table that quarterback Aaron Rodgers talked of so confidently in November.
The rest of the division all lost in Week 15, and now the Packers trail Detroit (9-5) by just one game, with the ability to catch and pass the Lions in Week 17 at Ford Field. Green Bay outlasted the Bears 30-27, rushing for a season-high 226 yards, but it was another piece of Rodgers last-minute magic that we'll remember about this game. His 60-yard desperation heave to Jordy Nelson on 3rd and 11 set up the game-winning 32-yard Mason Crosby field goal at the final gun, and brought back memories of No. 12's Hail Mary theatrics of 2015.
The NFC North standings say the Lions are still in the lead and the Packers still trail. But it doesn't feel that way. It feels like Green Bay is on its way.
---
What got into the Colts? I didn't see their 34-6 road beatdown of the Vikings coming in any way, shape or form. Indianapolis was up 27-0 at halftime and then understanding got bored with the proceedings. If Adrian Peterson's return from knee surgery was supposed to spark the struggling Vikings, it'll have to be some time in 2017.
If Indianapolis had been capable of playing the whole season as it did against Minnesota, it would have clinched the AFC South crown in late October. Then again, the opponent was the Vikings, and no NFL team has been a bigger enigma this season than The Purple. Where they really 5-0 and the league's last undefeated team at one point, or am I confused by all strangeness we've seen in every direction in 2016?
The Vikings have had serious challenges to contend with, without a doubt. But boy did they come apart at the seams like a cheap suit once the unraveling began. I thought this was a tough-minded team in the image of their tough-minded coach, Mike Zimmer. But I was misinformed. The Vikings raised the flag on this season on Sunday against the Colts.
---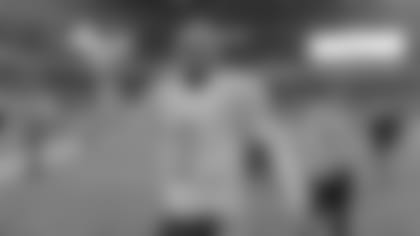 The heck with all the debate over if and when Cowboys backup quarterback Tony Romo should play this season. I'm more interested in what I saw out of another ex-Dallas quarterback on Saturday in the Meadowlands, when Miami's Matt Moore threw for a career-best four touchdowns on just 12 completions in the Dolphins' 34-13 destruction of the woeful Jets. Moore went undrafted in 2007, but put together a strong body of work that preseason in Dallas, and maybe he should have been the guy to solve the Cowboys' No. 2 quarterback issues all these years.
But I digress. Making his first start since the 2011 season, Moore was a maestro, as the Dolphins won by a season-high 21-point margin. In a league desperate for more quality quarterbacking, how did Miami ever keep Moore nailed to the bench for so long? Even with an injured Ryan Tannehill (partially torn ACL) a question mark from here on out, the Dolphins aren't going away and could wind up being a pretty pesky wild-card playoff draw for some AFC contender. Miami's Adam Gase is going to get some well-deserved Coach of the Year support with the Dolphins sitting 9-5 and having posted their first winning season since 2008.
And Moore's big game in relief adds another quirky chapter to the odd backup QB theme that has ebbed and flowed throughout the 2016 season.
---
It's painfully obvious this Jets team is mailing it in as the season mercifully concludes, with those twin ugly primetime losses to the Colts and Dolphins in the past three weeks. The MetLife Stadium crowd was so small Saturday night that you could almost hear the engines running in the players' parking lot (isn't that right, Sheldon Richardson?).
But I'm still not buying the notion that Jets coach Todd Bowles should pay for the club's embarrassing 2016 showing with his job. Bowles is the same guy who led the Jets to a surprising 10-6 finish a year ago as a rookie coach, so which season was based in reality? This one or last year? Even if your answer is 2016, the Jets shouldn't bail on Bowles without at least giving him a third season to break the tie.
I didn't expect the Jets to repeat last season's overachievement, because the schedule got much tougher and they tended to slip up on opponents a year ago. But I didn't expect this kind of train wreck either. Bottom line: Bowles inherited most of the Jets veterans, some of whom haven't exactly busted their guts for him, and he deserves the chance to whittle down the dead wood factor. Next year, the pressure should be on in New York. This year, you swallow hard and endure the mess, as Bowles has largely done.
---
So Jeff Fisher says he wants a chance to coach against the Rams, his former team. Swell. I suppose revenge gets us all out of bed every morning on some level. But why would anyone let Fisher coach against the Rams as anything but an assistant at this point in his career? I can't imagine a team signing up to let him resurrect his mediocrity tour for a third time as a head coach. That hiring would be a 7-9 bull - - - - move if there ever was one. Be careful what you wish for, Jeff. You're at 165 and at least have company with Dan Reeves on the career loss list. One more and you stand alone. In a pole position you don't want to hold.
---
Seems only fitting that the Raiders clinched their first playoff berth since 2002 and got what amounted to home-field treatment at Qualcomm Stadium in San Diego, since they gave up a home game in Oakland this year to face the Texans last month in Mexico City. So this should even things out, with an estimated 80 percent of the sell-out crowd of 68,362 being Raiders partisans.
Oakland's narrow 19-16 win also included a little bit of symmetry for the organization, in that the Raiders were playing on the same field where they lost their most recent postseason game, that Super Bowl XXXVII blowout to Tampa Bay in January 2003. Coming back to San Diego to launch what the Raiders hope to be a new era of playoff football seemed entirely fitting.
Oakland at 11-3 can't afford to take its foot off the gas, like young teams will sometimes do in celebration mode, because it isn't even assured anything better than a wild-card slot so far. But with two weeks to play, the Raiders are the AFC's No. 2 seed and leader in the AFC West. How do you not give Jack Del Rio the NFL's Coach of the Year award for that feat?
---
New England is in the driver's seat for the top seed in the AFC after its efficient, defensively-led 16-3 road dispatching of Denver, and keep in mind that six of the past nine No. 1 seeds in the AFC have gone to the Super Bowl, including three in a row. But we were saying the same thing last year about now, and the Patriots let the top spot slip away from them with back-to-back road losses to the Jets and Dolphins to close out the regular season.
So who's waiting in the final two weeks for New England? The Jets (at home) and the Dolphins (on the road). Familiar. But the good news is that a win against the woeful New Yorkers on Saturday could possibly wrap up the No. 1 seed and make the finale at Miami meaningless for the Pats. So perhaps there will be no last-minute blow to the solar plexis waiting to be administered to New England's postseason plans this time around.
Denver (8-6) is just hanging on to its playoff hopes by its fingernails at this point, and if the Broncos don't make it, it'll mark the first time since the 2003 season that both Super Bowl clubs from the year before failed to make the playoffs (Tampa Bay and Oakland in 2002).
About Thursday night...
I'm with Richard Sherman on this one, Pete Carroll. Throwing from the 1-yard again, are we? We have indeed already seen how that goes. And the entire Seattle organization is still trying to get past that inexplicable play call against the Patriots in the Super Bowl two years ago. Time to learn the lessons of recent history.
Mini-musings...
If the playoffs started today, there'd be a pretty status quo field in the AFC, and lots of new blood in the NFC. In the AFC, New England, Pittsburgh, Houston and Kansas City would all be repeat qualifiers, with only Oakland and Miami cracking the club. In the NFC, it's a different story, where only Seattle is in repeat position at the moment. Dallas, Atlanta, the Giants, Detroit and Tampa Bay all missed the playoff part in 2015…. Who needs Julio Jones on offense in Atlanta? The Falcons have manhandled the Rams and 49ers the past two weeks without their best receiver, running up 42 and 41 points, respectively. I know what you're thinking: It was the Rams and 49ers. But still….Rex Ryan said he doesn't know if he's gone in Buffalo, but it sounds like he doesn't really want to know. At 15-15 in his first 30 games as the Bills coach, he's considerably behind the pace of his first two seasons leading the Jets, when he went 20-12 in the regular season and took New York to consecutive AFC title games. Those days in the AFC East must seem forever ago to Ryan… It was New Orleans 48, Arizona 41 in a shootout in the desert, and I didn't even know Arena Football had made something of a comeback. What a long, strange trip it has been for the Saints and Cardinals both this season. But a tip of the cap to Drew Brees for his 100th career win as a Saints quarterback…. I've been skeptical it could happen all year long, but I think the Browns just might do it, now that their imperfect season is well within reach. At 0-14, Cleveland has just one more tricky situation to navigate: Saturday's home game against 5-9 San Diego. When the always maddening Chargers put their minds to it, they can lose to anyone.
Ridiculously Cool Football Card of the Week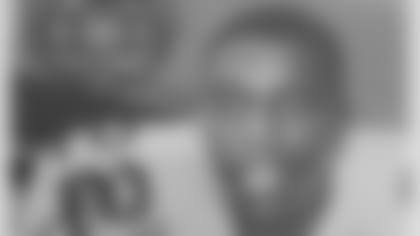 Dak Prescott and Ezekiel Elliott are just the latest in a long line of rookies who carved out first-year starring roles in Dallas, with the Cowboys over the years also getting instant impact from the likes of Calvin Hill (1969), Duane Thomas (1970), Tony Dorsett (1977), and Emmitt Smith (1990), all of whom won the league's Offensive Rookie of the Year honor as running backs. Receiver-return man Bob Hayes didn't capture that award in 1965, thanks to the other-worldly season turned in by Gale Sayers in Chicago, but the guy once known as the "World's Fastest Human'' was still quick to make his mark.
Hayes scored an NFL-best 13 touchdowns in 13 games in '65, with a league-leading 21.8-yard average catch, rolling up a whopping 1,003 receiving yards on just 46 receptions. The former gold-medal winning 100-meter champion in the 1964 Tokyo Summer Games was an electrifying new presence in the league as a rookie, and the deep threat his speed posed forced teams to change the way they approached covering him, popularizing the use of zone defense. Here's Hayes' 1970 Kellogg's card — how sweet is that 3-D effect? — a season in which he touched the ball just 38 times via receiving or rushing, and still managed to rack up an almost unfathomable 11 touchdowns (one every 3.5 touches). Wrap your brain around that kind of impact, Dak and Zeke.