Counting down the days until the players strap on the pads...and all is right again in our football world. That's FOOTBALL, not futbol...
I came across a recent article with an accompanying slide show that depicted some of the great nicknames in sports - and without a doubt, the majority of those clever, memorable nom de plumes came from the ranks of the gridiron. Football simply seems to bring out the best nicknames, with all due respect to Babe "Sultan of Swat" Ruth and Pete "Charlie Hustle" Rose, two of my favorites...and many other great baseball players.
To begin with, a football field is called a "gridiron," isn't it? That evokes images of war-torn battlefields and grim encounters between enemies or rivals, with survival hanging in the balance. And you may not remember him, but Dick "Night Train" Lane, a Hall-of-Fame defensive back with the Detroit Lions from the early 1950's into the '60's, had one of the best nicknames that actually helped to describe who he was - Lane was afraid of flying, so he took night trains to away games while playing in the NFL. Useful, purposeful descriptions apply to many of these names...and humor usually comes along for the ride with many of them.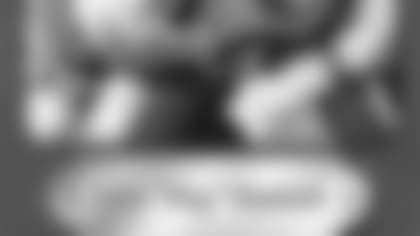 Who can forget, of a relatively recent vintage, William "Refrigerator" Perry of the Chicago Bears? On that same team (sorry for the sore memories, Patriots fans), Walter "Sweetness" Payton. Those guys had two of the best nicknames in football history, on a team that is still remembered as one of the best in history. TV commercials and Saturday Night Live still love to lampoon those Bears as "Da Bears," a simple, somewhat affectionate nickname for the team still revered by thousands of Chicagoans.
Perhaps the Pats were doomed from the start in Super Bowl XX, because the Bears had the better nicknames? New England did have John "Hog" Hannah on the offensive line, who retired after his Hall-of-Fame career ended with that thumping following the 1985 season. Who else from that team - or any other - jumps out at you, with a memorable moniker?
Unfortunately for me, having grown up as a Dallas Cowboy fan, I always knew the Patriots as "the Patsies," from their less-than-stellar days gone by. Clearly, much has changed, especially in the past 20 years. But the past is a part of the present, and there are names that still evoke a simpler, gentler era...even if they didn't equate to actual winning. There are some good ones in the Patriots' past and with the Patriots at present. Here are a few for your consideration as all-Patriot worthy: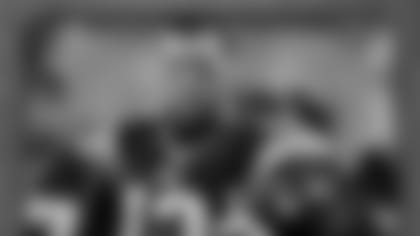 1) Tom "Terrific" Brady:** Sure, the original "Tom Terrific" in my mind belongs to Tom Seaver, a Hall-of-Fame pitcher with the New York Mets. There was also a cartoon character as part of Captain Kangaroo's TV show in the '50's and '60's by that name, but now I'm really dating things. If you can't include even an unoriginal nickname with possibly the best quarterback to ever play in New England...well...then you don't have much of a list, do you?
2) John "Hog" Hannah: As mentioned earlier, Hannah isn't just one of the best to have played for the Patriots - he's still widely thought of as the best offensive lineman (as a guard) to have ever played in the NFL. Period. At 6-2 and 265 pounds, which isn't exactly a heavyweight compared to today's players, Hannah was the epitome of strength, toughness and competitive desire. He had a mean streak. He was relentless. And, he was downright fearsome as a pulling guard, out in front of running backs.
3) The "Homeland Defense": This was the nickname applied to the Patriots' defensive units during their back-to-back Super Bowl 38 and 39 winning seasons. Nose tackle Ted Washington is credited with the naming rights for a unit that featured his addition, along with that of Rodney Harrison, in the off-season prior to 2003. The Patriots allowed a league-low 14.9 points per game and went 8-0 at home that year...bookending the memorable 14-2 regular season with identical 31-0 games against Buffalo, winning the home encounter, of course.
4) "The Law Firm" - BenJarvus Green-Ellis**: Born in Louisiana and having played college football at Indiana and Ole Miss, Green-Ellis was dubbed "The Law Firm" by his teammates thanks to the conglomeration of his several names-as-one. He signed with New England as an undrafted free agent in 2008, was promoted from the practice squad to the active roster in October, and replaced Laurence Maroney as the starting RB against Denver a week later. The first mention of his legally-tinged nickname came during a Sunday night game against the Colts, when announcers Al Michaels and John Madden made the pronouncement. It quickly caught on.
5) "The Brady Bunch," Chad "Ocho Cinco" Johnson, Randy "Super Freak" Moss and of course - "The Razor" (for Gillette Stadium): All have had appropriate places in recent Patriots' lore, some more so than others, some more popular and/or effective than others as well. But here is where I begin to stall - who might be nomen-worthy, as you turn back on the pages of time?
The interesting connection, as I see it, might be that in the current era of doing things "the Patriot Way," few individuals, and few nicknames, stand out above the rest...except for the simple, effective and accurate designations of "winning," and "winners." In recent years, those are the names that have been largely associated with New England Patriots' players.
No clever cognomen really required, beyond that.
John Rooke is an author and award-winning broadcaster, and has been the Patriots' stadium voice for 22 years. Currently serving in several media capacities - which include hosting "Patriots Playbook" during the season on Patriots.com Radio for 13 years, and broadcasting college football and basketball for the past 26 years, Rooke is also a member of the Rhode Island Radio Hall of Fame.