There is no replacing Vince Wilfork. There's no player quite like him in the NFL, much less on New England's roster. You can't just find 350-pound run stoppers "on the street" who take up multiple blockers.
Wilfork's loss to a torn Achilles, as reported by NFL Media's Albert Breer, is especially damaging because the Patriots don't have a true backup on their roster. They are thinner at the position than any time since Wilfork was drafted in 2004.
Free-agent pickup Tommy Kelly has been a find, but he has a different skill set than Wilfork. He already was starting. After that, the Patriots have undrafted rookie Joe Vellano, and Chris Jones, a sixth-round pick of Houston this year who was claimed off waivers. That's it.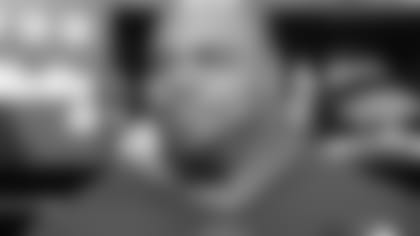 Patriots coach Bill Belichick is good at adapting. Belichick values versatility above all else. He could ask Chandler Jones to move inside to defensive tackle, like the Patriots did during Sunday's 30-23 win over the Atlanta Falcons. That would hurt New England's pass rush. The team also has CFL import Armond Armstead on the reserve/non-football injury list. He can return to practice after Week 6.
Wilfork, a five-time Pro Bowl selection and likely future Hall of Fame candidate, was the rock of this Patriots defense. That's the bad news. The positive spin is that this 2013 Patriots defense is better than any unit Belichick has coached in at least the past five years.
Wilfork was struggling through the worst start to a season of his career before tearing his Achilles, and the Patriots still are 4-0 with the sixth-ranked scoring defense in the league. NBC's Cris Collinsworth hinted that Wilfork previously was struggling with a foot issue. The Patriots primarily use a four-man defensive line, which makes finding a true nose tackle to replace Wilfork less important.
No team is better at adapting than the Patriots. They hope to get Rob Gronkowski and Danny Amendola back on offense, and they hope their defensive core of Jones, Aqib Talib, Brandon Spikes, Jerod Mayo, Devin McCourty, Dont'a Hightower and Rob Ninkovich can carry them.
Wilfork's injury once again hammers home that this is a very different Patriots team. The only three constants in New England: Belichick, Tom Brady and change.