The Patriots return home for their second game of the season at Gillette Stadium to take on the 1-3 Detroit Lions who have the highest point totals in the NFL on both sides of the ball. Dan Campbell's fast and loose style should make for an entertaining game that is still loaded with health questions for the Patriots, starting at the quarterback position.
Regardless of who does or doesn't play, the Patriots need to get on the winning track after getting off to their second-straight 1-3 season start. The Lions will provide a unique combination of challenges and opportunities, with an offense averaging 35.0 points per game but a defense allowing 35.3. It's a fascinating matchup and one punctuated by the return of the Patriots red throwback uniforms for the first time in a decade.
Here are the 11 key areas to watch as the Patriots look to break back into the win column after a two-game losing streak.
Jared Goff
Goff is off to a hot start, throwing 11 touchdowns to just three interceptions while completing 60.9% of his passes. Last week against the Seahawks he was without two of his best weapons but still managed to lead the Lions to 45 points. He is currently Football Outsiders' 5th-ranked quarterback in DYAR. The Patriots shut down Goff the last time they saw him with the Rams in Super Bowl 53 but this offense under Adam Gase disciple Ben Johnson has its own personality and it's hard to argue it hasn't been effective despite the Lions 1-3 start. Finding a way to confound Goff and force him into the kind of key mistakes he had in that last Super Bowl will be a big key, regardless of which weaponry he has around him.
Will Amon-Ra St. Brown or D'Andre Swift play?
The Lions' two best weapons were out last week and there remains uncertainty if they will return against the Patriots. If they do, they're game-changing kinds of players. St. Brown had 90 catches last season as a rookie and picked up where he left off, grabbing 23 balls in three games before suffering an ankle injury. Swift was similarly productive in the first three games, averaging 8.6 yards-per-attempt, largely fueled by a 144-yard rushing day in the opener against the Eagles. While there are some effective depth pieces at receiver and running back, St. Brown and Swift's statuses could have a huge bearing on the contest. Josh Reynolds, who had seven catches for 81 yards and a touchdown vs. Seattle, is the key receiver after St. Brown and DJ Chark, who also missed last week with an ankle injury.
Jamaal Williams vs. Pats Run D
Speaking of those depth pieces, Jamaal Williams showed little drop-off from Swift last week against the Seahawks, rushing for two touchdowns and 108 yards. Detroit will certainly look to get Williams going against a Patriots run defense that ranks 31st against the run in DVOA and 29th in rushing yards-per-attempt. With six touchdowns, Williams has already set a career-high in his seventh season. Credit must also go to the Lions offensive line, anchored by three former first-round picks, Taylor Decker (2016), Frank Ragnow (2018) and Penei Sewell (2021). That trio is a big reason for the Lions offensive success and the Patriots defensive line must be ready for a dogfight against them.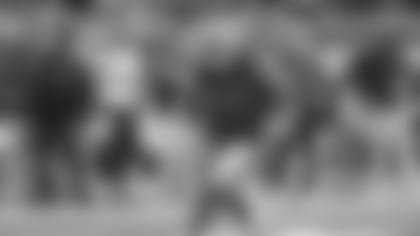 T.J. Hockenson vs. Pats Safeties
Hockenson has had consistent production in his four seasons with the Lions after being selected eighth overall in the 2019 draft but was off to a slower start until last week when injuries struck. The tight end responded with a career day, posting eight catches for 179 yards and two touchdowns. The Patriots come in at 25th in covering tight ends according to Football Outsiders, with Mark Andrews' two-touchdown performance in Week 3 hurting them when Kyle Dugger was unable to play. Hockenson's eye-popping production last week is sure to catch the Patriots' attention and will pose a nice challenge for the safety group that now has Dugger back in the mix.
Aidan Hutchinson vs. Pats Tackles
The rookie second-overall pick Hutchinson is a big and disruptive edge player but logged all three of his sacks in Week 2 and has gone quiet in the last two games with just three tackles and a two QB hits. Unlocking the talented former Wolverine will be a big key for getting the Lions defense on track, expect defensive coordinator Aaron Glenn to move Hutchinson around to take advantage of matchups. Lining him over the offensive right edge could make sense and could be reason for the Patriots to strongly consider making a move to Marcus Cannon who showed well in his debut last week. Hutchinson's fresh legs and burst will be a problem for NFL blockers for a long time, the Patriots can't let him find his stride this week or he could flip the game script with some impact plays.
Zappe or Hoyer or Mac
Early signs are pointing this week toward Bailey Zappe making the first start of his career this weekend against the Lions. Zappe kept the ship afloat when thrust into service last weekend, now how will things look with a full week to prepare with Zappe's strengths and the Lions' weaknesses in mind? Certainly, they'll have to lean once again on Damien Harris and Rhamondre Stevenson's abilities on the ground, but at some point Zappe will have to make more throws like the handful he made in Green Bay if the Patriots are to put up enough points to down the Lions. The stats would suggest this is a Lions defense that can be exploited but is the Patriots offense ready to explode with a rookie quarterback making his first start? This is the kind of intrigue that the matchup is rich with.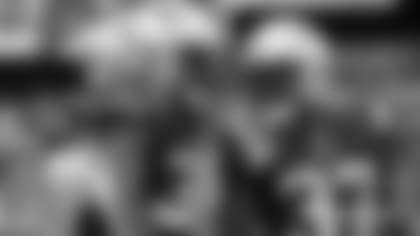 The Two-Headed RB Monster
The Patriots own the top-ranked rushing offense in DVOA while ranking 10th in rushing yards and 13th in rushing yards-per-attempt. Last week they found a nice balance between Harris and Stevenson, with Stevenson emerging as the third-down back Now, they'll face the 32nd-ranked run defense in DVOA that is also 30th in yards and 32nd in rushing touchdowns allowed. If ever there was a time for an old school ground game domination this could be the game. Perhaps the two biggest keys of the game will be to control the game with the two backs. Keep Detroit's offense off the field, keep the pressure of third-and-long off of Zappe and get a much-needed win.
Pats WRs take flight?
The struggles of the Lions defense have been well mentioned by this point, but will the Patriots receivers have the same kind of success that other opponents have had against them? Obviously, the quarterback will play a big part in it. Zappe had some success finding DeVante Parker, Nelson Agholor and Kendrick Bourne last week and there should be even more opportunities this week. A potential return for Jakobi Meyers would provide a reliable boost inside. With Mac Jones continuing to show up at practice, he can't be entirely ruled out either, but at what level of health? As tempting as it must be to attack the Lions defense, there are big questions as to how exactly the Patriots can go about it.
Jamie Collins returns
Jame Collins returned for another stint with the Patriots as the team continues to call on the uber-athletic linebacker in times of need. The team used Collins mostly on passing downs last season and he showed he still can still run and make the kind of eye-popping plays like the interception he made against the Carolina Panthers. Bill Belichick mentioned during his Wednesday press conference that Collins was still recovering from offseason surgery, but his athleticism is always a welcome addition and it wouldn't be surprising to see him heavily involved as soon as he's healthy.
Hunter Henry
With reports that tight end Jonnu Smith is expected to miss some time with an ankle sprain, it puts a bigger focus on the Patriots' sole remaining active roster player at the position, Hunter Henry. Henry had 50 catches and nine touchdowns last season but hasn't produced the same output early on in 2022 with just five catches and no touchdowns. But Henry is certainly better than those numbers and it seems like just a matter of time before he has a big game. He might've been open on the final third down overtime play against the Packers, as Henry still seems to have some untapped potential for the offense this year. Detroit and their 24th-ranked tight end coverage defense could be just what Henry needs to get going.
Pats Pass Defense
The Patriots pass defense is off to a solid start, holding a couple of explosive offenses to minimal explosive plays, but Detroit just might provide one of the tougher tests of the first five games. Jalen Mills' health will bear monitoring, as his physical tackling would be welcomed back against the Lions. Emerging rookie Jack Jones should continue to get his reps but the heavy lifting will likely fall to Jonathan Jones to handle Detroit's biggest threats. He'll likely see plenty of St. Brown if he can play, or Josh Reynolds if he can't. Ultimately it will fall on the front seven, specifically Matthew Judon, Christian Barmore and Deatrich Wise to get after Goff and disrupt their passing game rhythm. The Pats pass defense can't afford to start breaking down this week or the points will pile up on the scoreboard in a hurry.