The Pro Football Hall of Fame announced 122 modern-era nominees, including eight in their first year of eligibility, for their Class of 2020. The list will be trimmed to 25 semifinalists in November, followed by 15 finalists in January, then five will be elected to the centennial class on the eve of Super Bowl 54.
15 of the candidates spent time with the Patriots, but are led by five players most associated with their time in New England. They are:
Ben Coates - Coates spent nine seasons with the Patriots, seeing them go from a two-win team to a Super Bowl contender with many of the core dynasty pieces that would win multiple titles after his departure. He ranks tied for third in team history with 50 touchdown catches and sixth with 490 receptions.
Richard Seymour - A Hall of Fame finalist this past season, Seymour likely has the best shot of those primarily remembered as Patriots. After being selected in the first round, Seymour spent eight seasons with New England, winning three Super Bowls. A dominant defensive end whose stellar play didn't always register on the stat sheet, Seymour anchored the front line of the first dynasty defense.
Willie McGinest - McGinest has a pretty good case for enshrinement as well, still owning the all-time post season sacks record (16). He played 12 seasons with the Pats and had some of the most iconic plays of the first dynasty defense. He made two Pro Bowls.
Tedy Bruschi - The heart and soul of the early-2000's Patriots defense, Bruschi made some of his biggest plays in the biggest playoff moments. He played 13 seasons, all with New England, making one Pro Bowl and twice being named a Second Team All-Pro.
Rodney Harrison - Harrison played nine seasons in San Diego before finishing his final five years with the Patriots, but he might be more remembered for leading New England to two Super Bowl titles and an undefeated season. He was the first NFL player with 30 sacks and 30 interceptions.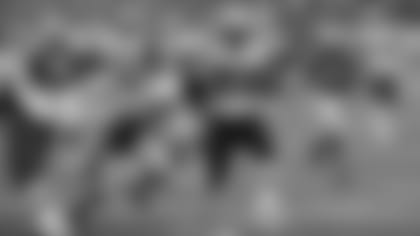 Other candidates who spent a shorter time with the Patriots include a collection of stars from other teams that Bill Belichick gave one last chance to. Most did not make it out of training camp, while only Brian Waters and Corey Dillon were able to produce at a high level for the Patriots.
The Belichick reclamation projects were:
Corey Dillon - Dillon led the Pats to their third Super Bowl title in 2004 and would spend two more season with New England. He scored 37 rushing touchdowns in those three years with the Patriots.
Brian Waters - Waters had one Pro Bowl season with the Patriots in 2011.
Fred Taylor - Taylor had two injury-shortened seasons with the Patriots in 2009 and 2010, registering 424 yards and four touchdowns in 13 games.
Chad Johnson - Johnson spent the final season of his career with the Patriots in 2011, grabbing 15 catches and one touchdown
Torry Holt - Holt started training camp with the Patriots in 2010 but was injured in camp and released.
Reggie Wayne - Wayne signed a one-year deal with the Patriots late in 2015's training camp. He would ask for his release 12 days later and the team granted his request.
John Lynch - Lynch signed a one-year deal with the Pats in mid-August of 2015. He was released less than three weeks later.
Larry Centers - The fullback played his final season in New England in 2003, playing in eight games.
The final two historical players are:
Henry Ellard - Ellard spent five games of the 1998 season with the Patriots and had five catches in his last season.
Jeff Feagles - Feagles spent his first two seasons punting for the Patriots in 1988 and 1989 before going on to a 22-year career that saw him win a Super Bowl and make two Pro Bowls.