Super Bowl dreams are alive almost everywhere (sorry, Jets fans) as NFL training camps spring to life in the coming week, but in many cases that's simply a byproduct of the calendar reading mid-to-late July. If you can't be hopeful now, best hide your eyes once September arrives.
But across the landscape of the league, all is far from copacetic at any given moment, as the never-dull Carolina Panthers so vividly demonstrated for us again this week with the stunning dismissal of general manager David Gettleman. Seventeen-plus months ago, Gettleman's team was 17-1 and seemingly atop the football world as it entered Super Bowl 50. But that was so early 2016.
With every team trying to put its best foot forward as camp opens, here's a quick-take vibe reading around the league of the 15 teams that seemingly have some challenges to their mojo as they stare down the season ahead. We'll rank them in order of perceived worry level, as we attempt to divine the feel and mood of each club as the tough slog to Super Bowl begins anew this summer. Because my assessment is completely tea-leaves driven, a reminder, your results may vary:
Getting that uneasy feeling
New York Jets - As pre-camp vibes go, when the question of "tanking the season'' is the first thing you think of when talk turns to the 2017 Jets, it must feel as if you've almost lost before anyone starts keeping score. There are no doubt a myriad of better vantage points from which to launch a successful campaign. The widespread exodus of veteran playing talent, the hot-seat status of coach Todd Bowles and general manager Mike Mccagnan, the new ownership operations structure of Christopher Johnson being in charge, and the never-ending quarterback quandary (your turn, Josh McCown) add up to an overwhelmingly dismal backdrop for New York. Good luck, Gang Green.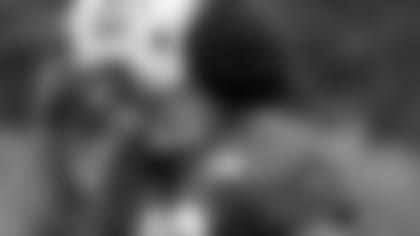 Washington - It was at times a chaotic and dysfunctional offseason in D.C., with the Scot McCloughan drama dragging on way too long and becoming too messy, the Kirk Cousins (did I say that right?) contract stalemate causing unnecessary stress for everyone concerned, and the perception that Washington can't get the easy stuff right hanging over the organization like a black cloud. This is a team with considerable talent, but it feels as if there has been a regression to its bumbling days of yore, and only winning will get rid of that read.
Kansas City -The Chiefs might well be headed back to the playoffs for the third consecutive year and fourth time in head coach Andy Reid's five-year tenure. But there's a "what-are-they-doing?'' unease surrounding the twin moves of saying goodbye to both veteran receiver Jeremy Maclin and successful general manager John Dorsey in June, and that has made some question the prevailing mindset in Kansas City. Add in the always tricky scenario of drafting your future franchise quarterback (Patrick Mahomes II) while your current franchise arm (Alex Smith) is still young enough and good enough to think he should keep the job, and there's the potential for complications in Chiefs-world this year.
Carolina - Like Kansas City, the Panthers made a head-scratching decision to jettison their GM, David Gettleman, in the latter stages of the offseason, and even the hiring of Marty Hurney as the team's interim (and former) general manager doesn't magically make that issue go away. With potential contract extensions for cherished veterans Thomas Davis and Greg Olsen (a possible camp holdout) to negotiate, and Cam Newton's recovery from shoulder surgery to monitor, there's a lot going on in Charlotte. And let's not forget the challenges of departed defensive coordinator Sean McDermott (Buffalo's new head coach) and a playbook that offensive coordinator Mike Shula must update to suit the talents of rookie play-makers Christian McCaffrey and Curtis Samuel.
Cincinnati -It's always exciting when a team adds as much speed as the Bengals did in the 2017 draft, because youth and potential sells hope better than anything. But the pressure is palpable in Cincinnati, with 15th-year head coach Marvin Lewis working in the final year of his contract, and last year's depressing 6-9-1 finish finally removing the "Well, at least we made the playoffs'' safety net. The Bengals took some sizable chances in the draft in terms of character (see Mixon, Joe) and injury history (see Ross, John), and when teams are willing to gamble big, it's usually an indication of how much is on the line for the decision-makers. Now or never time might finally be here for the Bengals.
Reasons to be wary
Seattle - The Seahawks remain the consensus team to beat in the less-than-rugged NFC West. Case closed. But Pete Carroll's prideful and productive club did spend a fair amount of its offseason fighting off allegations and reporting that portrayed its locker room as divided offense versus defense, perhaps not 100 percent enamored with quarterback Russell Wilson, and still reeling from the devastating effects of how Seattle's most recent Super Bowl appearance ended (You remember that one). And all that chatter about chemistry could all result in one of two potential outcomes: It could bring the Seahawks closer again in the "We'll-show-you type of bonding that Carroll is known for, or it could drive a wedge that can not be removed. I still believe in Seattle's Super Bowl potential, but this one does bear watching for signs of disintegration.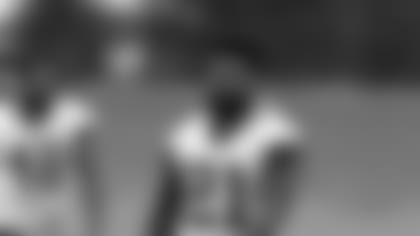 Dallas - The Cowboys always have melodrama surrounding them, but even by Dallas standards, it's been pretty thick of late. There's optimism galore for this team, because the second-year phenom tandem of quarterback Dak Prescott and running back Ezekiel Elliott makes the sky seem the limit. But if you're a Cowboys backer you can't wait for the games to begin again, if only to stop the flood of troubling headlines that dotted the offseason. Cornerback Nolan Carroll, defensive end David Irving, linebacker Damien Wilson and Elliott have all been involved in problematic off-field issues, and Elliott's availability early in the regular season could be affected by a forthcoming league suspension. Handling last year's 13-3 success wasn't quite accomplished with the deftness Dallas had hoped for.
Detroit -The Lions made the playoffs in two of the past three years, but all that has earned head coach Jim Caldwell is the right to work in his lame-duck season, which is typically viewed as a vote of no confidence in NFL circles. So Detroit makes our list for potential volatility in 2017, with a win-now edict hanging over everyone's head. As for bad mojo, there's apparently still plenty of it in force regarding ex-Lions receiving great Calvin Johnson and how he left the organization for retirement in early 2017, and that sore seems to keep festering. Plus the injury to starting left tackle Taylor Decker for at least the season's first month is the kind of shot to the solar plexus that no team welcomes.
Los Angeles Chargers - There's a lot to like about the talent level on the Chargers roster. There's also a lot to dislike about the situation L.A.'s newest team finds itself in: Facing a relocation process that no recent NFL team has successfully navigated, and dealing with the reality of having to play their games in a 30,000-seat soccer stadium and playing the step-child role in their home market for perhaps the coming three year. So the Bolts make our list just based on logistics and the novelty of what they're trying to accomplish. In a league that preaches the avoidance of distractions, the Chargers have signed up for the mother lode. And the news Wednesday that first-round receiver Mike Williams might need season-ending back surgery only makes L.A.'s task that much more challenging.
Pittsburgh - Normally I'd put the steady-as-she-goes Steelers into the "When Do the Playoffs Start?" category and let it ride. But… what….if…. Le'Veon….Bell….holds….out….from….training….camp…and the preseason? That would certainly put a crimp in the Steelers' style. Bell hasn't signed his $12.1 million franchise tender and he doesn't start losing money until he misses a regular season check. He hasn't divulged his intentions for camp, but he wasn't thrilled when the two sides couldn't strike a long-term deal by this week's Monday deadline. And he's not the only Steeler who could potentially go missing in camp. So could starting left tackle Alejandro Villanueva, who remains unsigned as an exclusive-rights free agent and unhappy with the $615,000 tender that came with his tag. We don't know if Pittsburgh has a problem just yet, but two absent offensive starters in camp is no way to launch a Super Bowl run.
Reasons to be worried
New Orleans -That familiar iffy feel around the Saints remains the same, because their defensive struggles make every season seem like Groundhog Day. But it will continue to be the elephant in the room until New Orleans figures out a way to balance out its roster. In addition, New Orleans suffered a couple of blows that make it hard to be real hopeful as the 2017 season beckons, with the Saints assigned to perhaps one of the toughest divisions in the league in the NFC South. Defensive tackle Nick Fairley is gone for the year due to a heart condition that could end his career, and starting left tackle Terron Armstead tore his labrum and now must turn over his job of guarding Drew Brees blind side to first-round rookie Ryan Ramcyzk. And did we mention Brees is in the final year of his contract, which adds an element of the unknown going forward? Adrian Peterson's signing notwithstanding, the Saints lack much positive buzz.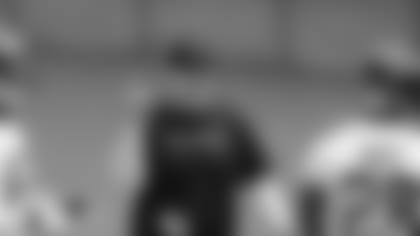 Chicago -I'll merely echo ex-Bears great Brian Urlacher's concerns, which boils down to roughly when a team has two starting quarterbacks, it usually means they have none. Free-agent Mike Glennon and No. 2 overall draft pick Mitchell Trubisky are Chicago's double-pronged approach to the position, and let's hope one of them grabs the job and owns it this year. Because at 9-23 in his first two seasons, coach John Fox needs something positive to unfold to make his case for a fourth year in Chicago. This is a roster that looks like last-place material, and even a return to health by the Bears in 2017 can't overcome all their many limitations.
Minnesota -I defy anyone to predict exactly what's about to unfold in Vikings-land this season. Is this closer to the Vikings team that won the NFC North in 2015 and started 5-0 last season, or the one that skidded to a stupefying 8 losses in its last 11 games in 2016? So much of the mystery in Minnesota is wrapped up in its quarterback situation, with the Vikings not knowing if their starting quarterback beyond this year is Sam Bradford or the still recovering Teddy Bridgewater, both of whom are in the last year of their contracts. But there are plenty of other issue that leave Mike Zimmer's team feeling like a question mark. Can the offensive line solidify after last year's disaster? Will the defense rebound for its second-half collapse? Do they have enough at receiver, and can rookie Dalvin Cook produce as Adrian Peterson's replacement? And is Zimmer past the eye problem that plagued him last year? The Vikings have more than their share of unknowns, and it leaves them looking the Rorschach Test of the NFL.
Atlanta - Let's keep this as simple as possible: The Falcons have to prove they can mount a comeback of their own, after watching New England do so when trailing 28-3 in the third quarter of the Super Bowl. That's the challenge for Dan Quinn's team, and everything it does this season will be judged in light of how it responds to that devastating loss. I like what I hear and see of the the vibe in Atlanta, and the Falcons wisely aren't running from responsibility for their self-inflicted wounds. But their words don't matter this year, only their actions. Anything shy of a return to the playoffs and the Super Bowl hangover will have claimed another victim.
Los Angeles Rams - Sure, the arrow seems to be pointing up for the Rams, who mercifully ended the Jeff Fisher coaching era and hired the impressive and energetic Sean McVay to lead the way, pairing him with the sage old hand known as Wade Phillips, master defensive coordinator. But until we see that second-year quarterback Jared Goff has taken the training wheels off, and that third-year running back Todd Gurley has returned to his rookie form, how much better will these Rams realistically be than last year's 4-12 stink-fest? The mood is good in L.A. at the moment, but the franchise squandered most of its honeymoon period last season, and McVay has to show progress with the offense early on, or things could get nastier than they ought to be. If Goff is off again, the Rams are in trouble.