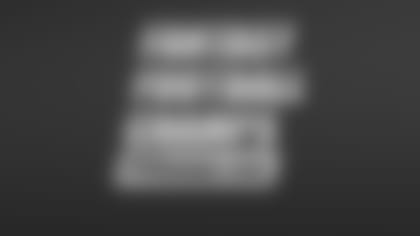 ](http://www.ffchamps.com/)I can't believe we have already turned the quarter pole of the fantasy football season. At FFChamps.com, one of our 10 commandments and strongest draft, waiver pickup and trade strategies is to target the next great offense or, at this point in the season, simply, aim for players from great offenses. Atlanta is firing on all cylinders, with strong play from Matt Ryan, Roddy White, Julio Jones, Michael Turner and Tony Gonzalez. The Patriots seem to be where we expect them but from a fantasy football perspective, I would keep an eye on two key points, 1) the emergence of their running game, and the effect it could have on the usually gaudy stat lines of Brady, Gronk, and Welker. Despite this week's dynamic duo all star performance of Ridley and Bolden, the uncertainty around who will get the rock, especially inside the five yard line, is a bit disconcerting, and 2) the hip injury to Gronk is worth watching closely. With no Gronk I still like this offense but with tempered expectations (we saw what a hobble Gronk meant in Indy last February). I also see Green Bay emerging and New Orleans still a fantasy offense to target, especially Drew Brees. For more on the offenses we love, visit www.ffchamps.com.
The Eagles are a fantasy football enigma. I know that I do not trust Mike Vick in fantasy football or in general. I drafted Shady McCoy in the 1st round of one of my leagues. In one of the early season's most painful moments, Shady failure to score from the 1 yard line while being given the ball on three consecutive downs, costing me my game this week. McCoy is in that moment of time here where he is both trade bait and trade prey. I am still trying to decide which path to take, keep him or move him. He still has immense upside, as shown in the second half of Monday Night's game vs. the New York Football Giants.
I am targeting CJ Spiller. I just traded Dez Bryant for him in one league. Here is the deal: Dez will have one monster, and several "decent, point per reception" games. He will not win you your trophy. In seven of his last 11 games dating back to last season, Spiller is a game changer in fantasy football. I will always bet on a guy who can carry me all the way to the championship.
On the other hand, the Bills schedule the next five weeks includes the 49ers, Cardinals, and Texans. I would look to trade Ryan Fitzpatrick now while his stats still appear impressive before he takes on those dominant defenses and that fierce Buffalo winter. If you can improve your starting lineup with Fitzpatrick by trading to a team in need of a QB due to injury or a bye week, this is the time to move Fitzpatrick.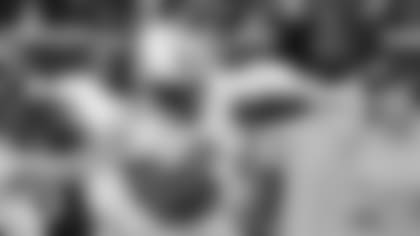 One thing that we really like to do is avoid headaches. This week's "Headache of the Week" is Chris Johnson. Just when he seems to be permanently on our Sit 'Em list, he has a 100 yard game. Now What? Do you need to have week to week angst over which CJ2K will show up? If you can sell another player in your league that Johnson finished stronger last season, has first round upside and is back in gear based on Week 4, make a move but ONLY if it significantly improves your starting lineup. Tennessee is a bad offense with an injured QB. I do not believe CJ will perform consistently. But he still has the potential to single handedly win you a couple of weeks so do not give him away.
What should we all make of Jamal Charles? He certainly looks explosive and is showing no signs of his injury. The Chiefs are a concern, as they seem to fall behind often and fast, which leads to a lot of garbage time, deceiving TD's for Dwayne Bowe and at times, less carries for Charles. However, Peyton Hillis is injured and has not done much and Sir Charles is, at the end of the day, a focal point of the Chiefs offense. The Chiefs are poorly coached and Cassel is overrated (when not in a Bill Belichick coaching system) but they are not as bad offensively as they started and play in a defensively softer division. I am buying Jamal Charles and cautiously optimistic about Bowe, this season's garbage time go-to WR.
FFChamps.com's Commandment #1 of 10 is, "Know thy scoring system." For example, one of my leagues places a huge value on big games. A running back or wide receiver doesn't get any points until he amasses 70 yards running (or receiving but not combined). TDs, especially, longer ones, are well rewarded. In this system I am really targeting Steelers such as Big Ben, Mike Wallace, Antonio Brown, Emmanuel Sanders and Heath Miller. They have the ability to connect deep each and every game. One of these long TD's can swing a week. Two other things to like about the Steelers are 1) Rashard Mendenhall is returning this week. If he remains healthy, he will become a nice RB to have as the season progresses and 2) Heath Miller is delivering the goods and Big Ben has made it clear he wants to get his buddy and long time TE to the Pro Bowl, and the 4 TDs in four games is certainly on target. I expect the Steelers to be a stellar fantasy offense most weeks.
I know I keep harping on Atlanta but right now, Roddy White is set up to have his most monstrous year yet. While Julio Jones was the higher draft choice in all drafts, Rodney is the beneficiary of having Julio double covered on the other side of the field. Other WRs benefiting from being opposite a Stud WR are James Jones for Green Bay, Mike Williams in Tampa, Andre Roberts in Arizona and Lance Moore in New Orleans.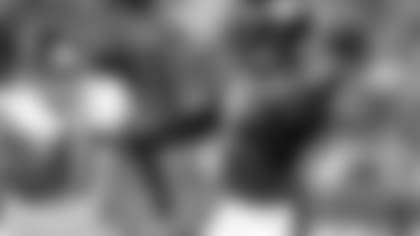 Each week I list five players I am worried about; last week these were Donald Brown, Peyton Hillis, Eric Decker, Ryan Matthews and the Saints backfield. Decker looked much more involved (although I still see Stokely taking targets from him) so I am taking him off this list. And while I still believe Ryan Matthews could emerge strong, he hasn't yet and until he is healthy, he remains in observation. This week's five players are Ryan Fitzpatrick (over entire season), Ahmad Bradshaw, Hakeem Nicks (will he ever be healthy? He's not getting on the field and he has strong fill-ins in Barden and Hixon), Demarco Murray (getting killed by a porous Dallas O-line, and, hence, needs to worry about a fickle owner who likes to order lineup changes from his cell phone), and Mike Vick, who is dragging down other Eagles offensively yet will remain the starter as long as the Eagles keep winning games.
Each week I list five players I'd love to have. Last week these were Tony Gonzalez, Andrew Luck, Vernon Davis, David Akers and Adrien Peterson. I stand behind all of these guys heading into Week 5. This week's five players are Michael Turner, who is benefiting from Atlanta's powerhouse passing game, Larry Fitzgerald, who will see less double coverage if Andre Roberts keeps up his torrid TD pace of 4 in four weeks, James Jones, who after a few years of being one of fantasy football's most hit or miss players, is suddenly seeing targets and TDs with Greg Jennings out (and is on some waiver wires still), Trent Richardson, who is showing signs of living up to the hype, and Greg Olsen, who is getting hot and is Cam Newton's much needed safety valve.
Tweet us your questions @ffchamps or Visit www.ffchamps.com for around the clock rankings, strategy, and one on one advice, all the way through your Fantasy Football Championship. FFChamps.com: Extraordinary Results for Fantasy Football Dominance.