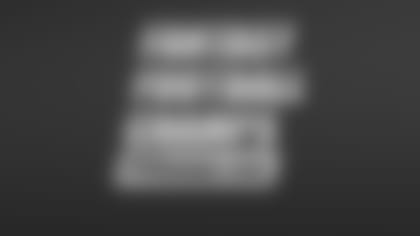 ](http://www.FFChamps.com) Before getting underway, I want to thank the Patriots.com readers for all your comments, tweets and emails each week. I hope you continue to enjoy 1st and 10 and decide to become an FFChamps member. As a Thanksgiving thank you, if you do become a www.FFChamps.com member for next season by Dec. 1, FFChamps will give you a Patriots.com discount AND immediate access for the rest of the 2012 season so you can take advantage of FFChamps for your playoff drive with proprietary rankings, tools and one-on-one advice. Just go to https://www.ffchamps.com/subscribe/ today!
Here we are, Week 11, and for many leagues this week or next week marks the trading deadline for 2012. As I've continually stated, my trading modus operandi is don't trade to trade or because trading is fun. You should only make a trade that clearly meets the "it improved my starting lineup" test. Last night, in one of my leagues, the trading deadline of midnight was approaching and I was back and forth in the 11th hour with another team, trying to work out a win-win major deal. The gist of it was, I needed to improve at running back and secondarily, tight end; the other owner at wide receiver. I had four strong WRs with scoring leaders A.J. Green and Victor Cruz, along with Dez Bryant and the underrated Mike Williams. He had an extra running backs in Ray Rice, Trent Richardson and CJ Spiller. Ultimately, the deal did not occur, largely because Victor Cruz's Week 11 bye week was a problem for both of us as we each needed a Week 11 win to be entrenched in the playoff hunt. He would have done Cruz for Rice if not for the bye week. We tried all kinds of workarounds but ultimately we both said no. Sometimes the best answer needs to be no, even if you want a player badly and need to make a deal.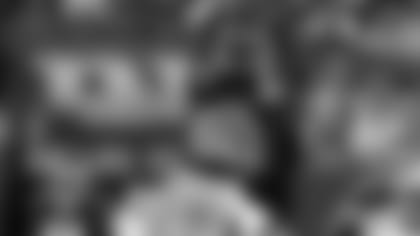 Speaking of trading, if your deadline has not passed, below are players I believe are worth going after right now, and are possibly frustrating their owners a bit, making them available at a value price. First is Victor Cruz, who has suffered in the recently-pathetic Giants offense. Their bye couldn't have come at a better time. Their offensive line can re-group, Eli can rest his arm and Cruz can fix his dropped passes problem. In five of the first seven games this year, Cruz had over 14 fantasy points (Non-PPR). In his last three outings, the Salsa King has just 12 total points. He is too good to not perform over the fantasy football home stretch. Next is Jordy Nelson, who is coming off an injury and is supposedly 100 percent. I expect Aaron Rodgers to pick back up where he left off with Jordy being his main red zone target. Finally, go after Willis McGahee, who is part of a Denver offense and team that is a favorite to represent the AFC in the Super Bowl. As I have stated several times in this column, Denver has one of the easiest schedules during Weeks 14-16 and the remainder of the fantasy regular season as well. Not only is he a great RB to have for the playoff run but he's an excellent buy low candidate considering he hasn't gotten over double digit fantasy points since Week 8. In fact, McGahee is coming off two of his worst games of the year. Keep in mind this is a RB that was averaging double digit fantasy points all season, so to see him fail to reach 10 points the last two weeks is a bit alarming to whoever owns him in your league. There is no better weekly trade advice than www.FFChamps.com Trade Bait and Prey each week. It is a must-have if you are serious about winning your league.
Week 10 was a tough week for injuries. Fantasy football teams nationwide went into panic mode with the uncertainty of QBs Ben Roethlisberger and Jay Cutler, RB Fred Jackson, and WR Antonio Brown. Big Ben is the biggest blow here, as his handcuff Byron Leftwich has not thrown a TD pass since 2008! With Rashad Mendenhall again out, and Brown, this definitely lowers the value of emerging stud wide receiver Mike Wallace. Big Ben's shoulder injury led to a race to the fantasy football waiver wires, where quarterbacks Ryan Tannehill and Ryan Fitzpatrick are becoming emergency fantasy football starters. Big Ben is one of the all time most underrated, great fantasy football performers, and has led many a team to their championship trophy. He is also the modern day Dan Pastorini, the ultimate football warrior, so if anyone can return from this injury at some point in the fantasy football season, Big Ben is the one who will.
I don't spend too much time writing about fantasy football defenses. A few notables: The Chicago Bears unprecedented number of turnovers and defensive TDs, led by potential MVP Charles Tillman, are actually helping teams win their weeks. Last week, the Broncos won a league for me defensively, with 27 points on the back of two defensive/special teams touchdowns. What about the Patriots, whose pass defense continues to appear as the worst in the league, rendering 37-point Tom Brady games at risk to lose? The talk radio shows and message boards are lit up here in New England with people even questioning Bill Belichick's defensive genius reputation. Defensive backs Devin McCourty and Patrick Chung are taking the brunt of the ire but I believe there is more to it. It is true that these Patriots D-backs appear not to be able to cover my kids' great grandmother, something that doesn't bode well as Reggie Wayne rolls into town this week. However, if you watch closely, the Patriot's pass rush is virtually non existent. They do not attack the opposing QB, they rarely blitz effectively, and when they do register a sack, it is after the QB is in the pocket for too long and they eventually get to him or force him to run, and end up with a 4-5 yard sack. There are no blistering hits, no immediate forced turnover or mistakes. It is impossible to cover today's best WR's for more than 5-6 seconds. A good pass rush makes a better cornerback. That said, I am boldly predicting the Pats D has a better week against rookie Andrew Luck, who is due for a rookie-like outing. I'm predicting a Patriots defensive TD this week.
As we continue to monitor strength of schedule with our Strength of Schedule tool at www.FFChamps.com, the Colts, Broncos and Panthers all should have strong finishes. Yes, the Panthers. As awful as Cam Newton's second season has been, I believe there is some opportunity for him to make up some ground here in Weeks 11-16. Cleveland also has a very good schedule, so if you have Trent Richardson and even rookie WR Josh Gordon, they may be great for you down the stretch. Houston, arguably the best team in the NFL, has a cake schedule with Jacksonville, Detroit, Tennessee, New England, Indy and the Vikings the rest of the way. I expect Arian Foster and Andre Johnson to dominate some of these weeks.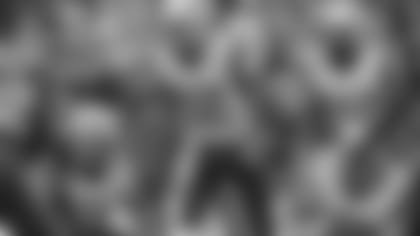 The FFChamps Strength of Schedule tool works both ways. A few teams that have very difficult playoff Weeks 14, 15, 16 matchups are the Patriots, who play Houston and San Francisco in Weeks 15 and 16 before they see a lesser opponent in Jacksonville Week 16. Both the Texans and 49ers games are on December nights, when it will be cold. While the Pats have a great offense, are at home, on national TV and led by Tom Brady, these are top-notch defenses. The sledding may be tougher than normal for Stevan Ridley and the passing game. If you have Brady, Welker or Gronk, you do play them, no doubt, but playoff weeks are bad weeks to play these powerhouse defenses. If you have tandems such as Brady/Gronk, you may want to diversify and only play Brady if you have a viable back up TE. The Vikings play the Bears in Week 14, the Rams underrated defense in Week 15 and the Texans Week 16. As it stands now, they have an inexperienced, struggling QB in Ponder and two offensive weapons, fantasy football Stud Adrian Peterson and rising stud Percy Harvin. Harvin is banged up but should be back and AD is absolutely on fire but the Bears and Texans are amongst the toughest run defenses in the league. The Chargers play Pittsburgh, Carolina and the Jets 6th ranked pass defense in Weeks 14-16, also a reason to keep an eye on Philip Rivers, Ryan Matthews and Antonio Gates. If the Chargers are struggling heading into Week 14, you may want to consider making a bold move and sitting any Rivers, Matthews or Gates. As we get close, I will elaborate more on our thoughts on these players in this column.
Following FFChamps Ten Commandments No. 4, "Thou Shall Draft/Play Players from the Next Great Offenses," my ongoing 1st and 10 column's obsession with the Tampa Bay Buccaneers continues. Greg Schiano may just be a coach of the year candidate and the main players on this offense continue to shine. Josh Freeman, Doug Martin, Vincent Jackson and Mike Williams are putting up big numbers and I would ride your Bucs hard here. The Bengals offense appears to be jelling, and there is no more powerful fantasy football player right now than A.J. Green. The only red flag on the Bengals is their tough Weeks 15 and 16 vs. Pittsburgh with Troy Polamalu and the Eagles, who despite their offensive woes have a solid pass defense. Other great offenses are the Patriots, Texans, Falcons, Packers, Broncos and Saints.
At this point in your season, you need to focus on whom to start each week. Making the right starting lineup calls likely will determine if you win the games you need to get to the playoffs, advance in the playoffs and win your Super Bowl. At www.FFChamps.com we are hard at work running numbers to set the FFCPI, which is our weekly Who To Play index, and the Rest of the Way Rankings. As discussed in this article last week, we always play our studs if they are healthy, even vs. difficult defensive matchups. This week in the FFCPI our 1-3 at each position are, in order, QBs Brees, Manning Brady; RBs Foster, Martin, Charles; WRs Calvin Johnson, Welker, Wayne; TEs Graham, Gronk and Gates.
Each week I list five players I'd love to have. Last week these were T.Y. Hilton, Ronnie Hillman, Owen Daniels, Mikel Leshoure, James Jones and Randall Cobb. Daniels ended up not playing vs. the Bears but should return this week and is still on this list. Hilton and Leshoure had quiet weeks, but expect both to bounce back, noting that the Colts have a softer upcoming schedule. Jones and Cobb were on a bye and remain strongly on the love to have list. This week's five players I'd love to have: CJ Spiller, who is now once again the starting and sole option for the Bills. Note that in Weeks 1 and 2, when Spiller was the starting running back, he went for 169 yards and 1 TD Week 1 and 123 yards and 2 TDs Week 2. He is one of the most explosive players in the league and has the potential to finish how he started the season and finished 2011. If he does, he can win you your league, bottom line; Daniel Thomas, who is one of the lesser known 2nd year running backs, and seems to be gaining carries and receptions each week. Thomas is fast, strong inside the 5, and is the future vs. Reggie Bush who is hit or miss; Eric Decker, who will likely have a great rest of the season considering Peyton Manning is his QB, Demaryius Thomas is one of the best receivers in the game and will draw double coverage. Denver has a strong running game with Willis McGahee, and as mentioned earlier, a great rest of the way schedule; Tony Romo, a bit out on a limb, still he can sling the pigskin as well as anyone, has a solid core of wide receivers and usually puts up good stats at the end of the day; and, not to state the obvious or re-state what I said in past weeks, Calvin Johnson, who despite only one trip to the end zone, is getting healthier and amassing massive yards per game, which tells me the TDs will come.
!Each week I list five players I am worried about. Last week these were all Eagles offensive players subjected to Mike Vick as their QB and Andy Reid as their head coach, Jamal Charles, Darren McFadden, Antonio Brown and Hakeem Nicks. A lot happens in a week. Vick is now out, which gives the Eagles studs like McCoy, Jackson and Maclin a boost, especially McCoy. Brown and McFadden are still hurt, and thus remain entrenched on this list, Nicks remains as long as he is banged up and the Giants offense continues to stink, and Charles bears watching and could even flip from here to the players I'd love to have list, as he ran for 100 yards against a tough Steelers defense and as noted, has a great schedule the rest of the fantasy football season. This week's five players I am worried about: Mike Wallace, who is absolutely the Steelers go-to receiver with 6 TDs, but now will have Byron Leftwich throwing to him and not Big Ben, and, with Antonio Brown out, more double coverage; Saint RBs, as it's impossible to know which of Pierre Thomas, the surprisingly explosive Chris Ivory, or the returning-from-a-broken-hand-sooner-than-anyone-thought Darren Sproles, will be most involved in the offense week to week. I do believe the Saints have been a better offense with a true running game, something Thomas and Ivory provide more than Sproles, who is primarily a pass catching back; Michael Turner, a repeat name on this list, who had 15 yards on 13 carries last week vs. the Saints last-ranked run defense. This may be just a bad week, and I do believe the rumors that Jacquizz Rodgers will replace Turner as the starting RB are completely false, but you may see more carries from Rodgers. It is concerning to see Turner struggling on such a great offense and it makes me wonder if he has carried too much of the load and is wearing down. However, I would not panic yet, he may turn it around this week but he returns to this list yet again while we wait and see; Brandon Marshall, who has been one of the top three fantasy football wide receivers to date this season, but, may suffer with Jason Campbell at QB and Jay Cutler out, at least this week. You will need to start Marshall in all formats but I'm definitely concerned about the repercussions of losing Cutler, who has built a rapport with Marshall dating back to their time together in Denver; and Ryan Matthews, who has one TD and zero, I repeat zero, 100-yard games this season, is banged up, and is on a Norv "worst coach in the NFL" Turner team that has a brutal schedule (see above) the rest of the way.
Remember to become a www.FFChamps.com member for next season by December 1 and get the rest of this year and the Patriots.com discount at https://www.ffchamps.com/subscribe/, and to tweet us your questions @FFChamps or Visit www.ffchamps.com for around the clock rankings, strategy, and one on one advice, all the way through your Fantasy Football Championship. FFChamps.com: Extraordinary Results for Fantasy Football Dominance.
Have a safe, healthy, fun Thanksgiving, Go Pats and dominate your fantasy football league.