Happy New Year fantasy football diehards. This will be the second to last 1st and 10 for this season. I will give some fantasy football playoff format strategy this week and weigh in with some early thoughts on the 2013 season next week. I look forward to bringing you a detailed FFChamps NFL draft analysis from a fantasy football angle in April and picking up the pigskin again in early July as training camps open and the preparation for yet another fantasy football title run begins.
While the traditional fantasy football league season is over, there are several playoff fantasy football games available online, all with different formats. NFL.com is offering a playoff game and if you become a http://www.ffchamps.com/ member for next season before the first wild card game kickoff, FFChamps will give you a Patriots.com $30 discount and a free entry into our awesome fantasy football playoff game as well, running wildcard week through the Super Bowl. The advice and strategy are top-notch and you can win great prizes in the FFChamps fantasy playoff game.
There are many formats to fantasy football playoff leagues, including games where you pick a new lineup each week and games where you draft before the start of the playoffs and as players' teams lose, your players are eliminated. There are also many scoring formats so FFChamps.com Commandment No. 1: Know Thy Scoring System, applies for the playoffs. I am in a league that will draft today and awards points for TDs, field goals and 100 yard games for position players and 300 yards for a QB.
In a player elimination format, the key is obviously to try to draft players that will have the most impact and also play in the most games. The skill set changes, as you not only need to assess a player's fantasy football upside but also be adept at picking winners, not an easy task this season. If you can successfully identify the studs from a team that does not have a bye and ends up playing in the Super Bowl, you will likely be in the driver's seat in a player elimination format. In 2009, I drafted Kurt Warner in my fantasy football league. The Cardinals did not have a bye week and Warner's amazing playoff performance that took the Cardinals to the Super Bowl gave me a walk-away victory. I'm going on a limb and against the popular opinion that despite the Texans recent woes, they will beat the Bengals at home and have a chance to win a divisional game. Therefore, Arian Foster and Andre Johnson are strong picks and may be discounted as the masses believe the Texans will lose their wildcard game. The Packers will need to play four games to win it all. James Jones led all WRs in TDs this season and is a great playoff format pick, as is Randall Cobb and Aaron Rodgers.
We will look at the field, position by position. Strategically, I would look to diversify. This is key. I do not want you to take Tom Brady and Stevan Ridley or Matt Ryan and Julio Jones in an elimination format. While these tandems may work during the season, they are too risky in a playoff fantasy football game.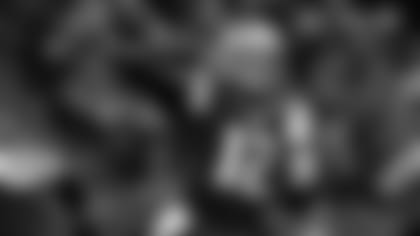 At quarterback, Tom Brady and Peyton Manning are the two best picks overall so it comes down to which team you believe will advance to New Orleans (with Houston as a long shot as stated above). Since I am not biased and am a Patriots fan, I will draft Manning if I can, and be happy if I am wrong and the Patriots advance. Matt Ryan is next in line and, as a sleeper, Colin Kaepernick is a good bet as San Francisco is the best team in the NFC and has a great shot to go all the way. If they do, the rookie will perform in a playoff format. I would steer clear of Christian Ponder, Joe Flacco and Andy Dalton.
At running back, especially in a TD format, Stevan Ridley is a great value pick. He likely will go after Foster, Adrian Peterson, and Marshawn Lynch but he gets the ball inside the 5 yard line and is a strong red zone runner. Foster is a super bet, especially if he drops a pick or two. Obviously, Peterson is the best RB available but if you draft him, do so only if you believe the Vikings can beat the Packers. The aging Michael Turner and Frank Gore score TDs and one of their teams likely will be in the Super Bowl. Rookie Alfred Morris has been on fire in the Red Zone. Lynch is the next best back after Peterson and therefore, I would draft Morris or Lynch, depending on who you see winning the game. I say Lynch. Knowshown Moreno will remain hot as well. I would avoid Packers running backs.
At wide receiver, James Jones should continue his red zone prowess, Demaryius Thomas is the cream of this WR crop and should be the No. 1 WR drafted. Welker is a tad overrated since the Patriots have so many TD options and the tight ends tend to get the first look in the end zone. After Thomas I would go with Julio Jones, James Jones, Andre Johnson and Randall Cobb. If Seattle advances, Sidney Rice can have a multiple TD game, and Reggie Wayne is always to go-to when it matters. I would avoid 49ers and Ravens wide outs.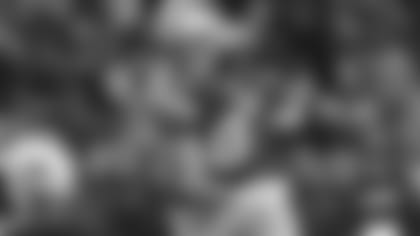 At tight end, it is all about Gronk. He is the standalone best TE and is worth taking ahead of any WR in all fantasy football playoff league scoring systems. Aaron Hernandez is also a good pick but I expect Gronk to shine brighter. Other tight ends that could overachieve are Tony Gonzalez and Vernon Davis. Something tells me Davis will become the go-to for Kaepernick these playoffs. Jacob Tamme is a sleeper and is draft-able near the end of your draft. Any TE Peyton Manning is throwing to is a good bet.
For kickers, the same rules apply as in the regular fantasy football season. Draft kickers that are kicking in domes or good weather, on teams that struggle to score in the red zone and on teams that have a great likelihood of advancing to the Super Bowl. I believe the top three kickers are Matt Bryant, Matt Prater and David Akers with Shayne Graham as a sleeper, again sticking with my risky Texans theme. For defenses, it is easier than during the season. Defenses and special teams usually get awarded points for touchdowns. Seattle is a great choice as they force turnovers and have an all-time great kick returner in Leon Washington who can bring it the house on any given kickoff or punt. In order, the 49ers, Falcons (Asante Samuel seems to always make something happen in a big game), Patriots, Texans and Broncos defenses are my next picks.
If you are in a format that sets a new lineup each week of the playoffs, follow the guidelines above and also make sure you check out FFChamps.com for our playoff fantasy football FFCPI weekly rankings, and Football Nation Live on Patriots.com Thursday's at 4pm for up to the minute strategy from our hosts Bill Enright and Todd Devries.
Remember to become a http://www.ffchamps.com/ member for next season by the Saturday, January 6th wild card kickoff and get the Patriots.com $30 discount and the chance to play in our playoff fantasy league at https://www.ffchamps.com/subscribe/, and visit www.ffchamps.com for around the clock rankings, strategy, and one on one advice, all the way through your Fantasy Football Championship. FFChamps.com: Extraordinary Results for Fantasy Football Dominance.