Three weeks and counting until the football season really gets started with training camps opening around the NFL. So what is it that we really have to look forward to?
First of all, I'm not entirely certain 100% of this audience is ready for the fall just yet...seeing as a cold, brutal winter is barely in our rear-view mirrors in New England. But being ready for football is a completely different story, and with the NFL's omnipresent appearance on our sports landscape, what is it about the upcoming season that keeps us hanging on almost every written or spoken word, longing for more?
The chase for another Super Bowl trophy? Fantastic performances that lead to record-setting seasons? The chance to see new stars emerge, and older stars shine brightly once again? And what about the ultimate question: which teams are built to last – to hold up under injury, injustice and/or indignity – and which teams are pretenders, rather than contenders?
They all got me thinking. Got the juices flowing a bit, too. So with these questions in mind, we'll jump in head-first on each...and feel free to share your thoughts below:
Everyone is 0-and-0, right? But it's also not hard to see, based on the last year or two, which teams are primed and poised to contend, rather than pretend otherwise. Absolutely, the Patriots belong in this discussion, if for no other reason than the existence of TB12 at quarterback. In the current NFL landscape, offense is the priority while defense has taken on an entirely different meaning. It's no longer "can you stop" someone, but "can you slow them down enough?" In this vein, the health of Vince Wilfork, Tommy Kelly, Jerod Mayo and Darrelle Revis will play a significant factor in the Patriots' challenge. Let's also consider the defending champs, Seattle, since they arguably had the most dominant defense a year ago, and a QB (Russell Wilson) who manages the game as well as anyone can.
Repeat performances, however, are the exception...and not the rule in the NFL. San Francisco, Green Bay and New Orleans also rep the NFC at this early stage...while the Patriots should be joined by Denver, Cincinnati and perhaps Kansas City and Baltimore in the AFC. And don't sleep on the Miami Dolphins or the New York J-E-T-S, either, with their emerging defenses. Never let it be said we've provided bulletin board material in this forum.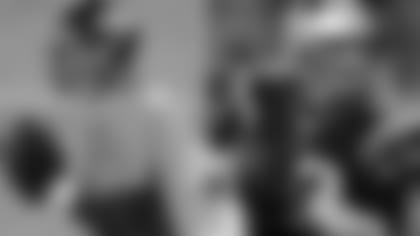 This isn't cut and dried, by any means. Injuries always have a way of figuring into the equation and potentially limiting opportunities. But if health is a given, you could see things like 1) the 1st passer to reach 65K yards in a career (Peyton Manning, he needs only 36 yards); 2) Tom Brady hit 50K passing yards in his career (he needs 851); 3) 500 career TD passes (Manning is 9 shy); 4) Two running backs surpassing 11K career rushing yards (Steven Jackson, 319 away...Adrian Peterson 885); 5) Two receivers with 14K receiving yards (Reggie Wayne, Torry Holt), when only eight have hit the mark in NFL history.
Defensively, big numbers are in relatively short supply, although if Ed Reed finds a spot for himself, he's six picks away from 70 in his career...a mark that only three players in history have previously reached. And because sacks are a relatively new career statistic, John Abraham being 6.5 away from 140 in his career may or may not be an impressive accomplishment. Yet, only five players have more than 140 recorded sacks during their careers.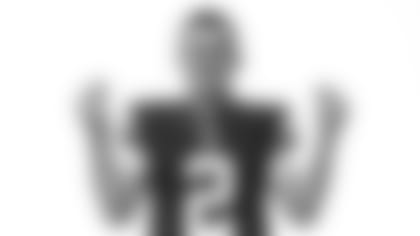 As for newcomers, there may not be an NFL debut as widely anticipated as Johnny Manziel's in Cleveland. For a player selected at 22nd overall, the first-ever freshman Heisman Trophy winner has a wide-open game that appeals to fans...and an apparently wide-open lifestyle to match. Whether either one translates well to what works in the NFL will be the subject of much scrutiny. There will certainly be attention paid toward #1 overall pick Jadeveon Clowney at Houston; around here, whether or not top draft selection Dominique Easley is able to contribute right away (if at all) will be a frequent topic of discussion. Jets' first-round pick Calvin Pryor has already opened his mouth about the rivalry with New England...but does he back up his early words, or insert his foot into the opening?
Oh yeah. Much to look forward to, and this just scratches the surface. As for the veterans, the potential comebacks for players like QB Robert Griffin III in Washington, and our own "yo soy Fiesta" TE Rob Gronkowski will be widely anticipated throughout the league. Two more veteran players could have a direct effect on the Patriots' chances for success next season, depending on their comeback-ability – QB Michael Vick now in New York, and LB Von Miller returning in Denver.
This cuts through the hype, the stories, the bluster and the nonsense. It's really quite simple – which teams are best-prepared to weather a 21-week marathon of physical persecution and mental anguish? Okay, maybe that's a bit over-the-top. How about...which teams are deep enough in roster talent to overcome the injuries which invariably always occur over the course of a season? It's not an easy question to answer for fans, for media – even for the teams themselves to answer right away. Injuries are the x-factor, as no one can accurately predict what will happen...and to whom.
Few can anticipate breakout performances from relatively unknown players, whether they're rookies or veterans. But it is precisely those performances that elevate teams from pretender-to-contender status. Has a front office built its' foundation well? Have the coaches and personnel departments made the right decisions, selected and signed the right players? And then, can those players step into the breach when they're asked to?
Great questions, all of them. And part of the fun anticipating the start of 2014...as we hurry up and wait for it to get here.
John Rooke is an author and award-winning broadcaster, and has been the Patriots' stadium voice for 22 years. Currently serving in several media capacities – which include hosting "Patriots Playbook" during the season on Patriots.com Radio for 13 years, and broadcasting college football and basketball for the past 26 years, Rooke is also a member of the Rhode Island Radio Hall of Fame.