It was an eventful first week of free agency for the Patriots, headlined by the monumental departure of Tom Brady, but the team has continued to do business as they have over the last two decades. While things will undoubtedly be different with a new quarterback under center, Bill Belichick is still aiming to build a smart, tough football team that will be competitive with the rest of the NFL.
The offseason started by retaining key veterans and team leaders Devin McCourty and Matthew Slater, both critical locker room presences who ensure that even after Brady, the team will have some continuity with the leaders of their defense and special teams.
The biggest surprise move came by applying the franchise tag to guard Joe Thuney. Most expected Thuney would score a big contract elsewhere, but there is no debate that Thuney was one of the most reliable and steady young players on the Patriots. That's why retaining him, and hopefully working out a long-term deal that knocks down his sizable cap hit, makes sense even if they already gave Shaq Mason a long-term deal and guard is one of the easier positions to fill.
On paper, these three moves gave the team a good starting points in all three phases. The defense and special teams kept their leaders and the offensive line looks like it will remain intact and ready to give a new quarterback a high level of protection. With those pieces in the place, the team turned their attention to external free agents.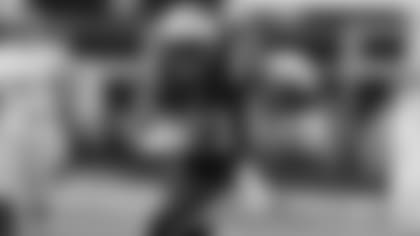 Former coaches come calling
The departures of the Patriots own free agents was of little surprise, especially because all of them jumped to former Patriots coaches. Kyle Van Noy, Elandon Roberts and Ted Karras joined Brian Flores in Miami. Jamie Collins and Danny Shelton signed with Matt Patricia's Lions, while the New England also shipped Duron Harmon to Detroit for a fifth-round pick. Nate Ebner went to the Giants with his old position coach, Joe Judge.
These departures will give New England a collection of compensatory picks in 2021, but all will leave significant holes that need to be restocked or require young players step up into more significant roles. Most notable will be the turnover in the front seven, where the 2020 Patriots will look much different. Aside from the uncertainty at quarterback, this is where the team's critical flaw could be at this point in March.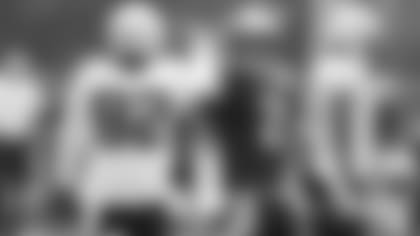 Building a team, not collecting talent
Patriots fans are no strangers to pulling their hair out because of the lack of splash moves in the early days of free agency. There are exceptions, Stephon Gilmore immediately comes to mind, but most often the Patriots target mid-range value options to fill out the holes on their roster, ensuring they don't have to reach for needs in the draft. If ever there was an offseason not to expect a free agent splash it's this one. With limited cap space and a reset of sorts going on, spending big money on a veteran just doesn't make sense.
The reported additions of defensive tackle Beau Allen and linebacker Brandon Copeland help offset the losses of Shelton, Collins and Van Noy, while safeties Adrian Phillips and Cody Davis would replace parts of what Harmon and Ebner did. On offense, Damiere Byrd could add an element of outside speed while Dan Vitale is a versatile back who can do multiple things for the offense and special teams. A full breakdown of these five additions can be found here.
Finally, bringing back Brian Hoyer reinforces the quarterback room with an experienced veteran who knows the Patriots system as well as anyone out there.
The common thread with these signings is that they're all culture fits, going back to the famous Scott Pioli quote, "we're building a team, not collecting talent." That is remaining true even post-Brady. These free agent signings are former captains, willing special teams contributors, off-field role models and true football players. Many worked their way up after being undrafted and play with that chip on their shoulders. As much as the Patriots have been Brady and Belichick, these are the kind of players they've sought out to fill their roster for the last twenty years and it's been largely effective in building surprising units that play smart and tough football.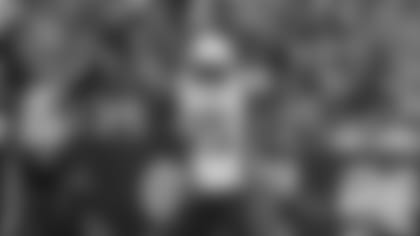 Work to be done
A week into free agency what do the Patriots have left to do in free agency and the draft? An easy place to start is at kicker after the team released Stephen Gostkowski on Monday. Bringing back Nick Folk and then drafting a rookie to compete with him seems the most likely approach.
The strength of the 2020 Patriots appears at this point to be the offensive line, running backs and the secondary, while the front seven, receivers and tight ends could still use a boost. To some degree they must rely on younger players in those spots. N'Keal Harry, Chase Winovich and Ja'whaun Bentley have huge opportunities available to them.
Starting jobs are there for the taking at defensive tackle and linebacker, with the pass rush being the biggest concern. Van Noy and Collins were two of their most effective players getting after the quarterback and even if their entire secondary from 2019 returns, it won't matter if opposing quarterbacks have all day in the pocket. Bringing back Shilique Calhoun could be an option to help there.
Offensively, stocking the tight end and receiver positions via the draft makes the most sense. If they're turning things over to Jarrett Stidham, surrounding him with players he can develop with, along with the three rookie receivers from last season would be in the team's long-term interest. This is a loaded receiver draft class and picking up an impact target to play with Stidham long term and complement Harry, would be ideal.
Post Brady, the Patriots are in uncharted territory. For the first time since the 90's, there's uncertainty at the most important position in the game. That will be the biggest factor of 2020, but the team has maintained their philosophy and that should continue into the draft, where maximizing their picks and re-stocking for the future remains the biggest priority of the offseason.
This could be the most important draft for the Patriots in the last 20 years.