The Patriots have followed their usual team-building plan this offseason, reportedly signing a collection of versatile mid-range free agents that don't break the bank. Aside from some splash years, hello Stephon Gilmore, this is what the Pats do in free agency - fill out their roster with players who fit their mold and culture and often play special teams.
While not exciting to some, there's no question the initial batch of signings are very Patriot-like and will provide the team with depth in critical spots where things have been left thin following a significant number of departures.
I dove into the film to get a better idea of these first five reported signings to get a sense of how they might fit in New England and what their respective ceilings might be. We'll leave Brian Hoyer out of it since he's been here before.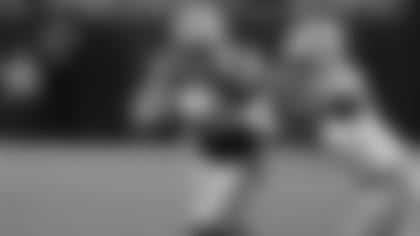 On paper it might seem like the addition of Vitale is directly related to James Develin, but he's really more of an H-back than a pure fullback like Develin. He looks surprisingly comfortable as a route runner and catcher, it's a wonder he only had seven receptions last season.
Aaron Rodgers backed this up. "In a non-disrespectful way, he's surprised all of us with his athleticism. You look at him sometimes, you think, meathead, weight-room guy. But you realize he can run, he can catch, he can read coverages," Rodgers said last summer.
Vitale also has experience as a sole third down back, which speaks to his receiving skills as well as his dedication to pass protection.
As far as special teams, Vitale played a number of roles, including the personal protector for the punt team, a spot that the recently-departed Nate Ebner occupied for many years.
Vitale is not just a lead blocker, he can back up multiple roles, including third-down back, h-back, and even F tight end while being a core special teamer. Vitale should find a way to contribute and give Josh McDaniels an interesting toy to play with.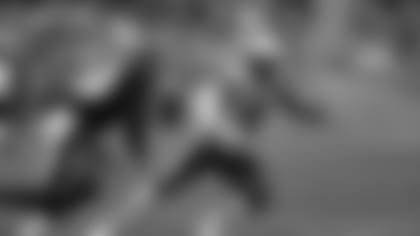 After reportedly being signed shortly after Duron Harmon was traded, you might be tempted to think Phillips was a replacement for Harmon, but he's much more a strong safety/nickel linebacker than a back end defender with range like Harmon was. He's at his best in the box, where he can drop into coverage, stop and come down hill to make a reliable tackle. Like Patrick Chung, Phillips blurs the line between safety and linebacker, a critical piece for every modern defense.
Phillips' length stands out on film despite being of average height and his aggressiveness when finishing plays is apparent on every play. He just always seems to be in the middle of things and has no qualms sticking his nose in every play.
Like Vitale, Phillips is a core special teamer and has experience as the personal protector on the punt team where he could be an option there to replace Nate Ebner.
Of all the initial signings the Patriots have reportedly made, Phillips seems the most intriguing to step in and play a significant role. The trickle down effect of his addition is most interesting. Does it mean more of Devin McCourty playing on the back end? Could he eat into Chung's significant snap totals? Phillips is an intriguing and needed fit.
There's no question, Byrd's speed and suddenness stands out when you watch him play, but it appears his role in Arizona was one with a limited route tree while almost always lining up on the offensive left. He uses the threat of his speed to his advantage, primarily mixing deep sideline routes with quick in-cuts when he's given a cushion. Byrd does show strong hands and the ability to make contested catches in both of those situations, despite a lack of height.
The question with Byrd will be how well he can pick up New England's nuanced offense, which asks receivers to play multiple roles from multiple spots. The Cardinals threw him some wide receiver screens, a McDaniels staple, and he'll have value simply because of his speed, but grasping the full playbook and developing beyond a potential fourth or fifth option could be the challenge for him.
Allen plays with impressive energy and has surprising athleticism for a big man. While it would be easy to see him as a swap for Danny Shelton, he doesn't have the same size and isn't the same kind of double-team eater. One-on-one he does have the ability to overwhelm offensive linemen and has his moments of holding his ground against double teams, but he'll have some work to do to get up to the level Shelton ended his Patriots tenure at. What he's missing as a two-gapper, he adds as a pass rusher so it's a bit of a trade off depending on how the Patriots want to use him.
Still, Allen's energy is infectious and he brings non-stop pursuit to every snap. He has experience in multiple defenses that asked him to do different things, so it's hard to put him into a box as simply an early-down interior run stopper. He has juice as a rusher too, where he can use his motor to get some interior push.
Allen is a good piece to add, especially considering the lack of defensive line depth that hurt them at the end of last season. He has a versatile skillset but will be most effective if part of a rotation and not an every-down player next to Lawrence Guy.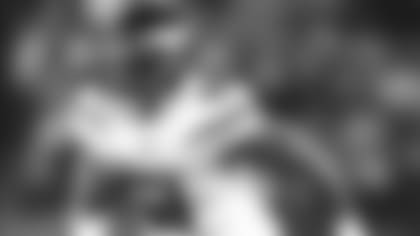 Copeland is an experienced outside linebacker, who has some inside versatility and fits the Patriots system well. He had a strong 2018 season, with the game against Minnesota standing out when he recorded six tackles, a sack and two QB hits. His role was reduced on defense in 2019 but still had a two-game stretch where he played every snap and recorded 15 combined tackles with a sack and two tackles-for-loss. He's had his moments over the last two seasons with the Jets. As expected, he's also a core special teamer.
While not a speed rusher off the edge, he has good playing strength and play recognition. He spent time in 2019 as a inside linebacker and looked surprisingly athletic dropping in space though his bump in coverage resulted in a 104.9 opposing passer rating on 18 targets.
If he can live up to some of the potential he flashed in 2018, the Patriots could have a solid find. He's not going to light it up as a pass rusher but seems like a solid early-down rotational fit in setting the edge from a two-point stance.