Today, No. 29 is celebrating his 29th birthday. And in honor of the big day, we thought it'd be fun to catch up with him for 29 random questions. Here's what LeGarrette told us.
1. What's your middle name?
Montez.
2. What's your favorite social network?
Instagram.
3. Least favorite?
Facebook.
4. Which of your teammates is best on social media?
Chandler Jones.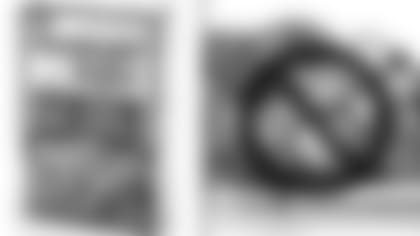 5. Favorite food?
Hamburger Helper.
6. Least favorite food?
Any vegetable.
7. What's something you can cook?
Steak.
8. Name three people, dead or alive, you'd invite to a party.
Gronk, Odell [Beckham Jr.] and Lil' Wayne.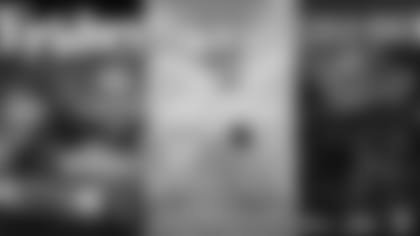 9. What's one movie you'll never get sick of?
"Friday."
10. What was your favorite TV show when you were a kid?
"Hey Arnold."
11. Favorite video game?
"Call of Duty."
12. Favorite musician?
That's tough right now. Probably Lil' Wayne.
13. How many pairs of sneakers do you have?
Over 200.
14. What size shoe do you wear?
13.
15. Favorite outfit you've worn this year?
The hooded blazer.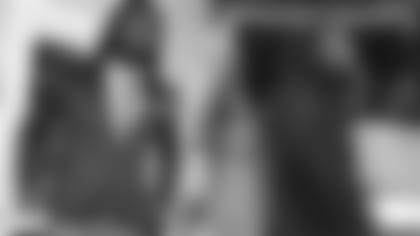 16. What was up with that?
My stylist pointed it out to me. She told me it would be dope, and I looked at it and I was like, "Yeah, I'm feelin' it."
17. Favorite color?
Neon green.
18. How many cars do you have?
Three.
19. What did you drive to work today?
Chrysler 300.
20. Favorite restaurant in the area?
Del Friscos.
21. Best place to travel to when you have free time?
Home – Florida.
22. Name one place you want to visit but haven't been yet?
Dubai.
23. What's your favorite emoji?
The little monkey covering his eyes.
24. How many tattoos do you have?
Five.
25. What's your best quality?
My smile.
26. What's your worst quality?
I don't have one! [laughs]
27. What's the best gift you've ever gotten?
Probably some kind of video game system.
28. Best gift you've ever given?
A new car, for my mom – and a house.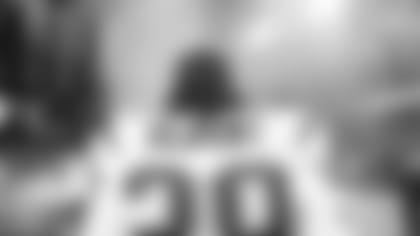 29. Favorite moment of your career besides the Super Bowl?
I don't know. That kind of trumps everything. That makes you forget about all the other favorite moments.