By now, you know that quarterback Tom Brady is as hilarious on Facebook as he is talented on the field, but before TB12 signed up for the social network, he had a chance to show off his comedic skills on "Saturday Night Live." 
Coming off his third Super Bowl victory over the Philadelphia Eagles in February 2005, Tom traded cheering fans at Gillette Stadium for a laughing crowd in 30 Rock's Studio 8H. The Patriot hosted SNL on April 16, 2005, and it was everything a Patriots fan could want.
In the 11 years since Tom hosted SNL, some incredible moments have been buried deep down in the collective memory of Patriots Nation. Well, grab your shovel because we're about to dig them out. 
Here are five of the best moments from Tom's SNL episode that you probably forgot happened.
5. Lost Hiker and the Falconer
Tom is the bystander of an unfortunate "Freaky Friday" incident between The Falconer, a reoccurring character played by Will Forte, and his falcon, Donald. After man and bird switch bodies, Tom emerges from the woods a hungry and disheveled hiker. 
The only food Tom has is a Snickers bar, which he can't eat because of food allergies. The candy is the one luxury of civilization for which the Falconer longs, but alas cannot enjoy while stuck in Donald's body.
Though Tom foils the Falconer's indulgence, the real stand out in the sketch is his hair. He traded his quaffed and well-kept do for a quick roll in the dirt, leaving any grass it picked up along the way. Who needs hair gel when you've got sticks?
4. Brady, Manning and Two McNabbs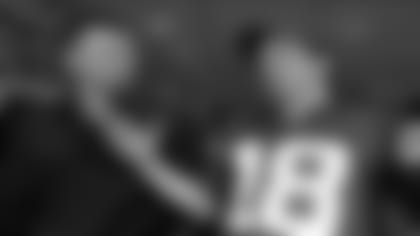 Walking off the stage, Tom gets bombarded by Colts-clad Peyton Manning, Donovan McNabb and his mother, Wilma, played by Seth Meyers, Finesse Mitchell and Kenan Thompson respectively. The NFLers and Mama McNabb badger Tom about why and how he was the quarterback chosen to host SNL. 
The McNabbs were still hurting after the Patriots beat the Eagles in Super Bowl XXXIX less than three months earlier, and Wilma pulled rank as the spokesperson for a soup company "so famous Andy Warhol did a painting of it." 
Though Peyton started comparing stats from that season, TB12 shut him down quickly. 
"Peyton, a word of advice – don't wear that jersey out in public, man."
Peyton did end up hosting two years later, but we're sticking with Tom as our favorite QB/host.
3. Uncle Scott's Hangover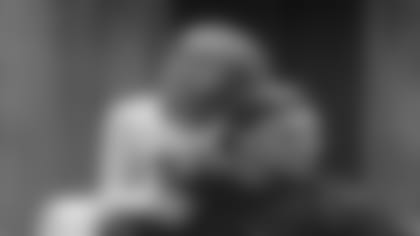 Amy Poehler's Kaitlin, an annoyingly chatty 10-year-old, and her passive stepfather Rick, played by Horatio Sanz, get a visit from a hungover Uncle Scott. On the heels of his bachelor party, Tom's character is having doubts about getting married.
With a surfer styled necklace and vows from a Sammy Hagar song, there is a lot for Uncle Scott to regret, but loud Kaitlin makes his alcohol consumption No. 1 on that list. Watching Tom nurse a faux hangover in the most early-2000s outfit of the night as "co-junior bridesmaid" Kaitlin dances around the living room is belly laugh material that stands the test of time.
https://www.facebook.com/TomBrady/photos/pb.214003275307497.-2207520000.1460742055./240208982686926/?type=3&theater
Tom Brady is a household name because of his athleticism, but that doesn't matter much when it comes to carnival games. Tom's Alan, a funnel cake obsessed husband on a double date, just can't get a touchdown. 
Frustration mounts as he is shown up by his friends, a couple and a woman in a motorized scooter who make the shot with ease and atrocious form. The game runner turns heckler, and though he doesn't win the coveted pink bear, Alan does walk away with a new – not to mention creepy – doll. 
1. Tom Brady's Falafel City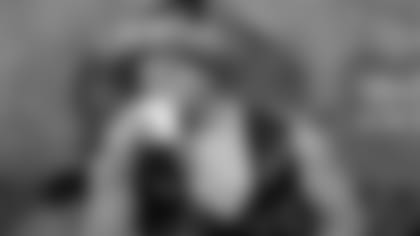 Have you ever asked yourself where you can get great Middle Eastern food in South Plainfield, New Jersey for a low price? Well, Tom has. 
At Tom Brady's Falafel City, the QB is king, and the restaurant is in the top five Middle Eastern eateries own by NFL players in the area. The ad is among his finest moments of the night. From the over-the-top outfit to the SNL players singing "Ba-ba-ba baba ghanoush" to the tune of the Beach Boys hit, the sketch brings the laughs, and even Tom breaks character before it's over.
We're just glad that, by converting an old veterinary office into an eatery, Tom was finally able to make his one and only dream come true. Forget Super Bowl rings – bring on the hummus.