Tom Brady did not exactly knock scouts over with his 2000 NFL Combine results. In fact, his numbers rank him the worst among current starting quarterbacks. His career, however, has been the best, not just among those signal callers, but possibly ever.
Consider that Brady ran a 5.28 in the 40. Even Peyton Manning ran a 4.8 back in 1998. Brady's vertical was 24.5 inches as opposed to David Carr's 34.5 two years ago (to give some perspective). He ran a slow 4.38 in the shuttle run and a 7.2 in the three-cone drill while scoring a quite respectable 33 on the 12-minute, 50-question Wonderlic Intelligence test.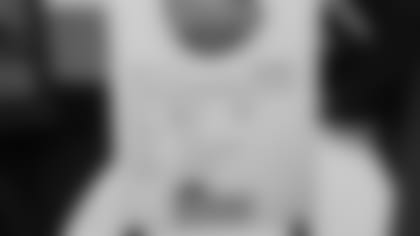 His results combined with Michigan coach Lloyd Carr's decision to have Brady split time with Drew Henson at quarterback led Brady down the path to the Draft's sixth round where the Patriots drafted him with the 199th selection.
So what did scouts miss that could not be gleaned from his Combine testing? What was missed during interviews that might have shed light on Brady?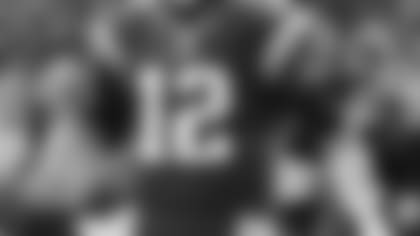 5. His preparation. He is meticulous. Brady studies, studies and studies some more.  He expects his teammates to do the same. Bill Belichick used to have a quote hanging in the football offices that cited Sun Tzu's Art of War -- "Every battle is won before it is fought." Brady embodies that and expects the same of his teammates. If a receiver isn't targeted much and one is investigating a reason, one might start with asking about preparation. Just a guess, but a good place to start. Tuesday is the player's in-season day off. Not for Brady. He'll be at Gillette Stadium on Tuesdays.
4. His work ethic. Players at the Combine are probably trained to say the right thing so coaches and scouts have to sift through the nonsense and use information from other sources to make determinations about a guy. Brady not only prepares for his opponent, but prepares his body. He works regularly to perfect his fundamentals such as his footwork in the pocket and his throwing mechanics despite all his success. He also works with his receivers to help them achieve some synergy. He is never satisfied and is always looking for ways to improve much the way Boston legend Larry Bird was known for doing during his Hall of Fame career.
3. His competitivenss. When Brady was "sprinting" 40 yards or running around some cones, no one could see the fire he brought to the game. And four Super Bowls later, his competitive fire burns as brightly as it did they day he told Robert Kraft that he was the best decision the Patriots ever made. When Brady unloads on a receiver that may have run an errant route, it his because he expects to win and expects to be perfect even if he knows perfection is unattainable. His desire to win drives him to outwork others.
2. Leadership. Way back when Tom Brady was the fourth-string quarterback behind Drew Bledsoe, John Friesz and Michael Bishop, Belichick talked about how the sixth round pick had taken on a leadership role among the rookie class. No one paid any attention to Belichick's comments because no one cared about the fourth-string quarterback's leadership among the rookies. He was never going to see the field. But then he did see the field. And days after making his second professional start, a dreadful 30-10 loss at Miami, he stood  up in a full-squad meeting and criticized the team for its poor week of practice heading into the Miami game. While Belichick buried the ball from the game, Brady buried the team. Troy Brown later commented that he was surprised that Brady had the nerve to stand up and do that given his inexperience, but stated that the veterans chose to take his words to heart rather than dismiss him. Perhaps that was the day his teammates truly jumped on board with the young quarterback. The team went 13-2 from that point forward and finished with a last-second Super Bowl win over the Rams.
1. Ability to perform in the clutch. Maybe no one watched his last college game when he led Michigan back over Alabama in the Orange Bowl after falling behind 14 points in the second half. But Brady has proven again and again and again that he can perform at his best when the pressure might seem highest. Asked after the Super Bowl XXXVIII win over Carolina if he felt pressure with the game on the line late in the fourth quarter, Brady said that his preparation takes away any nervousness or pressure. He knows he and his teammates are going to be successful in those moments. As proof, he has engineered 49 career game-winning performances to lead his team to a victory from a fourth quarter deficit or tie. Among those game winners are late drives in Super Bowls XXXVI, XXXXVIII and XLIX. He also guided a late, go-ahead score in Super Bowl XLII only to see the Giants drive to victory in the final minute. With two minutes go, there are not many quarterbacks throughout history you'd pick over Brady.