The 2019 NFL Draft holds intrigue and significance for every club, but the reality is some teams need to nail it more than others. The sense of urgency is considerably heightened for selected franchises as we count down within two weeks of the April 25 start of the draft in Nashville.
Raiders coach Jon Gruden stated the obvious this week when he told rookie Oakland general manager Mike Mayock: "Don't mess it up, dude, (because) I took a lot of slings to get you three first-round picks.'' As if Mayock, the well-respected former NFL Network draft analyst, needed the reminder of what's at stake for the last-place Raiders, who went 4-12 under the returning Gruden in 2018 and in the process traded away two of their premier players in linebacker Khalil Mack and receiver Amari Cooper.
The importance of Oakland's task is underlined by it being the first team since the 2001 St. Louis Rams to hold three first-round selections entering the draft (No. 4, 24 and 27), and the Raiders' four picks in the top 35 makes them the richest team in the league in terms of draft capital. (And for the record, the Raiders need to do considerably better than the 2001 Rams did with their draft bounty, taking defensive tackle Damione Lewis at No. 12, safety Adam Archuleta at No. 20, and defensive end Ryan Pickett at No. 29. All three players lasted just five seasons with the Rams).
The Raiders' woeful record and the headline deals that saw Mack and Cooper depart the roster make this an absolutely crucial draft in Oakland, and with all their prime picks there are options galore for Mayock and Gruden to pursue. Will they boldly put together a package and try to move up to No. 1 for their next franchise quarterback in Kyler Murray, essentially ending their Derek Carr era? Or will they wheel and deal downward, trying to turn their three first-rounders into an even larger windfall and perhaps pull off the kind of foundational draft that can change the fortunes of an entire franchise almost overnight?
If the Raiders choose to stick and pick in their current three first-round slots, you can be sure they'll be in the market for pass rush at some point, and probably to start off with at No. 4, where there are elite edge rushers available. Oakland, having sent Mack to Chicago, totaled a paltry 13 sacks last season, 17 fewer than the next-worst team in that department. If that doesn't dramatically improve, neither will the Raiders' fortunes.
Oakland has already made a host of moves this offseason, adding a whopping 19 players to its roster. But nothing that has already transpired — Antonio Brown's arrival included — potentially matters as much as what the Raiders do with this year's once-in-a-generation draft position. In the first and second rounds at least, they need to come away with four starting players who can contribute significantly in the franchise's final season in Oakland, and develop into stalwarts in their own right as the Raiders plant the flag in Las Vegas in 2020. Anything less than a well-received draft haul later this month and Gruden is going to keep hearing about his decision to move on from Mack and Cooper indefinitely.
Oakland is first in line in terms of this draft's importance, but it's far from alone in terms of facing consequential decisions once the picking begins. Here are six other NFL teams that have a lot on the line in the 2019 draft:
Arizona, No. 1 in the first round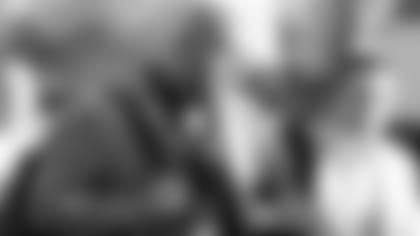 The Cardinals won in double digits in 2013, 2014 and 2015, but have posted just seven, eight and three victories the past three seasons, with last year's showing the franchise's worst since 2000. With the top pick earned and the franchise working on its third head coach in three years, Arizona general manager Steve Keim knows the Cardinals have to show real improvement or he's likely gone before next year's draft.
The call Arizona faces on the question of Oklahoma quarterback and Heisman winner Kyler Murray is momentous. If they take him first as almost everyone expects, they'll in all likelihood have last year's first-round pick, Josh Rosen, to trade in exchange for more picks, helping accelerate the team's rebuild. With several aging veterans signed during free agency (Terrell Suggs, Robert Alford and J.R. Sweezy), the Cardinals need an infusion of young talent and instant impact from Murray and others if he's the choice at No. 1
Tampa Bay, No. 5 in the first round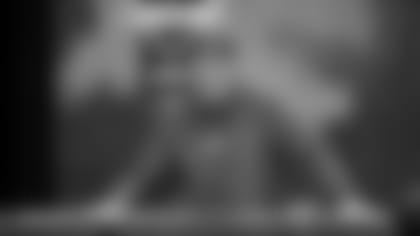 The Bucs don't have time for any more patience and building phases. They hired 66-year-old Bruce Arians out of the CBS broadcast booth because they need to win now, and they need to figure out if quarterback Jameis Winston is their long-term guy and deserving of a new contract next year. With 11 consecutive non-playoff seasons, and general manager Jason Licht on the hot seat, the Bucs have to exit this year's draft with some pieces that will help them compete in the rugged NFC South.
Holding the No. 5 slot, the Bucs are in an interesting position. They could trade down with a quarterback-needy team trying to leap frog the No. 6 Giants, No. 7 Jaguars or No. 10 Broncos (No. 13 Miami perhaps or No. 15 Washington?), addressing multiple needs in the process. Or they could stay put and hope an elite defender like edge rusher Josh Allen, defensive tackle Quinnen Williams or linebacker Devin White lands in their lap. Either way, the Bucs need to come away for help right away for a defense that ranked 31st overall in 2018.
Pittsburgh, No. 20 in the first round
After all the drama of parting ways with both Antonio Brown and Le'Veon Bell this offseason, not to mention the strafing quarterback Ben Roethlisberger's reputation has taken from multiple directions, the Steelers are desperate to change the narrative to something more positive and forward-looking. And that's what makes this a very important draft in Pittsburgh. The defense still needs to replace the injured Ryan Shazier and this might be the defensive-laden draft to get that done.
But without Brown and Bell, not to mention the departed tight end Jesse James, the Steelers offense isn't the talented and explosive unit that was the envy of the AFC in recent years. Getting Roethlisberger a new receiving weapon (more than free agent Donte Moncrief) might be the best way to turn the page on the Brown melodrama and restore some of the quick-strike factor to the Pittsburgh attack.
New York Giants, No. 6 and No. 17 in the first round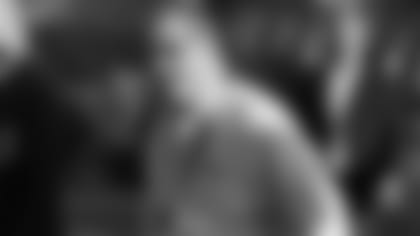 As if the spotlight wasn't going to sit squarely on the quarterback-iffy Giants in the No. 6 slot, the blockbuster Odell Beckham Jr. trade with Cleveland added a second first-rounder and upped the ante on the critical nature of this year's draft in Gotham. Coming out of the first round with a pass rusher and a quarterback makes plenty of sense, but the tea leaves don't seem to be indicating New York is thinking quarterback in the first round, certainly not at No. 6.
In that scenario, you can expect old-school Giants general manager Dave Gettleman to try to play to the strength of the first round and take a pair of defensive linemen in an effort to rebuild his team's weakest link in one fell swoop. With two pass rushers secured, who knows what might happen then? With 12 picks overall, the Giants could even try and deal back into the lower portion of the first round and grab a quarterback like Duke's Daniel Jones. If not, they'll wait for the rich 2020 quarterback draft class and try to win this year with Saquon Barkley and an improved defense.
Green Bay, No. 12 and No. 30 in the first round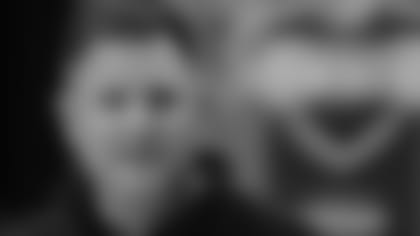 The Packers have signaled they'll be active on draft weekend and willing to move around, and as one of the three teams that have multiple first-rounders they have the ammo to do it. I could see a team dealing up to No. 12 to take a quarterback (if Drew Lock gets past No. 10 Denver or if Dwayne Haskins falls), with the Packers moving down and acquiring more picks to address their many needs, including receiver and edge rusher.
But with Aaron Rodgers' prime starting to show signs of ending, and the Packers being unusually active in free agency, the pressure to re-load quickly and get back to the playoffs is felt intensely in Green Bay. The draft hasn't been fruitful for the Packers in recent years, so this opportunity can't be missed. With new coach Matt LaFleur trying to re-invigorate and modernize the Packers offense, a first-round receiver or tight end looks likely. But the defense can't be ignored either, and an edge rusher at No. 12 followed by a pass-catcher at No. 30 might just be the soundest approach if Green Bay sticks and picks.
New England, No. 32 in the first round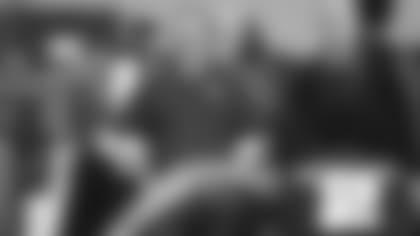 A sense of urgency is obviously relative once you have six Lombardi Trophies already on the shelf. But the Patriots know their roster took a series of offseason hits and they have legitimate work to do in this year's draft in order to stay at or near the top, with fairly sizable needs at receiver, edge rusher, tight end and defensive tackle.
Chris Hogan became the latest defection on Friday, signing a one-year deal with Carolina, which makes the club's pass-catching talent even thinner after the retirement of Rob Gronkowski, and the departures of Cordarrelle Patterson and tight end Dwayne Allen. And while losing pass rusher Trey Flowers and offensive tackle Trent Brown in free agency can be on paper made up for by the trade for Michael Bennett and the return to health of 2018 first-rounder Isaiah Wynn, depth is needed at both those positions.
Fortunately with a league-high 12 picks, tying them with the Giants, the Patriots are in position to seed their roster with plenty of competition and youth in this year's draft. And hopefully a play-maker or two. They can and probably will move all over the board, using the six of the top 101 picks they own to strengthen positions that got only lower-level additions in free agency. Another plus is that this draft is deep at tight end and edge rusher, New England's two biggest needs.